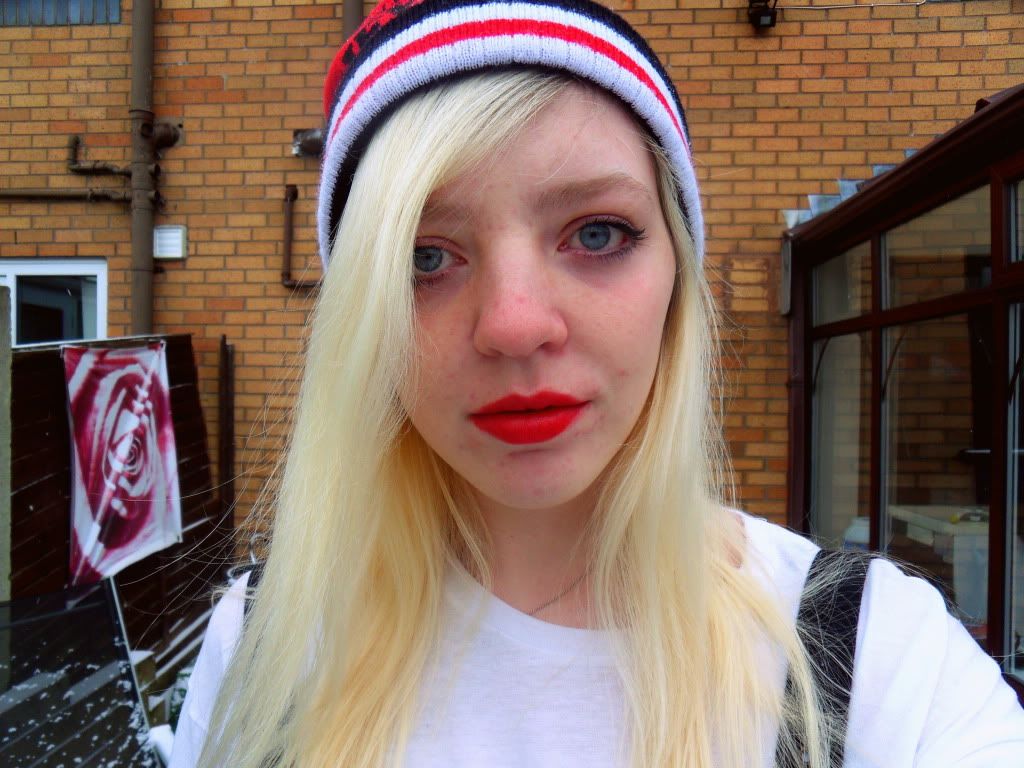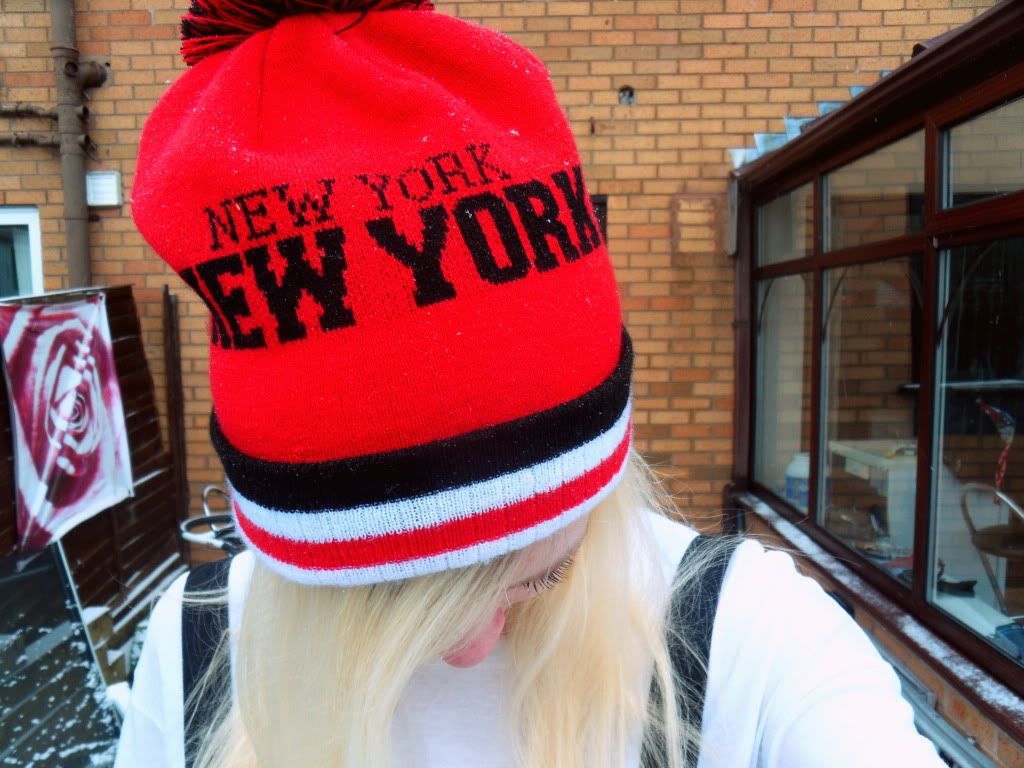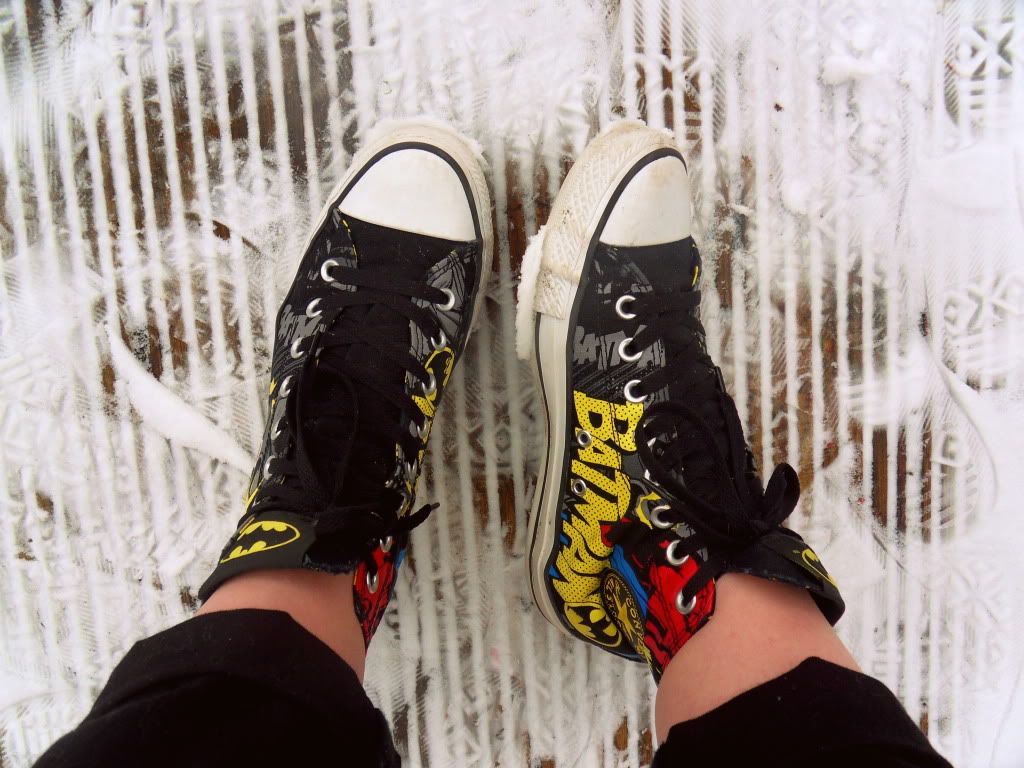 Black dungarees: ASOS | Red 'New York' beanie hat: RIVER ISLAND | Gold quilted bomber jacket & sport t-shirt: TOPSHOP | Shoes: CONVERSE (via SCHUH)
I simply cannot get enough of these dungarees. Saying that, I can't get enough of this t-shirt either. So it kind of makes perfect sense to put them both together, right? I thought because they are both masculine pieces that wearing them with each other was just asking to look like a boy trapped in a girl's body, but what the hell. I've always what it'd be like to be a boy for a day, anyway. Plus, surely the red lipstick helps to tell everyone that I am feminine, even just the teensiest bit?
The dungz are already a wardrobe favourite of mine despite only having them for a few weeks. I'm so glad they made a comeback this winter and are going to be just as popular during next season too. This means practically every high street store is stocking them and in various colours and fabrics, too. Can I have one of each please? You could argue that I won't get much wear out of these as surely I'll store them away once the summer weather comes? Mais non, you would be wrong. I'd team it with a sheer blouse or a neon camisole top instead, maybe
this orange one from Topshop
?
I will bet someone a whole five pounds I see at least ten pictures of girls wearing denim dungarees to festivals this summer. Anyone...? I think the black colour of these, though, really helps to just make them chic, rather than toddler-esque. They're still not very flatterying and saying 'sexy dungarees' would be a huge oxymoron but, hey, I love 'em.
Have you bought some dungarees? Maybe you think they're a huge
dunga-don't?