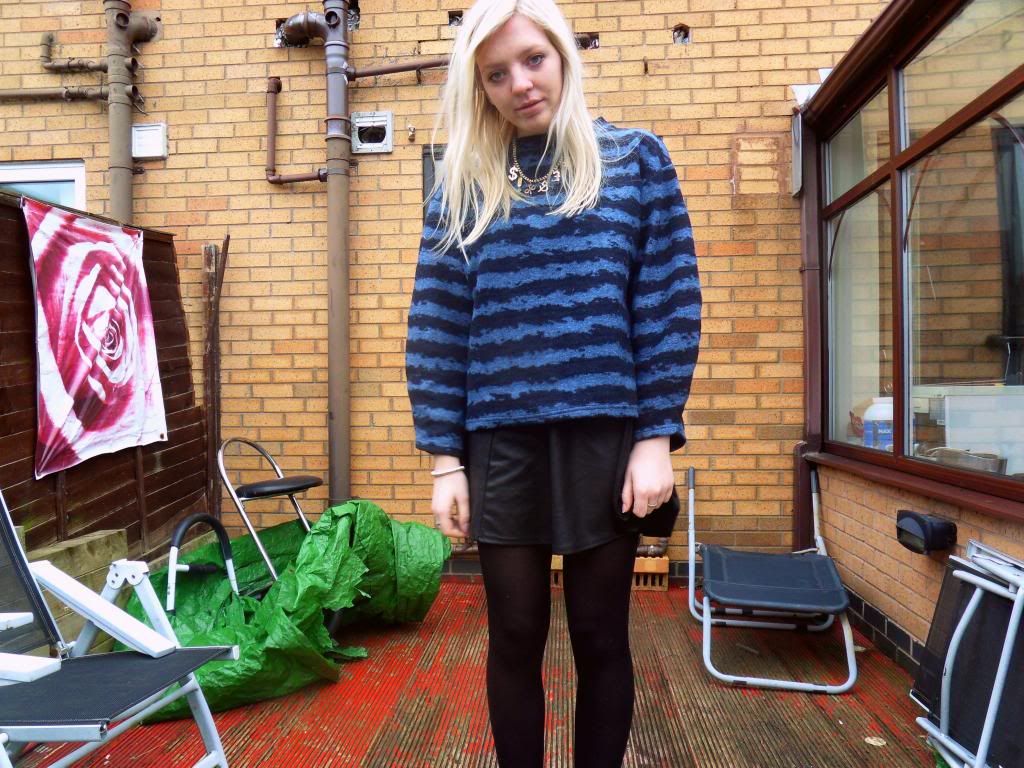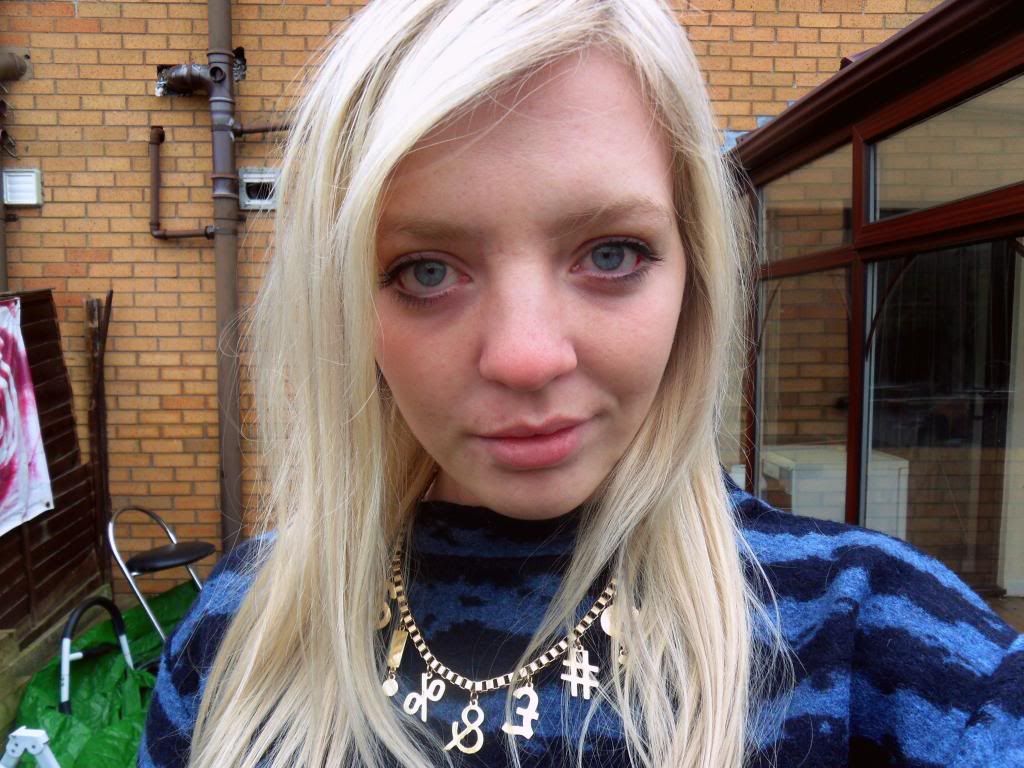 Blue stripe jumper & studded biker boots: ASOS | Black skater skirt: RIVER ISLAND | Necklace: TOPSHOP
I didn't realise quite how unflattering this jumper was until looking back at these photos. Wow, it's puh-ritty bad, isn't it? Y'know when you buy something because it looks really cool on the model and you don't even consider it probably won't look the same on you? Yeah... I've got to say though, I still kinda' like it... I mean, the ugly shape makes it different, but good different I think. It's definitely a man repeller, in fact a people repeller altogether, but I can live with that.
I bagged it in the last period of the sale for £12.50, so even if I was gonna complain I probably shouldn't. I felt like it was the last kid left who hadn't been picked for a team in sport so and I felt sorry for it, y'know? I mean, I always got picked first in P.E. because I was the best (totally smug) but I could empathise. I thought the shape made it cool and quirky which is why I bought it, had it been a normal jumper I wouldn't have given it a second look. I really like the stripes, they're probably not flattering either, but I like them all the same. The material is that horrible itchy stuff and I try to wear a long-sleeved top under it, but we'll just forget that part shall we? I teamed it with a plain black skirt to keep things simple and I felt better showing my legs, I don't think I would have gotten away with the outfit had I covered all of me up. I thought the cool necklace just gave it a little sumthin'-sumthin' and the shoes have the 'wow' factor, so I thought they'd glam the outfit up a bit and make it more interesting, rather than my casual Chucks. Red lipstick wouldn't have gone amiss but I left it at uni, d'oh.
I'm off to Paris tomorrow! Today will be spent scheduling blog posts and Youtube videos and last minute shopping for things like a plug adapter. I leave tomorrow at about five p.m., arrive in France at half eight the next morning (jeeeeez!) which will be on my birthday and then am back late Sunday night. I hope it's really good and that Paris will live up to my expectations, which are pretty damn high.