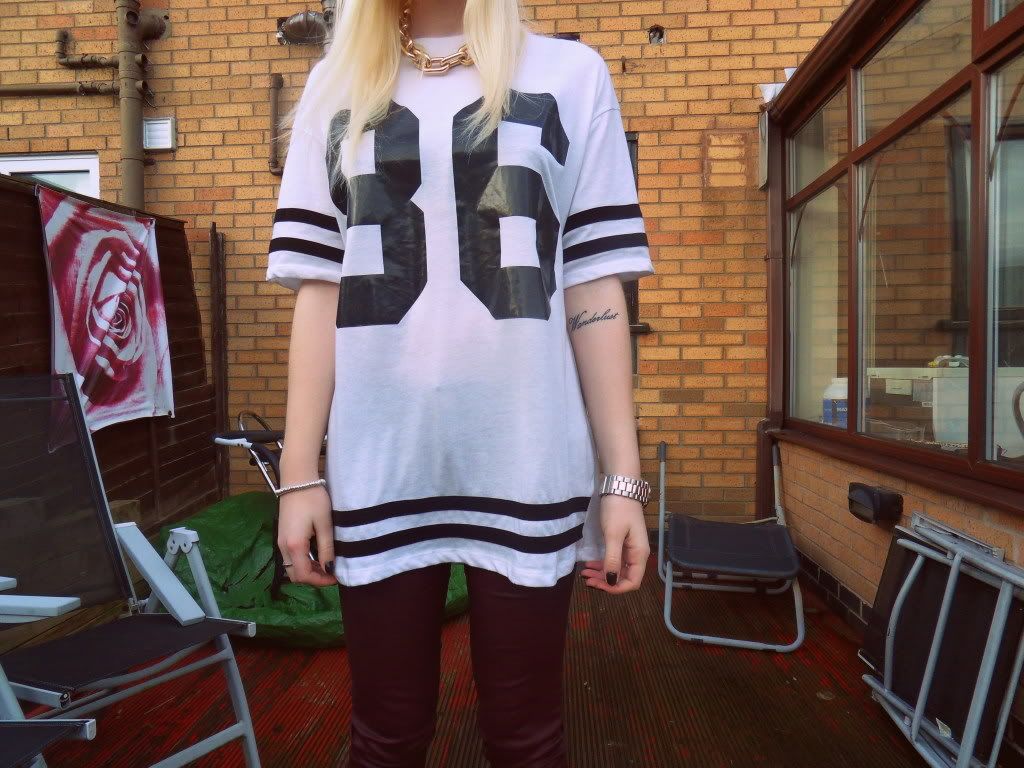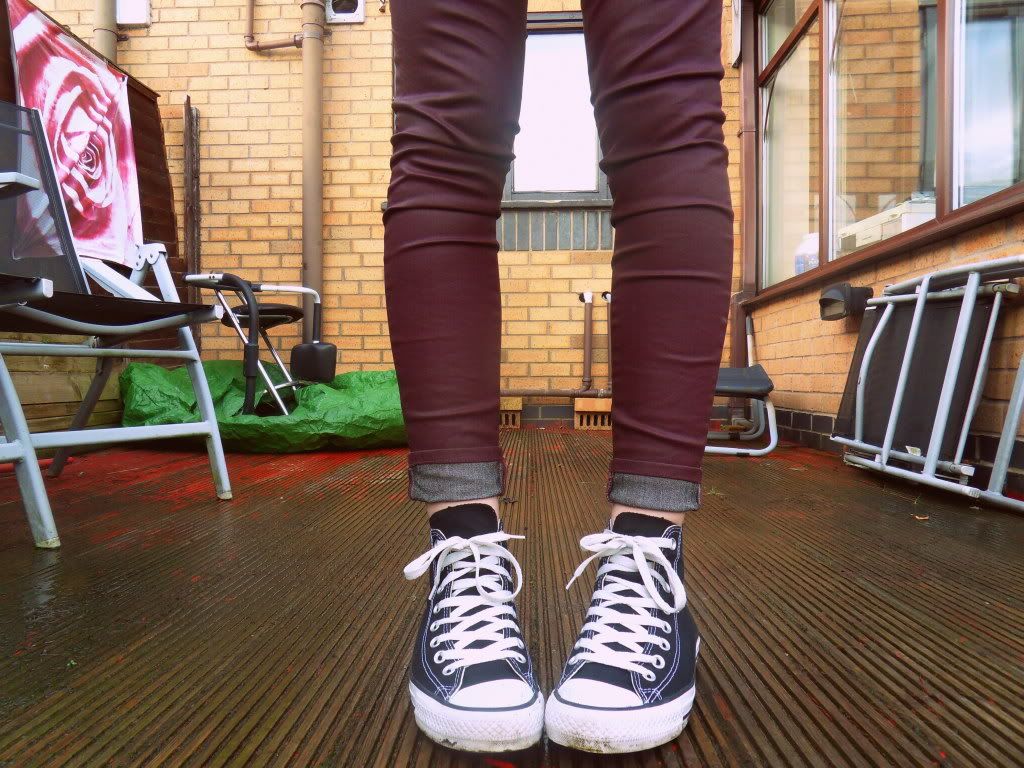 Sport top & red pom pom hat: TOPSHOP | Chunky gold necklace: ASOS | Red skinny leather pants & boyfriend watch: RIVER ISLAND | Shoes: CONVERSE
This t-shirt is quickly becoming one of my favourites, I've already worn it quite a lot considering I only bought it a few weeks ago. I can tell that I am going to be fully embracing the sports luxe trend this summer. The loose fit means I can't wear it with everything in my wardrobe without looking like a gangstah who wears everything from the XXXL store, as a result I like to go extremely skinny and tight on the bottom half. I'm talking like so it looks like my pants have been painted on,
that
skinny. I've already worn it with my new camo pants so I thought I'd wear my red coated trousers next. I think they go really well together and the burgundy looks great against the monochrome colours of the top. I thought I'd add my snuggly hat and, oh look, it matches with my pants. Totally unintentional, these things just come naturally y'know.
I also added some chunky jewellery just to remind everyone that I am actually a female and I quite like wearing feminine items too. Just getting that out there.