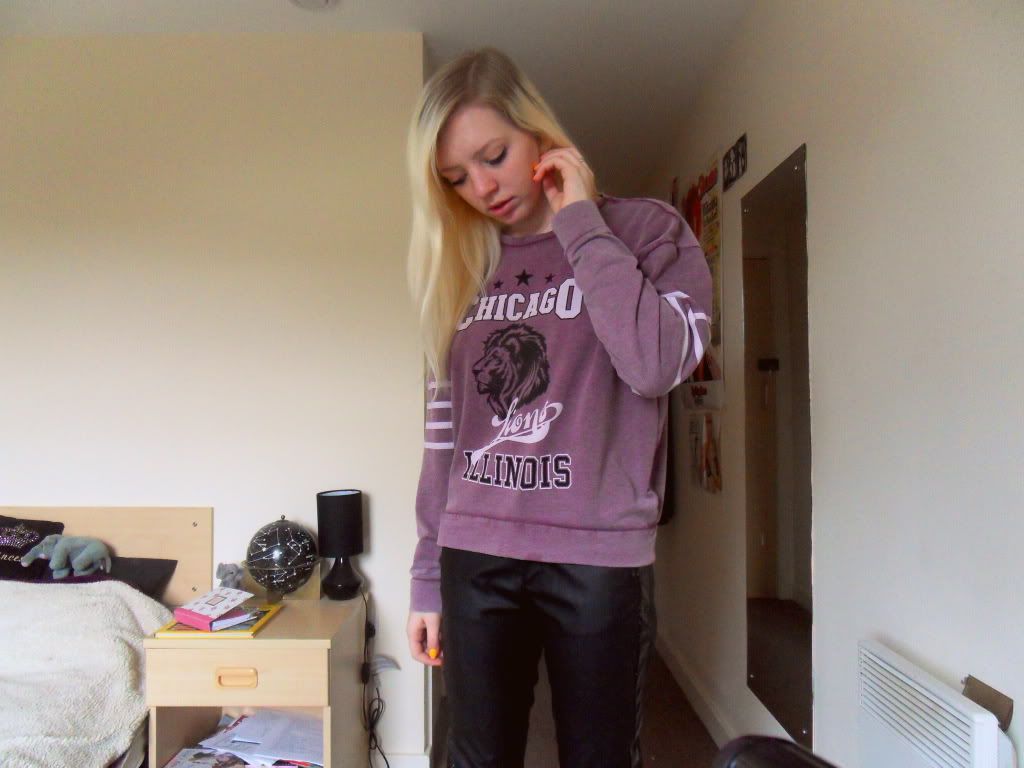 'Chicago' sweater & leather pants: TOPSHOP | Shoes: CONVERSE
I am really liking sweaters at the moment and am happily welcoming them to my wardrobe, in all different colours and prints. They're currently pretty popular on the high street and I can only seeing them becoming even more of a bigger thing. They are very casual and slouchy and thus don't suit everyone's style, but I like to go for the cool, laid-back look in outfits with a 'street' vibe about them.
I recently took a trip to Topshop and added this one to my basket, as well as the
embroidered tiger one
which I've already shown you on here a couple of times.
They're great for the colder season as they tend to be quite big and oversized, but they're really versatile as they'd work just as well in the summer, especially because the sports luxe trend comes around every year so sweaters are pretty damn perfect for that. They're no longer for the gym alone and with them you look just as stylish as you do sporty, especially with the Kenzo sweaters being here, there and everywhere at the moment.
What drew me into this one is the sport slogan/image on the front as well as the unusual colour. This with the relatively baggy leather pants is the ideal Sunday outfit, I think. It has that 'chucked together' feel and is really great for just lazing about in. There's clearly not been a lot of effort put into it but fortunately still has that cool factor. Boom boom powww.
Hope you've all had a lovely weekend! I have, but Sunday is the day before Monday so... Blehhh!