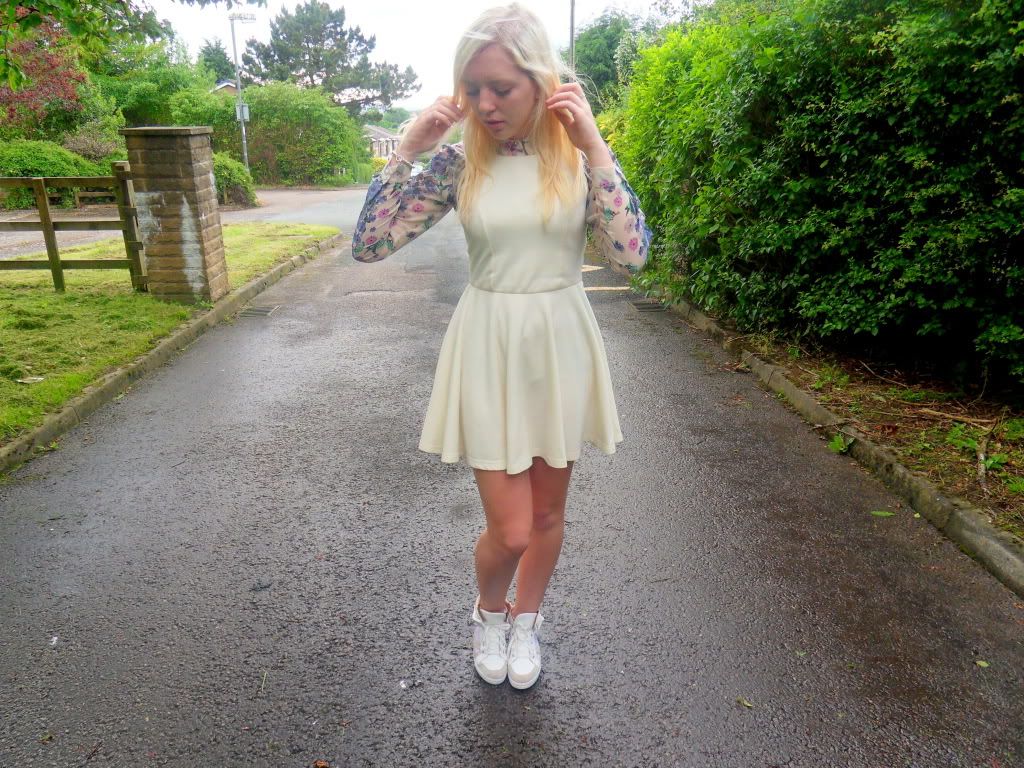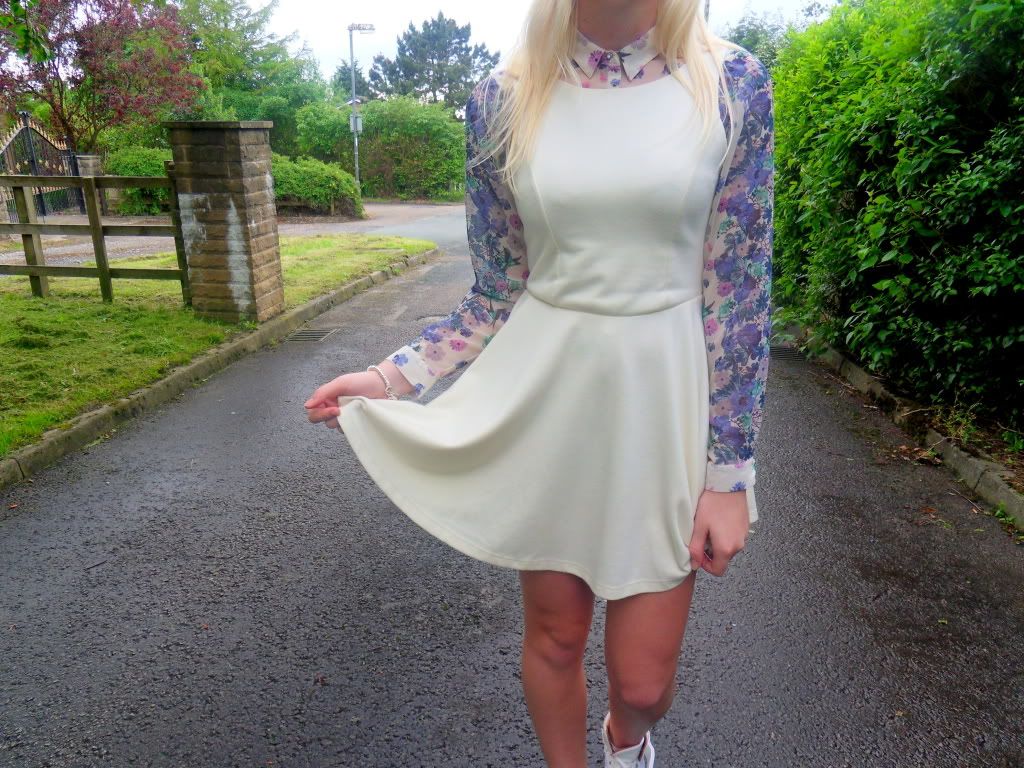 FLORAL SHIRT: RIVER ISLAND | WHITE SKATER DRESS: ASOS | WHITE HI-TOP TRAINERS: TOPSHOP
Layering your clothes is always a massive trend in the winter (how could it not be? It's literally necessary to do it in English winters) so I thought I'd try a little bit of summer layering. Putting a dress over a top is something which I've wanted to try for a while now. Whenever they have the '6 different ways to wear a shirt/dress' (or whatever) feature in magazines one of the looks always has them layered like this, however I usually shy away from it in fear of it looking just not right on me. Despite this I decided to just go for it because I wanted a new way to wear this dress and thankfully I am quite pleased with how it looks! Because I don't have the amount of money one would need to wear something new and different everyday, being able to remix items in my wardrobe is pretty much a necessity, and layering my dresses like this is now definitely something I will be experimenting with more often. What do you think of this idea? Have you/would you try it?
Due to the colour of the dress it goes perfectly with the pastel pinks and blues on the shirt, which made the look much easier to pull off. I teamed them with my surprisingly clean and new-looking hi-tops to keep the look fresh and girlie albeit with a slighly sporty edge. Very tennis chic, I suppose? Am not planning to play tennis, however, so not sure if that's a good thing or not...
Happy weekend!