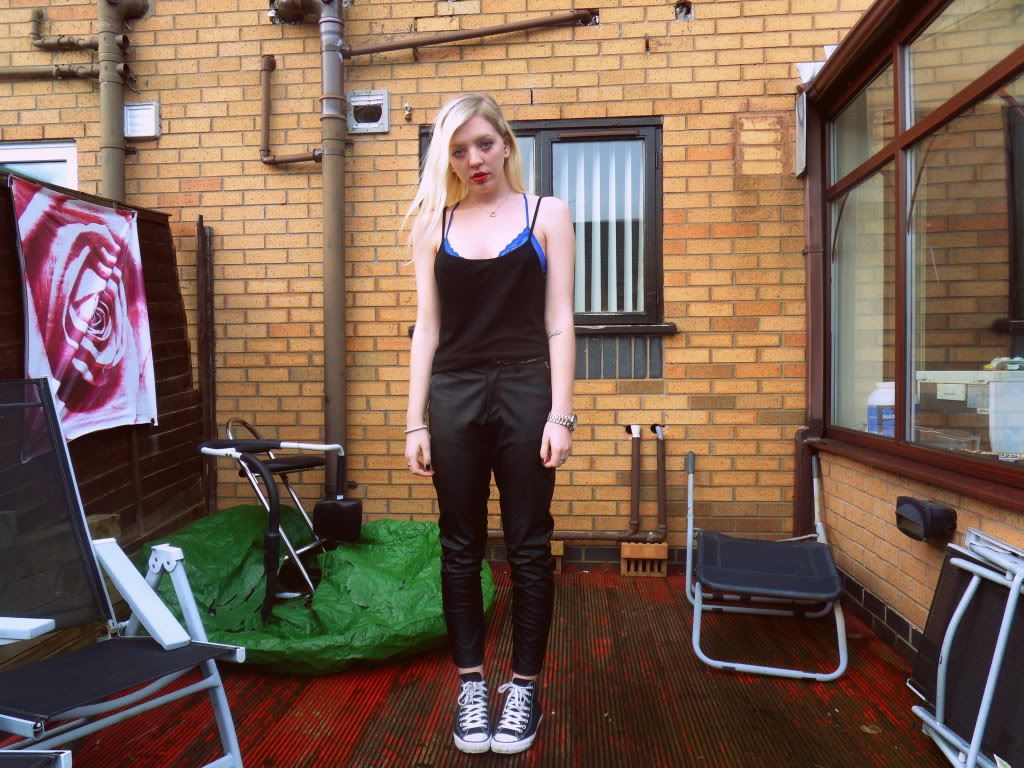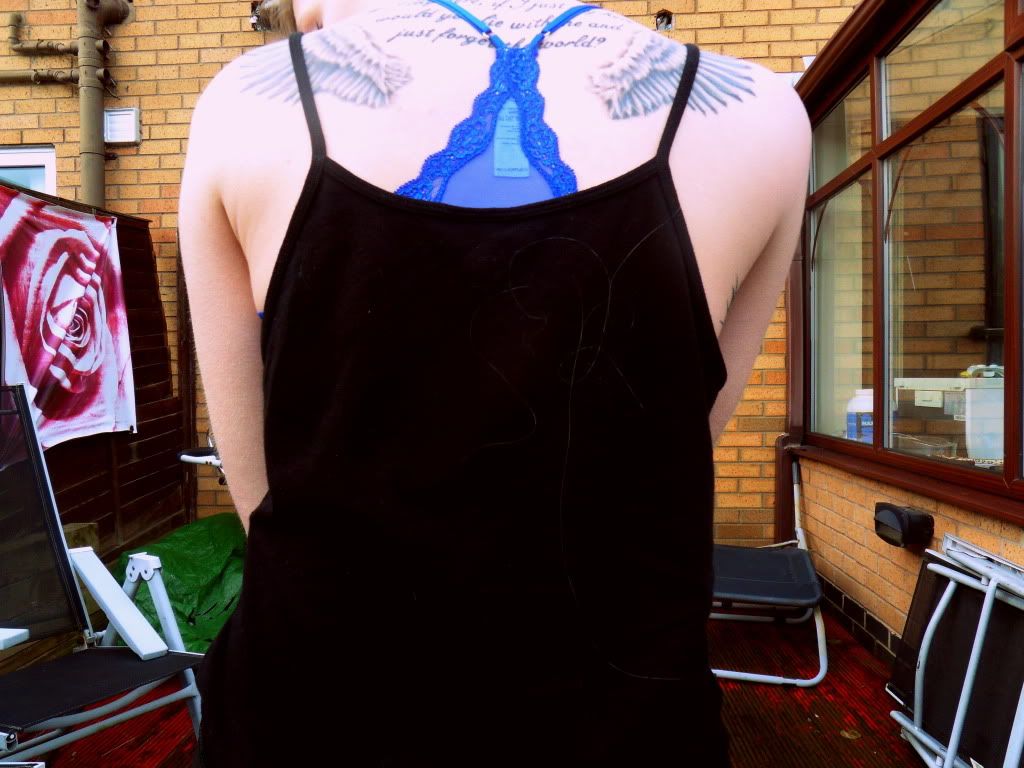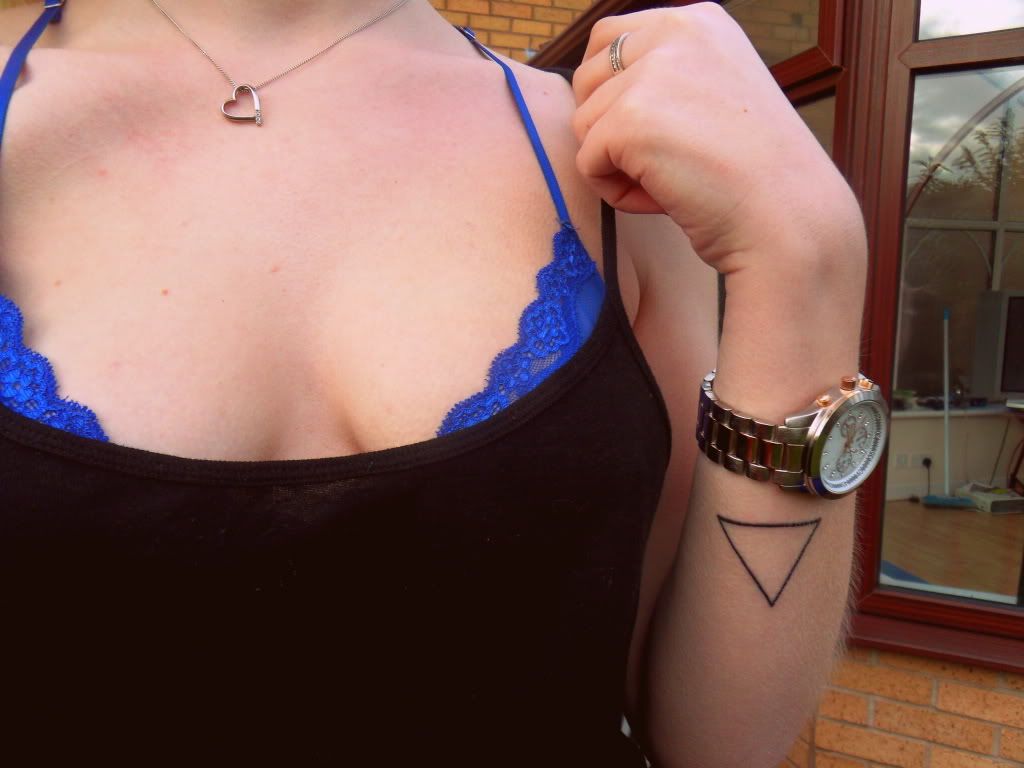 Blue boyfriend coat: RIVER ISLAND | Blue lace triangle bra, black vest top & black leather pants: TOPSHOP | Shoes: CONVERSE
Very simple and understated today. This vest top is something which my mum leant me a bit ago to wear as a pyjama top, and yet here I am. Wearing it. In the daytime. I mean it is meant to be for daytime, but I don't really wear vest tops. And by that, I mean I never wear vest tops. They're a bit...
Plain.
Saying that though, after trying this one on - for bed - I discovered that it had a lovely, loose fit and as a result would probably go really well with my blue lace bra peeking over the top. Since buying the bra I've been after a loose top to wear over it, and then boom I found one when I wasn't even intending to.
I think the vibrant blue looks awesome with the black outfit and I added the equally bright blue coat to tie it all together. I really like this outfit and it's always easy to just throw on. Plus it's very much a boyish outfit but it still has that sexy, feminine factor.
I've got a week off uni this week which I am seriously thoroughly enjoying already, yippeeeeeee.