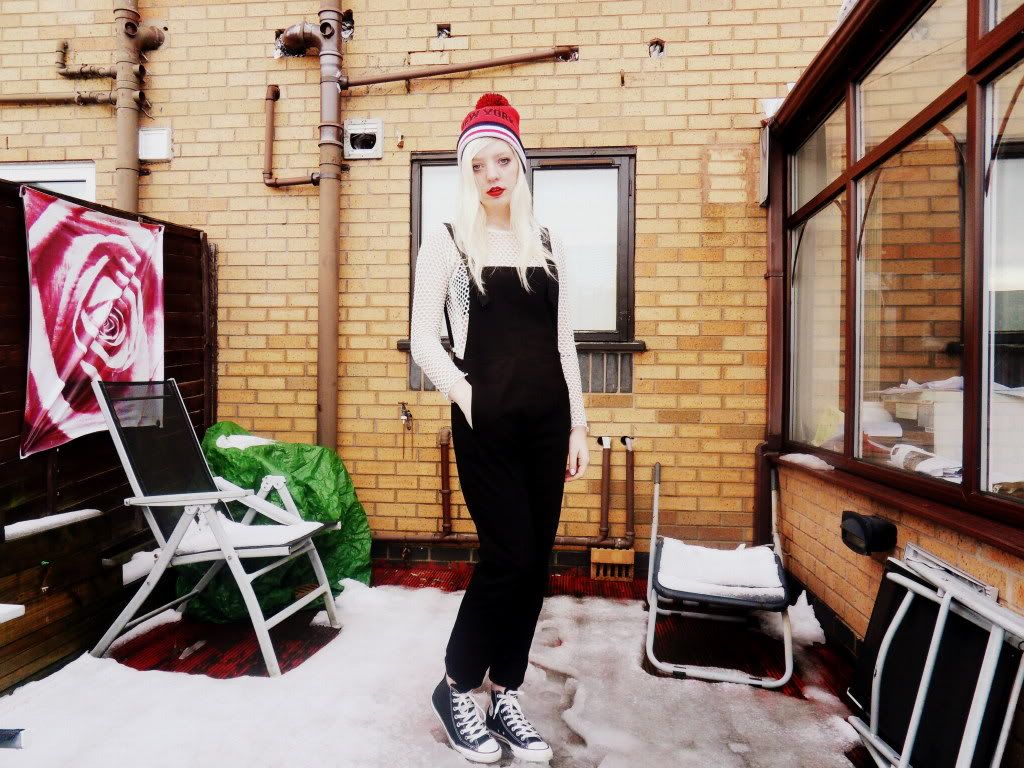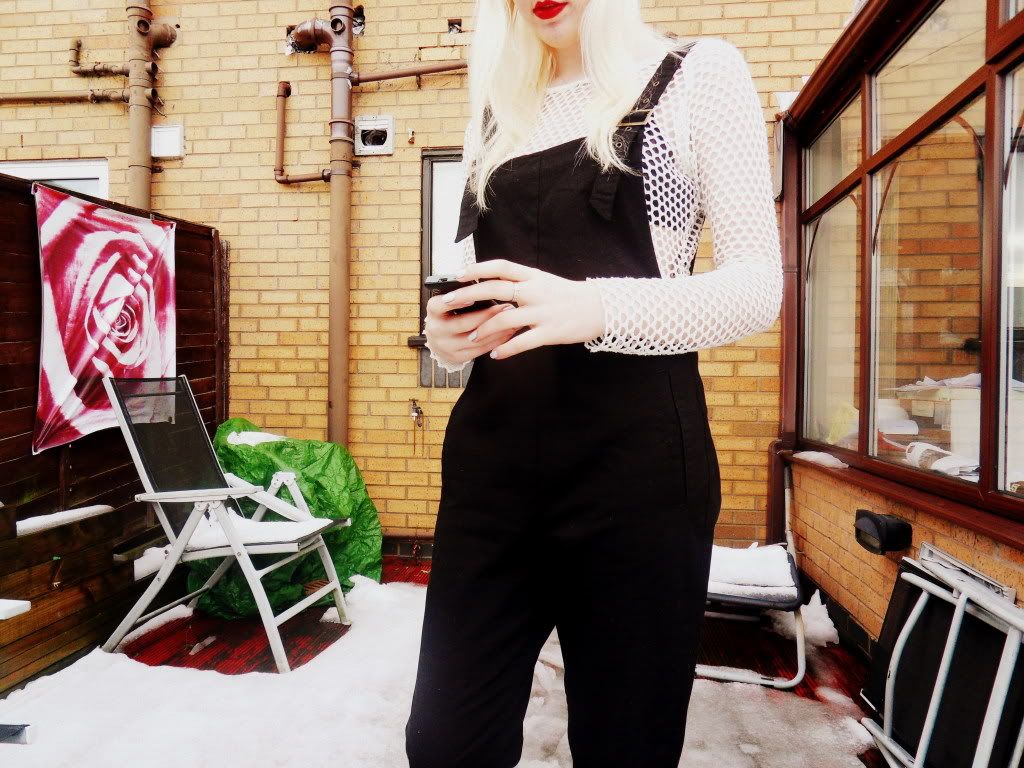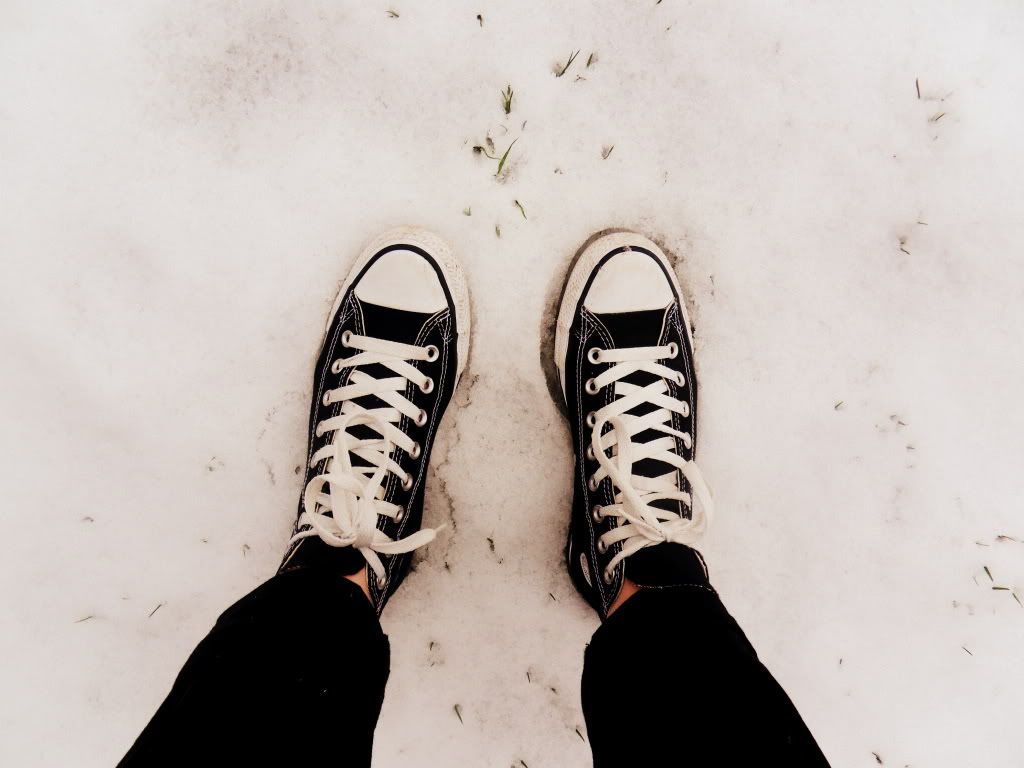 Gold quilted bomber jacket: TOPSHOP | Red 'New York' hat: RIVER ISLAND | White fishnet top: FOREVER 21 | Black dungarees suit: ASOS | Shoes: CONVERSE
A dungarees: like a onesie, for daytime.
Dungarees are pretty much everywhere it the moment, in several different forms: dresses, shorts or the full suit. These are also in a variety of fabrics, from leather to velvet. I bought a dungarees denim dress from Topshop a while ago which has featured on my blog numerous times, and since wearing that I've been wanting to get my hands on a pants one. Luckily for me, they've been dropping into a few stores recently, ASOS and Topshop mostly from what I've seen, and out of all of them this one was my favourite. ASOS also did a similar one in a faux leather material, which was super cool as well, but that sold out and plus it was a little more expensive, so I went for this, which feels a bit denimy but isn't...
I added it to my wishlist as soon as I saw it online a few weeks ago but didn't take the plunge due to the £45 price tag, which I couldn't afford, but when has not being able to afford things ever stopped me before? Exactly... After seeing it on a few blogs, including
'Into the Fold'
and '
NRC
', I decided to just go for it and added it to my basket, and to my door it came a few days later.
I don't know why or where my inspiration come from but whilst it was on my way I decided I wanted a white fishnet top to go with it. Now, a bit later on, I think I could have subconciously been thinking about
Rihanna's look on 'Styled to Rock
'. I went on search for the perfect fishnet top, which surprisingly not many places sell, but much to my pleasure a few days later I spotted this one 'La
Vagabond Dame'
. I've never ordered from Forever 21 before and for some reason I suspected the delivery would be as bad as H&M, but I was wrong and it arrived very quickly.
Today is the first time I've worn them together and I think they look perfect with each other and I'm pretty sure I have fallen in love with this outfit. The bomber jacket and the beanie hat added a bit of a street edge to the look, and the red lipstick was just an obvious choice, I'm starting to wear it a lot more recently. One of my favourite looks in a while I think, and I can't wait to style this dungarees with different tops. What do you think of dungarees, would you go there? I know they're not for everybody's taste.