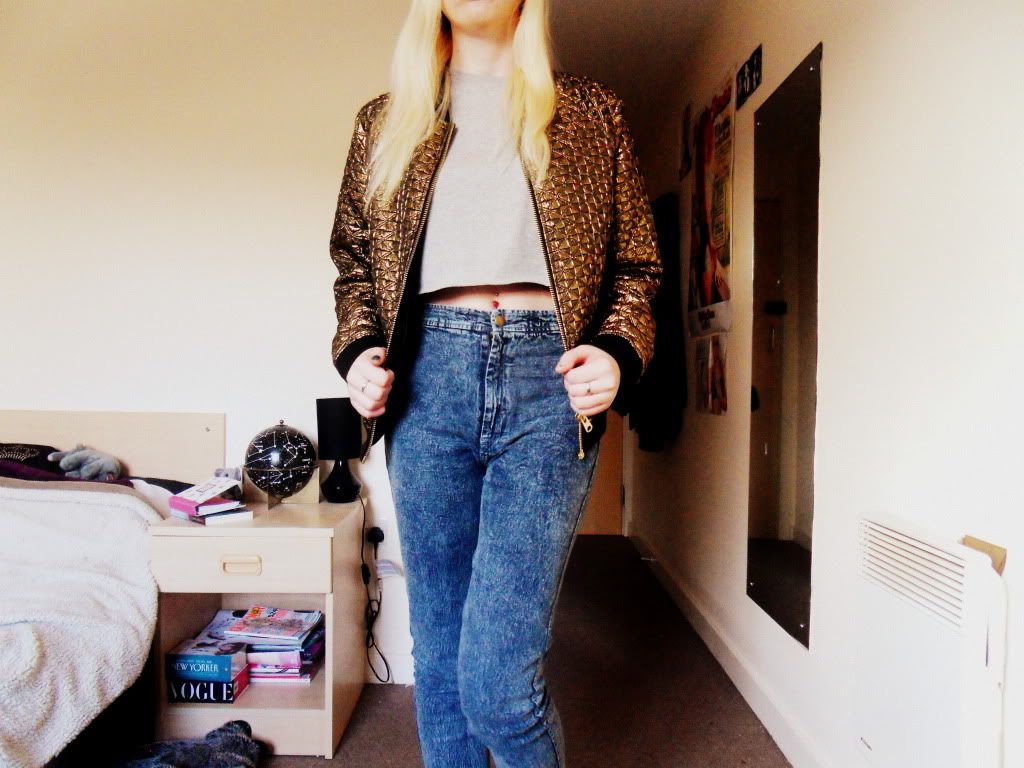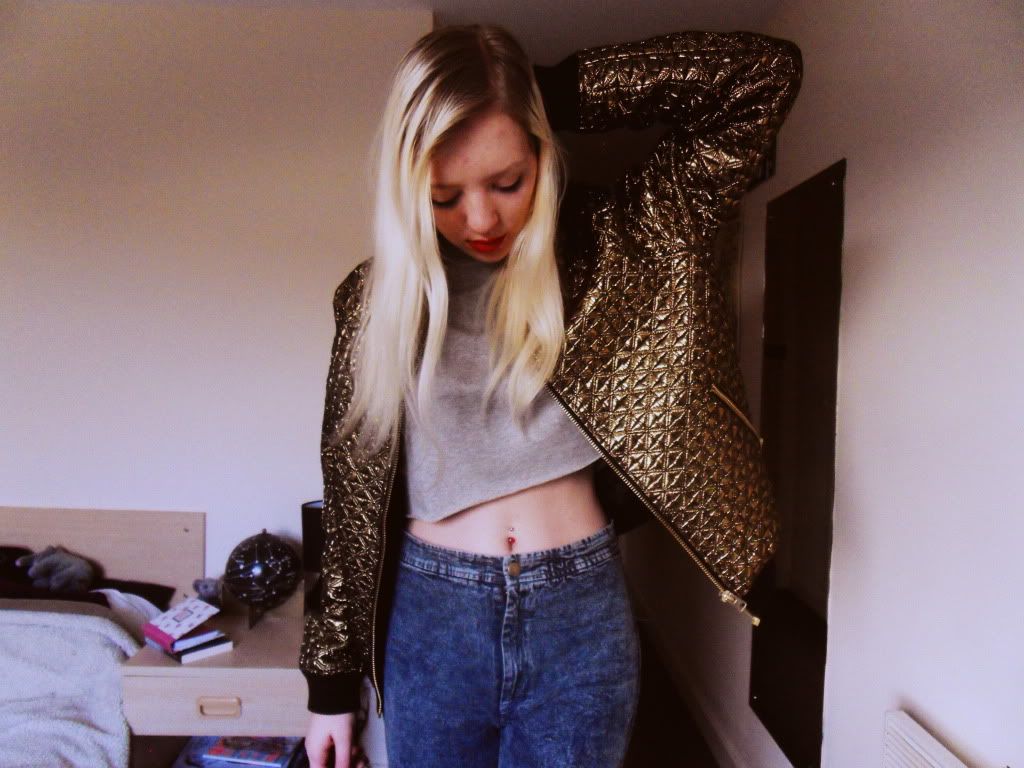 Gold quilted bomber jacket & grey marl crop top: TOPSHOP | High-waisted jeans: MISSGUIDED | Shoes: CONVERSE
I'm really liking this gold bomber jacket. It is quite an unusual piece and, erm, three sizes too big, but hey! You win some you lose some. Gold isn't a colour I wear, really, except in jewellery, but I do have a skirt in nearly this exact same material, so I thought it only made sense to buy the jacket too. I haven't worn them together, but it's something I'm planning on doing pretty soon... Maybe it's a bad idea as they're both pretty 'out there' pieces on their own as it is, or maybe that's what will make them work so well together. Am excited.
I thought the jacket would go great with this outfit as the jeans are the crop top are both quite simple items so they can be easily dressed up. The crop top is a new buy which I bought knowing it would go well with these jeans, I think the midriff is one of the more flattering sections of your body to show off which is why it's like these jeans were sent from fashion heaven. The Topshop ones look amazing too but I can't afford them at the moment, maybe some time in the distant future...
So I've spent my day writing up my '50 Facts' post, I've been thinking of them over the last few days and I finally managed fifty. It's not that fifty things is a lot about one person but I'm not very good at thinking on the spot and it's better if I let them come to me. I'm also going to do a video on it so I'll put them at the same time, maybe tomorrow. I plan to video a few things tomorrow, including a haul too. Hopefully the weather will be okay for some outfit photos too, I much prefer outdoor pictures. I love having a blog, it makes my days feel much more productive when I'm doing bloggy-related stuff.