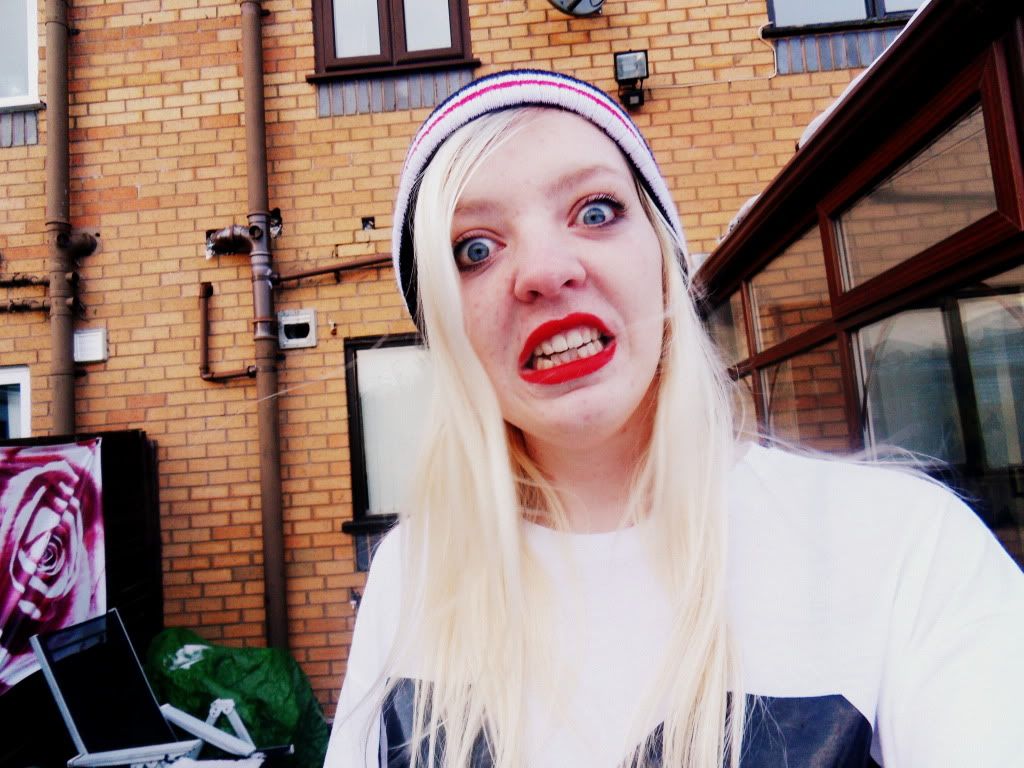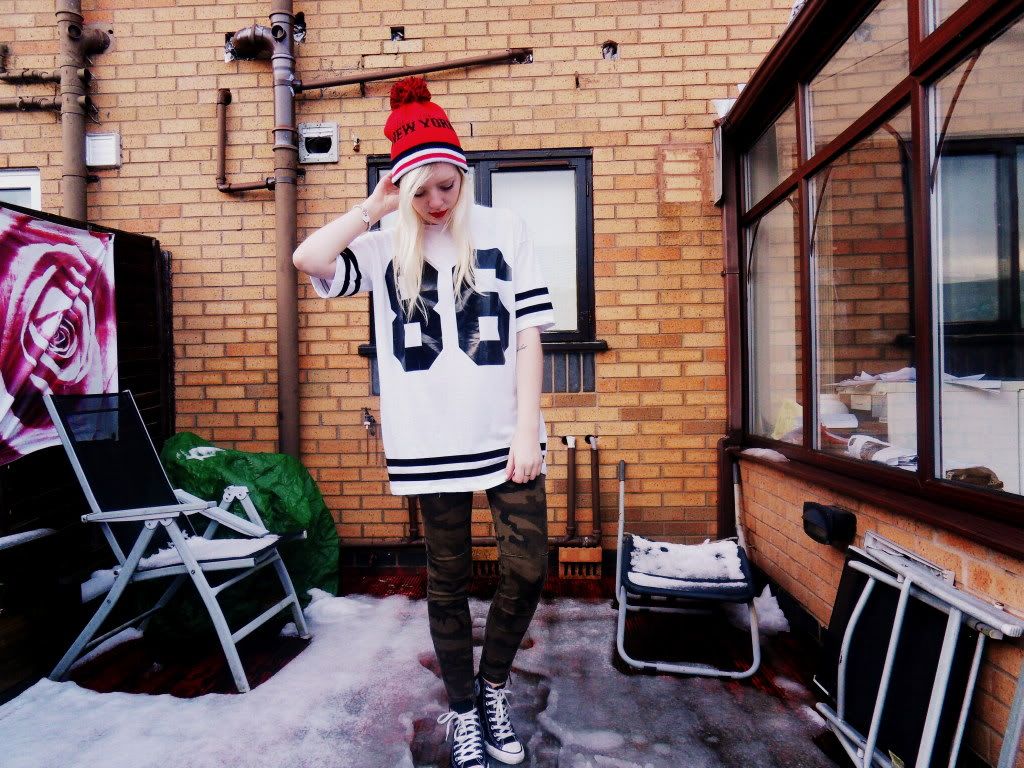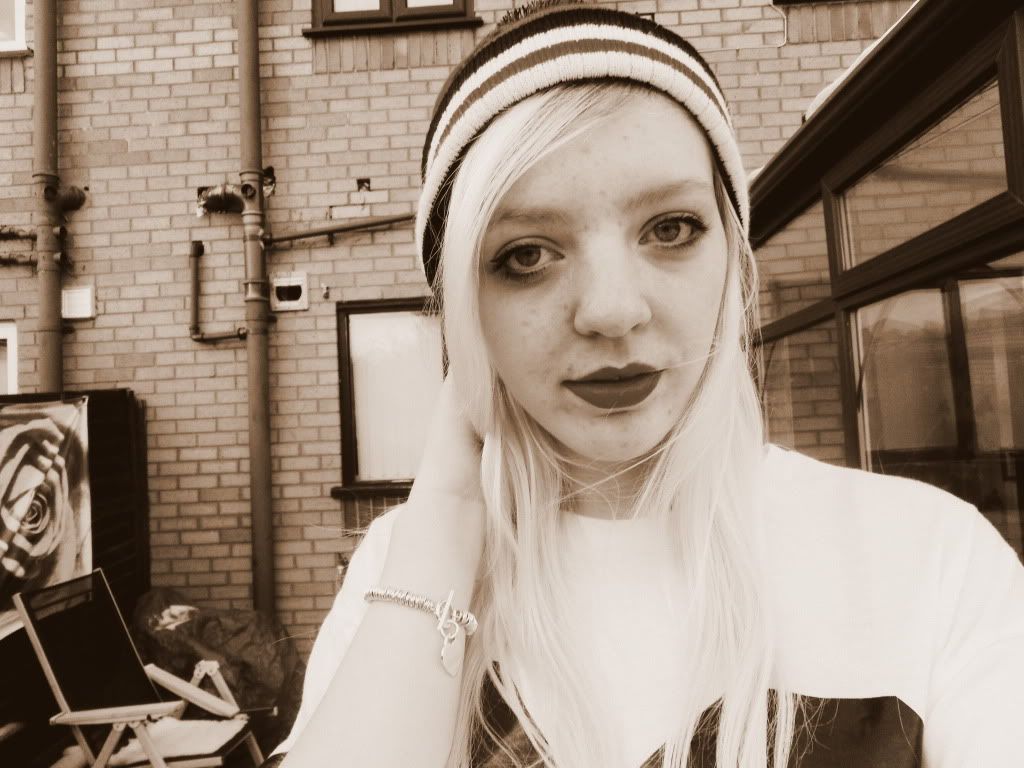 Sport top: TOPSHOP | Red 'New York' hat: RIVER ISLAND | Camo skinny trousers: ZARA | Shoes: CONVERSE
Excuse the silly face expression, it was really frickin' cold.
Ohhhhh new things alert! This top is what I showed you a few days ago when I was telling you how pleased I was with it. It has a cool, street edge vibe and the boyfriend fit isn't something I tend to go for but I really like that about the top. I also think it's cool because of the different material of the '86'.
These camo pants are something I wanted ever since they first came online on Zara. I came extremely close to buying them numerous times but they kept selling out or not being available in my size. However, fate must have favoured me this time as after I'd given up on them, I found them in the sale for a mere eighteen pounds, and they were in my size! They were on my door step a week later.
The print goes extremely well with the monochrome colours of the t-shirt, and the baggier the fit of my top half the tighter I have to go on the bottom half (it's like an unwritten rule), so clearly these pants are very tight.
This hat is one of my favourites at the moment and it gives a Rihanna/Rita Ora feel to any outfit, which is always good in my books. It offers the perfect injection of a bright colour to this look and goes perfectly with my lipstick. Aw yeahhh.
Hope you're all having a nice week so far! Mine's been rubbish 'cause, y'know, uni... Blehhhhh. But fortunately the weekend starts for me on Tuesday nights, so YAY. I plan to spend the rest of the week
end
reading books and magazines and watching shizzle. Speaking of which, I lost my 'Girls' virginity last night. I've only watched the first episode but I know already I'm gonna really like it and probably watch all of the available episodes pretty quickly. What are your favourite series to watch? There's so many on my 'to watch' list! Finish Dexter, catch up with 'The Vampire Diaries', start 'Homeland' and 'Breaking Bad', oh and 'True Blood!'... As I said, there's a lot.