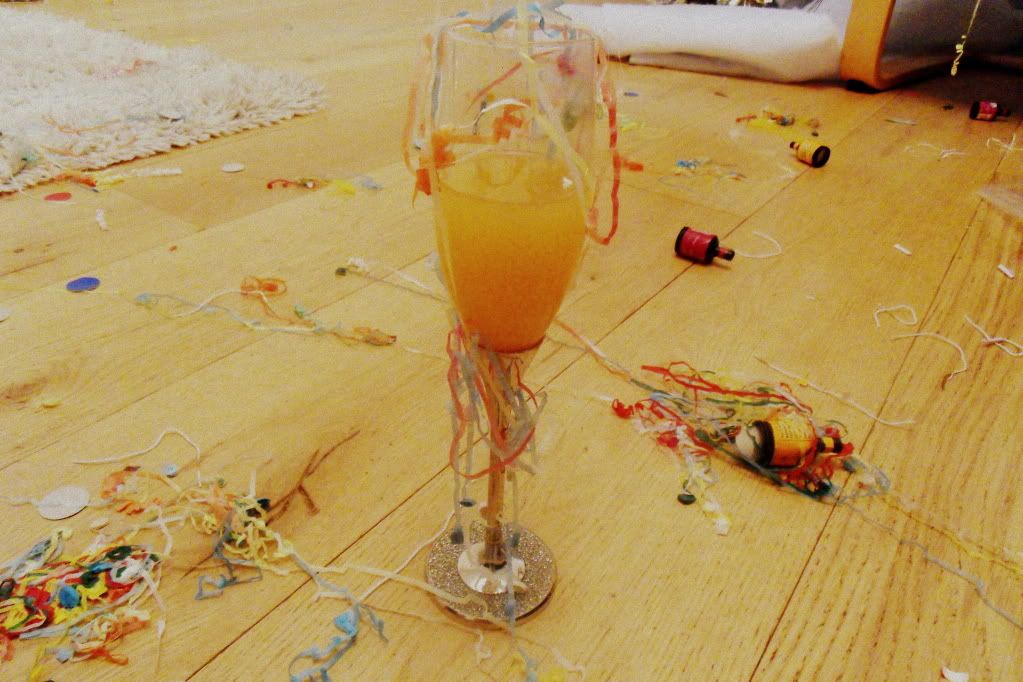 Champagne makes my face tingle.
So one of my resolutions, which you can find in yesterday's post, was to 'Take pictures of random shit' which is what I've been doing since midnight. We didn't do anything out of the ordinary, bucks fizz and some party poppers is all we needed.
Happy new year guys!