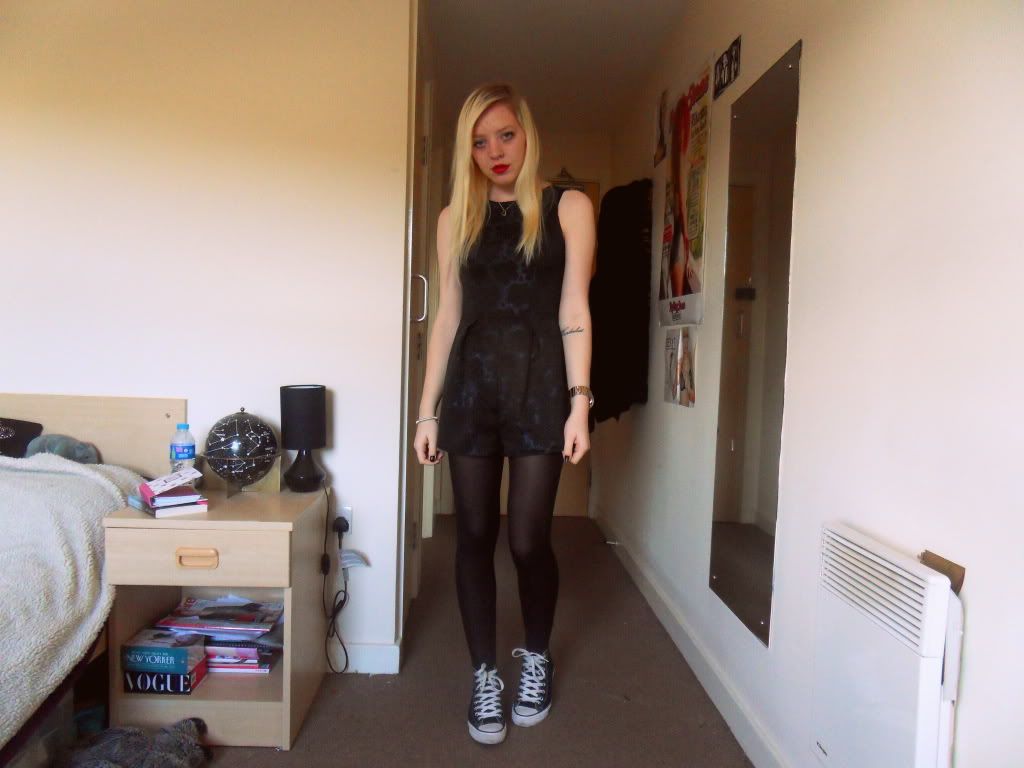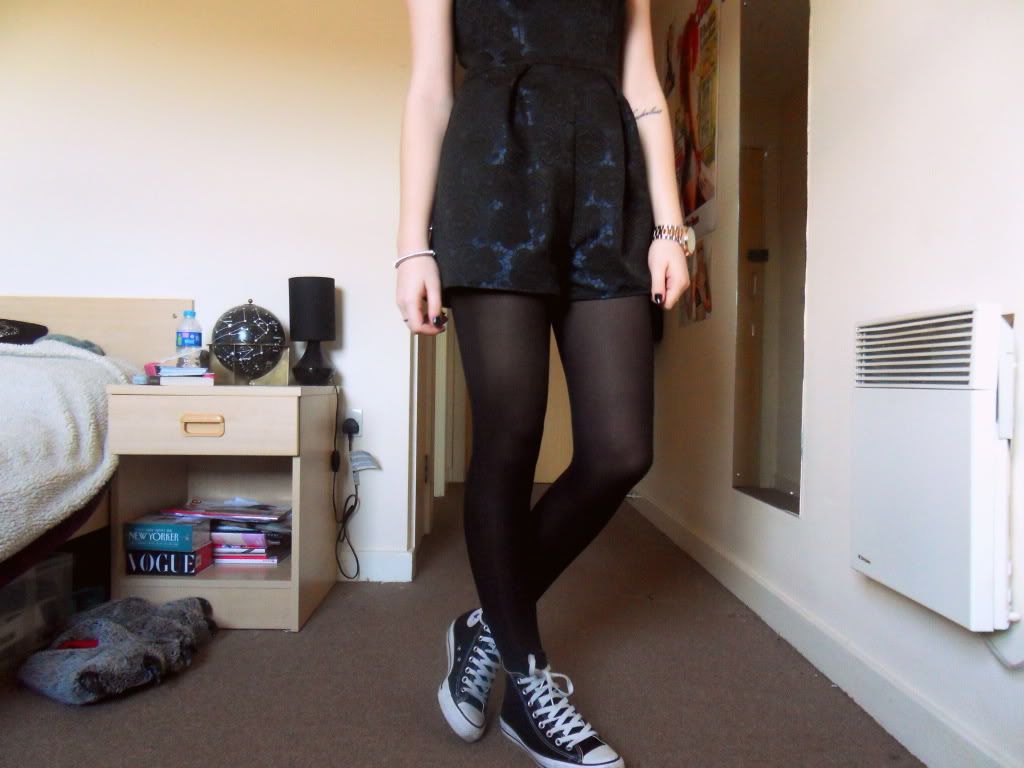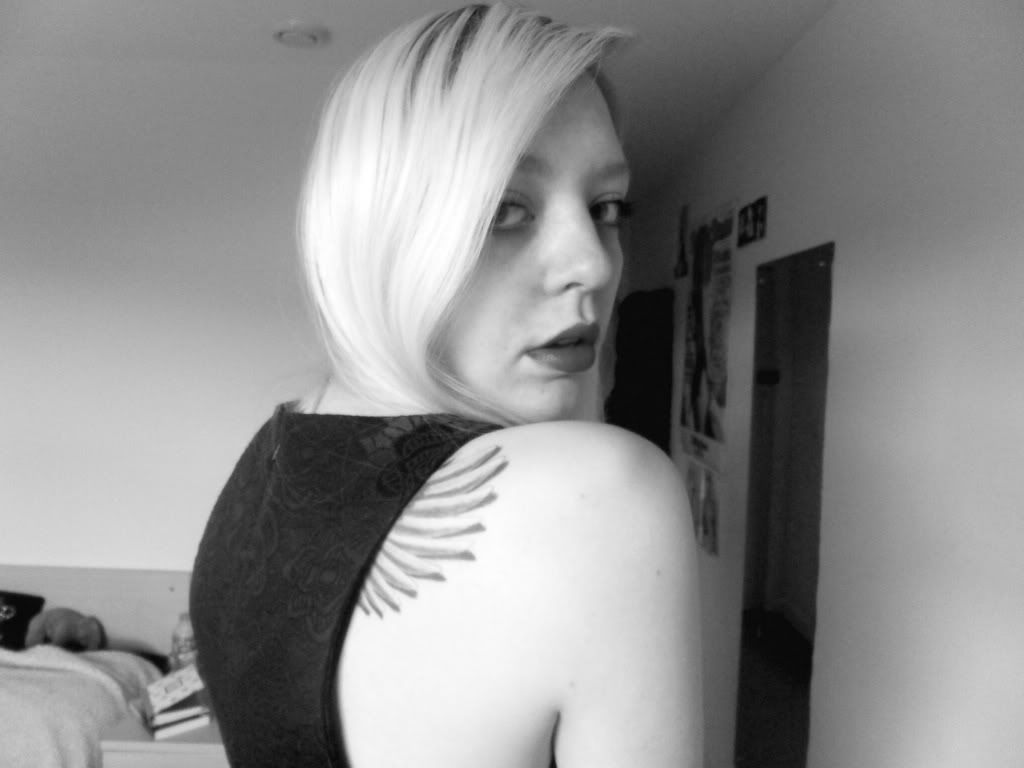 Floral playsuit: TOPSHOP | Watch: RIVER ISLAND | Shoes: CONVERSE
I'm doing that much shopping this month that only now am I getting round to showing you this playsuit. I bought it a few weeks ago in the sales and it was reduced from £48 to £20. BARGAIN. I'd never seen it before I'd seen it in the sales, either that or I just hadn't noticed it. I've said before that I'm aiming to buy pieces this year which I wouldn't usually go for, and this playsuit is definitely one. In fact I didn't even own a playsuit before now, but this was actually one of my favourite sale items I bought out of the lot. The fact that it was reduced by more than 50% helped a lot, too.
I like the colours a lot and the silk material is pretty fine. It's not the easiest thing to go pee pee in but, hey, a girl's gotta do what she gotta do.
Something that's better than finding something which would go perfectly with your Converse, is finding something which wouldn't match your Converse but would create an awesome contrast - this playsuit is one of those things. You wouldn't expect casual sneakers to match this glam piece of clothing, and they don't, but I like that. I also adore how my tattoo looks against the feminine floral pattern too.
I suppose you could argue that this isn't easy to style. It's more of an item you buy to go out for a night in and then never wear again. Seeing as I don't go out though, when I buy things I always plan to be wearing them numerous times in the future. After thinking about it I could easily pair a jumper with it (which I've already done, tick) or cover the bottom half with a skirt. Or even a shirt underneath... Yeah, there's a lot of ideas and I won't be getting bored of it anytime soon. Am so glad I bought this.
Am back home from uni now, yay! Starting uni has made me appreciate being at home lots more and even though my mum's disappointed she didn't get rid of me when I moved to a different city (I joke) I'm always happy when at home, whether that's doing something or nothing. Mum has the day off tomorrow - yay! - and I'm not sure what we're doing but it's always nice to spend time together anyway. We want to go see Les Mis but haven't found the time yet, so maybe we'll do that. I've heard lots of good things about it on Twitter, but it had me at Hugh Jackman's face, so...