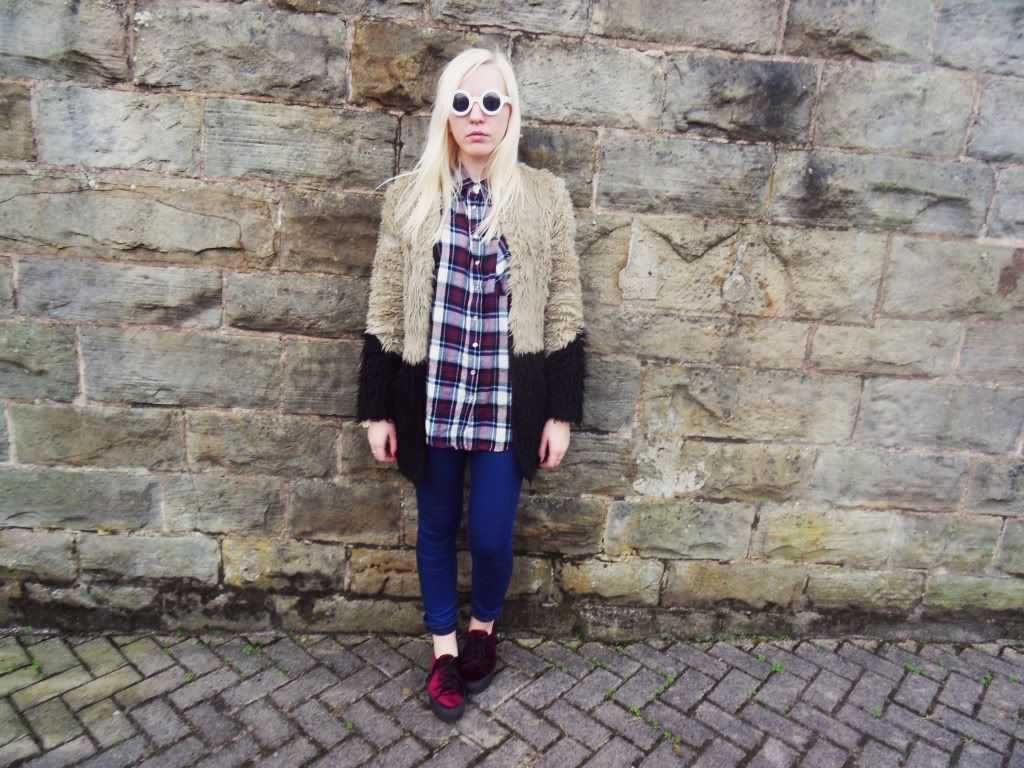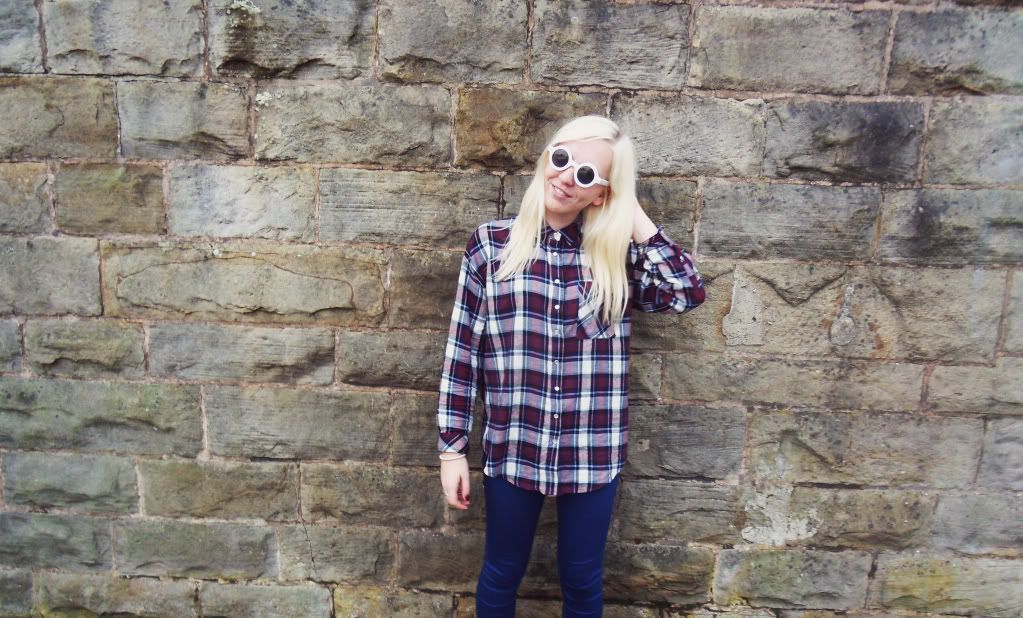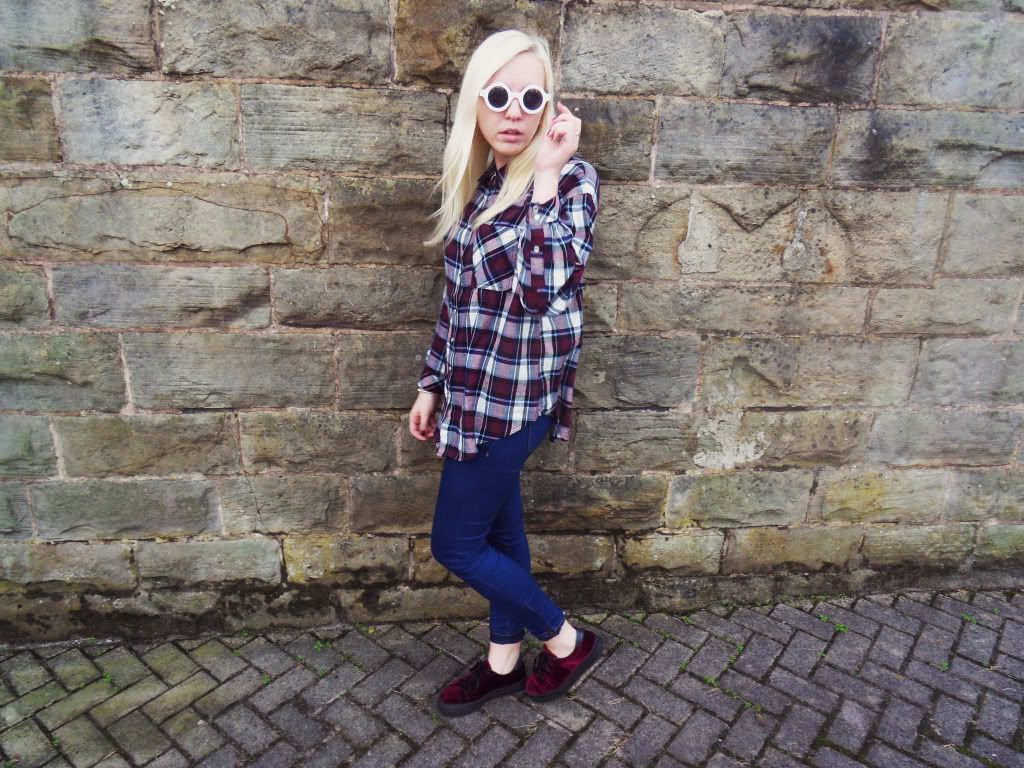 Purple checkered shirt: HEARTS & BOWS via ARK (c/o) | Blue skinny jeans: ZARA |
Contrast faux fur coat & purple velvet dino flatform shoes: ASOS
Okay so I kinda', sorta', REALLY love this outfit. I am digging the whole grunge look at the moment, and I think this outfit gives a subtle nod to the trend without being too in-your-face. The shirt is one I received from Ark a week or so ago. I decided to choose it in a size-up as I usually need to with shirts to avoid boob-area gaping, but this one actually looks over-sized, which I actually looove. It has the whole yeah-I-pinched-this-shirt-off-my-boyfriend-and-I-am-still-totally-making-it-work effect. There are so many way to wear this shirt (last time I wore it
tucked into a mini skirt
) so am looking forward to seeing what else I can do with it.
I really like how the coat looks with the outfit. I get so many compliments on it every time I wear it and it's safe to say I will never grow bored of it, EVER. It is such a unique item and I definitely think the contrast in textures add to the overall grunge-ness of the outfit. The shoes I purchased late last year for a mere £25 (£20 with the discount I had, Bargain with a capital 'B'!) and I can't get enough of them. If you like them I know ASOS have done a few variations on the dino flatforms, so I'd definitely keep an eye out! The sunglasses were a cool, final touch to the look, although I should probably look into buying some more pairs as I just cannot stop wearing these ones.
I can't believe it's Septemeber in a few days, time moves so fast! I think I'll just spend my last few weeks of freedom vegging out and watching my 'The Land Before Time' box set with a fat tup of Ben & Jerry's. Don't hate me 'cause you ain't me.