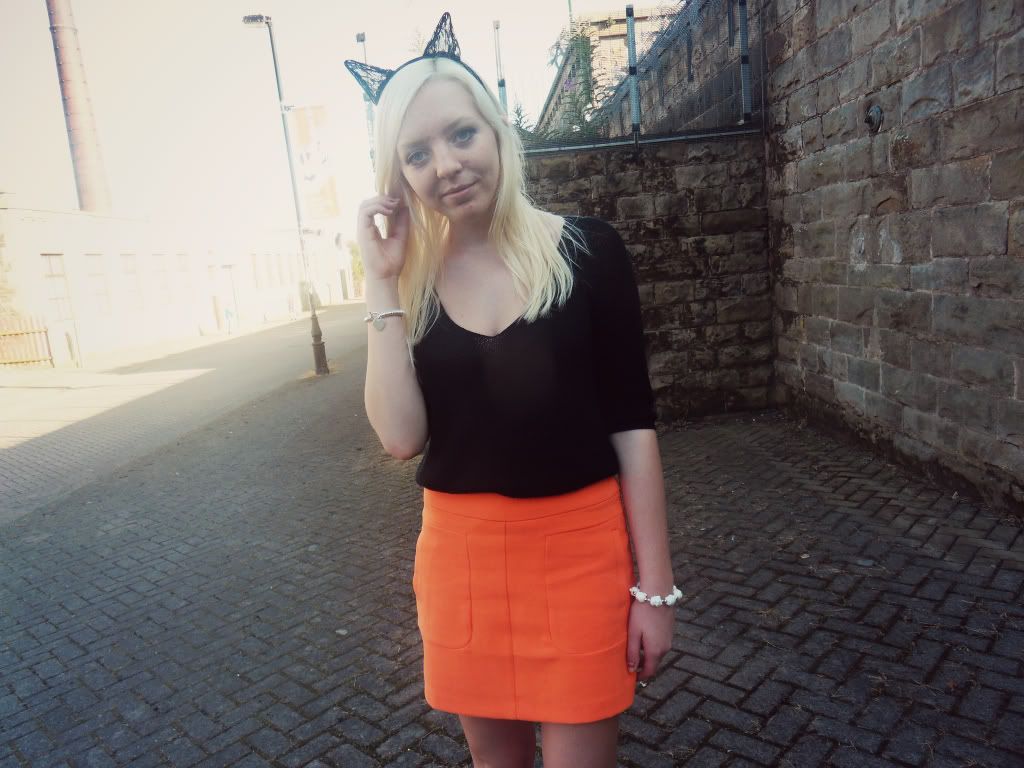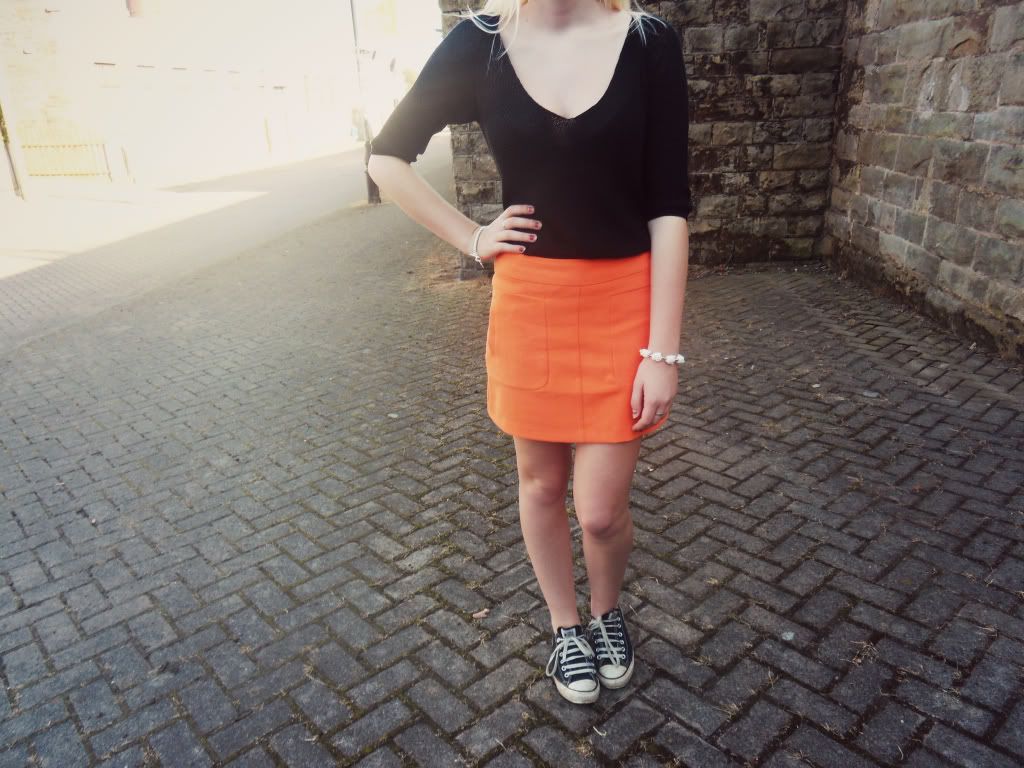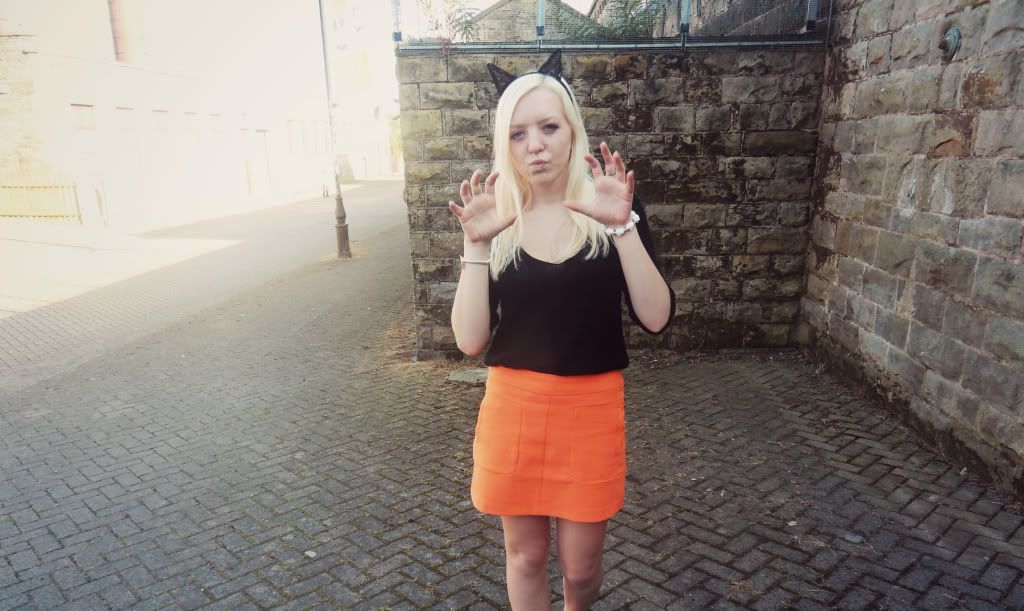 (Meowww, I'm a cat... and stuff.)
Black thin knit jumper: ZARA | Black lace cat ears headband: ASOS | Orange mini skirt: VERO MODA via ASOS | Buddha bracelet: TOPSHOP | Shoes: CONVERSE
Don't ask me what my inspiration was for today's outfit, because I don't have a clue. I suppose you could say it's very Halloweenish, what with the orange and black and the, er, cat ears, but that really wasn't my intention. Plus, we're not even half way through August, so that wouldn't make much sense... When I saw this headband on ASOS I just thought they are unique and would add a fun little twist to any outfit, so I just thought 'Oh what the heck' and purchased. Do I regret it? Not at all. Sure, they get me a few weird looks, but what was I expecting? I do think the lace detail makes them more everyday-appropiate and takes it out of the Halloween territory (I hope?).
I thought this outfit would be the perfect one to wear the headband with as it's quite a simple one. I wasn't sure I'd ever be the kind of person who wears orange, but after seeing this skirt a few months ago I couldn't help but buy it, and I've worn it a good few times since. The knitted top is a new buy and one which I can see myself wearing again and again because it will go with pretty much anything. Plus, because of the low-cut neckline, it looks pretty damn good on the boobies, which is always a winner. You can't see it in this outfit, but it has a slanted hem as well. I didn't notice until it arrived, but it's a nice little detail which makes the top that little bit more interesting.
I mentioned yesterday that I was going to see Step Up 4, and if you like dancey stuff, which I do, I'd definitely recommend it. I didn't have high hopes but I actually thought it was really awesome and some of the routines were just, WOW. For the next few days I'll probably be trying to reenact some of the dance moves, but in reality my best dance move is probably The Carlton (from Fresh Prince of Bel Air, d'uh.), so that probably won't go as well as I want it to.
I caught a bit of the olympics closing ceremony last night, and I think it's safe to say that, as good as Spice Girls were, my favourite part was Brian May, who wore a coat with a picture of a badger on one sleeve and a fox on the other, a subtle nod to the opposition of the badger cull. I think I am kinda' in love with him now...