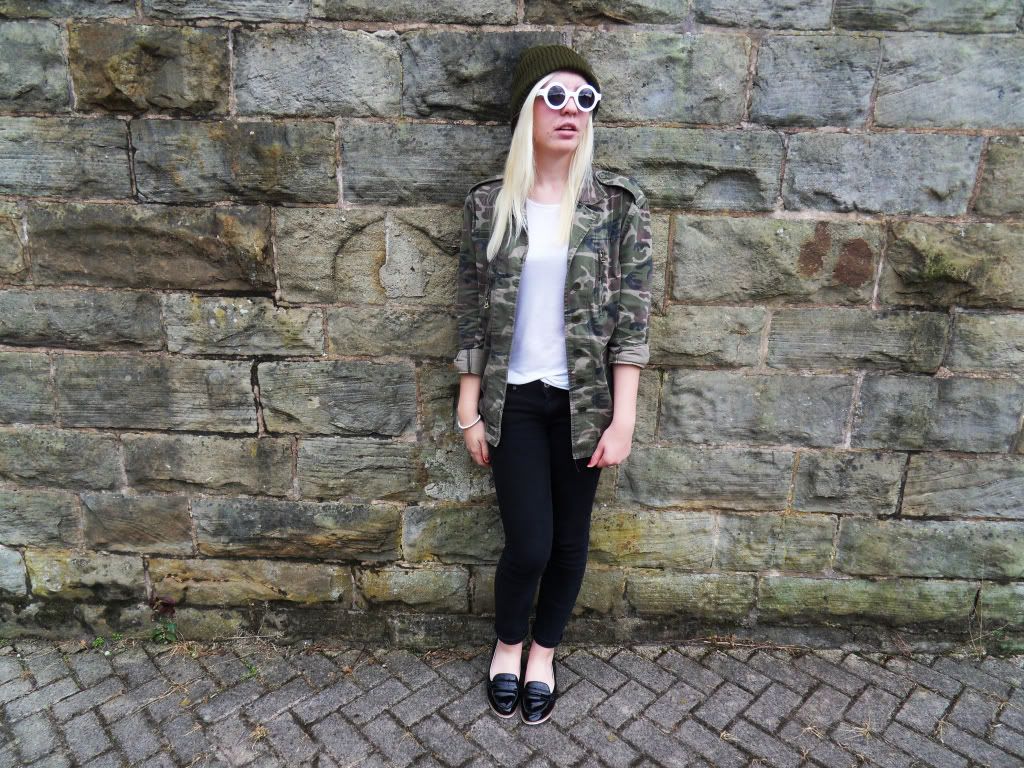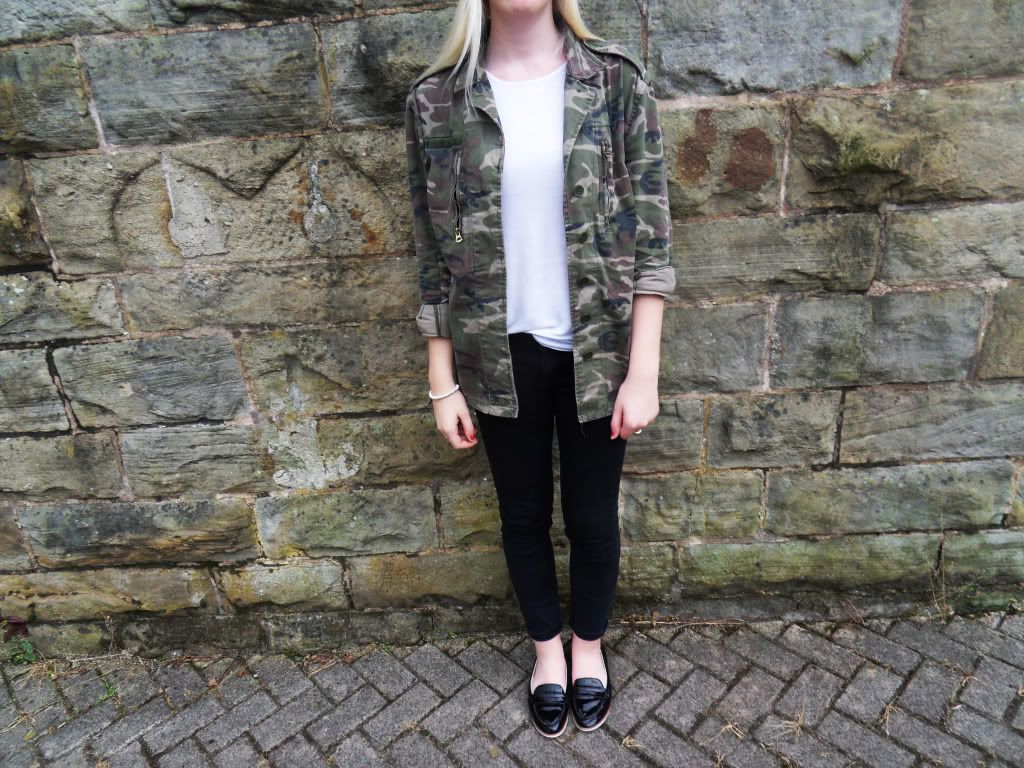 I bought the hat and the sunglasses recently so I couldn't wait to put them on. I mean, I look like Wally from 'Where's Wally?' with a giant condom on his head (cue lots of traffic from people googling 'condom' related things), but hey, maybe that's totally the look I was going for. A beanie hat is something which I've wanted for quite a while after seeing a few bloggers rocking them, including
India
, but I haven't been able to find the perfect one. Until Topshop got them in stock, but they went back out of stock a couple of days later, oh... But fortunately, ASOS put this awesome one on their site (they also have a black one ) for half of Topshop's price. Winner. I love the colour because I am really digging the military trend this (er, NEXT) season, so I couldn't ask for much more in a hat, really.
The glasses are pretty damn awesome. They're out there, but I love that about them. I have been meaning to start a collection of cool, unique sunglasses for a while now, and these were the perfect ones to begin with. I think them alone make the outfit much more fun, I think they'd look equally as good with a summer dress and a pair of my Converse. I'd definitely check ASOS out if you're after some cool sunnies as there are lots in the sale at the moment. I've actually bought a few things from there (and maybe a couple of other places, too...) so I might post a haul tomorrow and show you everything is my parcel comes.
I've had a nice, chilled weekend. I watched 'Seven Pounds' on Friday night. I've seen it before but I still ended blubbing. SUCH a good film though, I really recommend it if you haven't seen it. Will Smith is in it, need I say more? I also spent some time with my dad and brother today and went to see my gran, and then sat out in the back garden which was nice. Hope you've all had a lovely weekend!