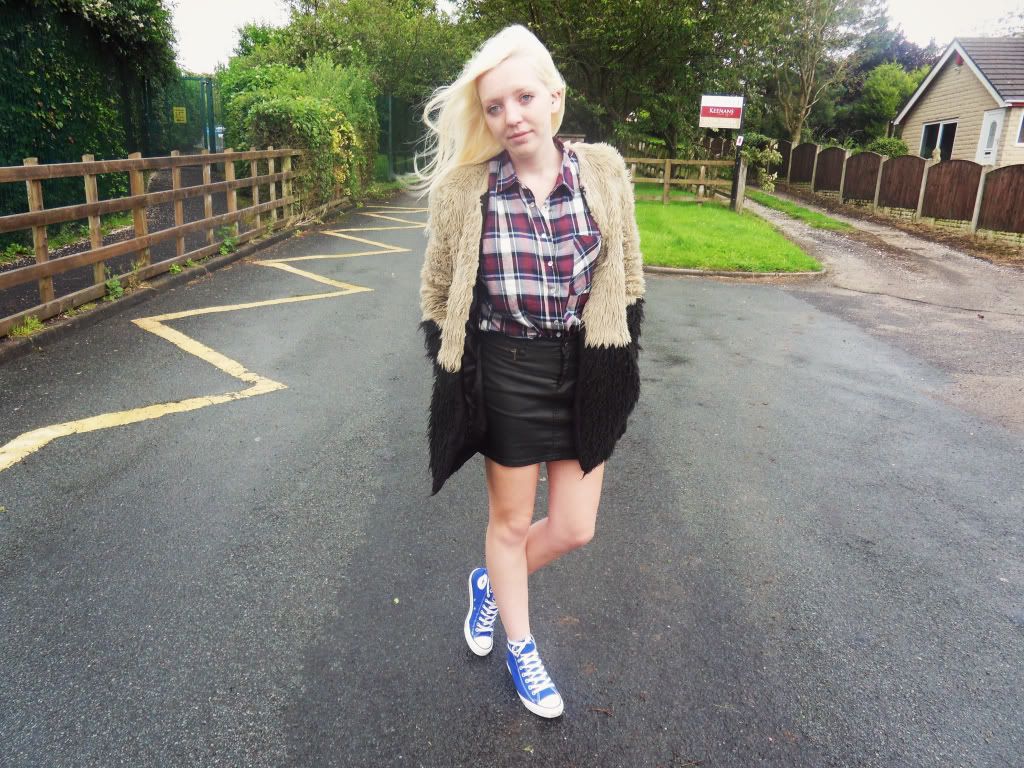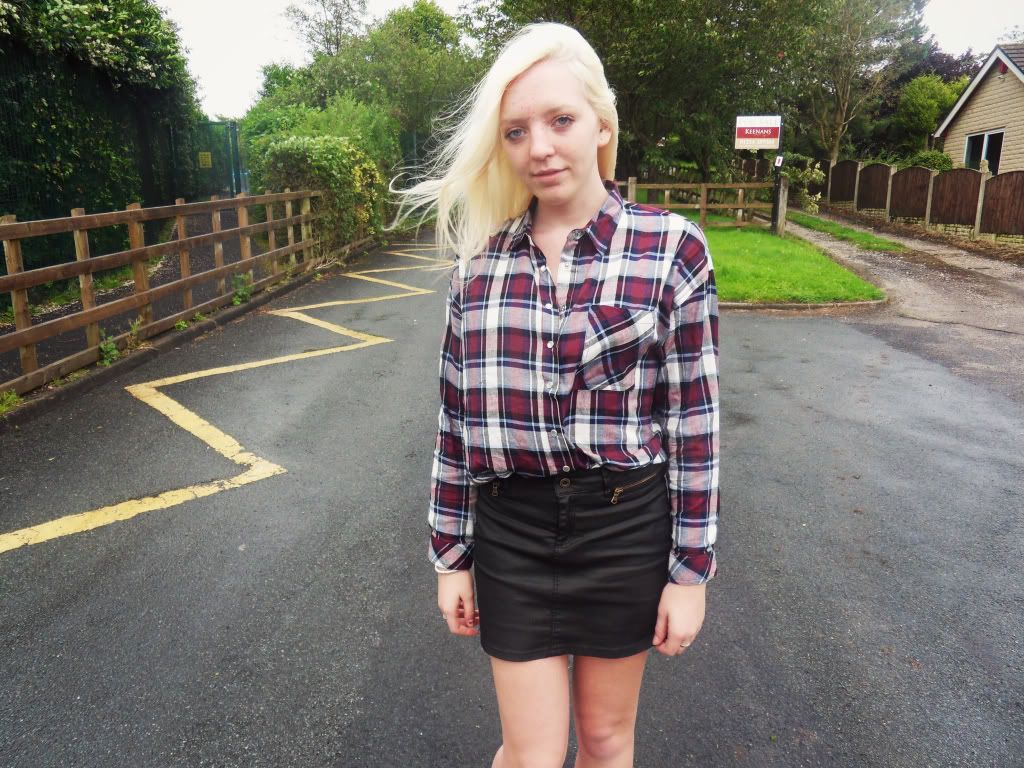 Faux fur coat: ASOS |
Purple checkered shirt
: HEARTS & BOWS via ARK (c/o) |
Black mini coated skirt: ZARA | Shoes: CONVERSE
I was offered by Ark to pick a couple of things from their store, and to be honest I didn't hesitate in emailing back straight away (as well as this shirt I chose
this UH-MAZING skirt
). Ark is a shop which I've only known of for a few months and yet I'm on there checking for new stock nearly every day. For what you're getting the prices are pretty much unbeatable and they stock several different brands from little ones like Hearts & Bows (my personal favourite) to Superdry. A different item from them is almost always featured in my 'Wishful Wednesday' posts and I could happily build a whole wardrobe from their site alone. If you haven't checked out Ark before, I seriously recommend it, I can guarentee there will be something you love!
I picked this shirt because I think checkered shirts are definitely a wardrobe staple, and yet somehow before this morning, I didn't own one. Whaaat? I purchased it a size up because I wanted an over-sized one, and over-sized it is. I like my shirts to look like I've pinched them off a man (yep, just some random guy, I'm not picky) and then I can team them with not so over-sized pieces (see: really short skirt) or a pair of skinnies.
The coat isn't one I get to wear often as the weather's usually stupidly unpredictable, but since I had my legs on show I thought wearing a coat would balance things out. It's my favourite sale purchase after grabbing it for more than half of its original price at the end of last year. I always get compliments on it, so I will probably own it forever. Win.
So I got my results yesterday morning, did I get the results I needed? No. Did I get into my first choice university? No. Am I bummed? Not really. I think things happen for a reason, and to be honest my heart was never in the inital course I chose, but I picked it because on paper it's a better university. Hopefully things will work out for me and I spent half of my day applying for accomodation and what not. It's strange to think this time in a month I will probably be living in a completely new place with strangers!
Happy weekend!