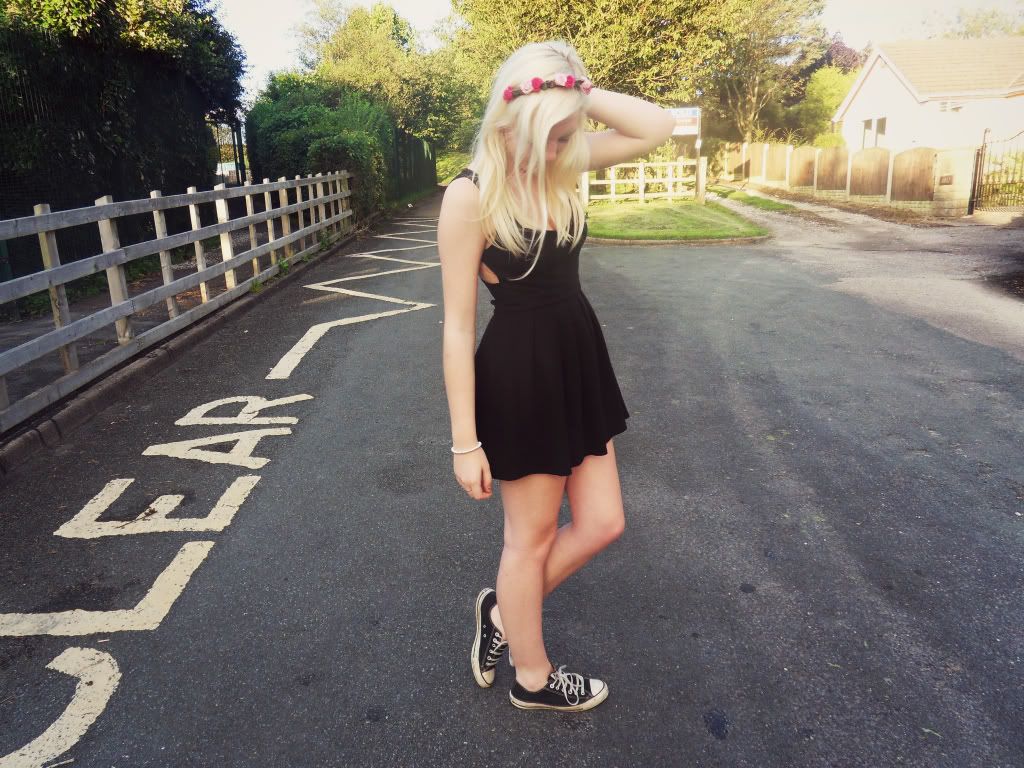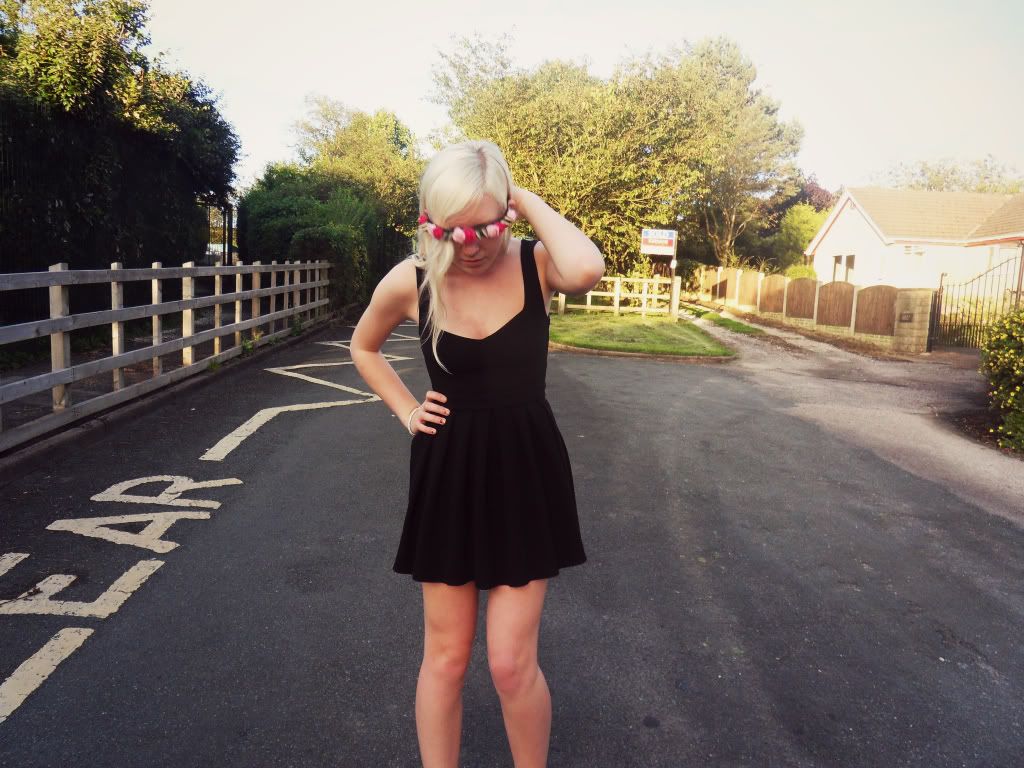 'Oh my god I can't see WHAT IS HAPPENING?!'
Little black dress & floral spike headband: TOPSHOP | Shoes: CONVERSE
Nothing 'spices up' a little black dress more than a statemement accessory, so this floral crown was a pretty perfect choice. I've been planning this outfit for a while but I've just had to wait for the sunshine to get a move on and show its face. This headband is one of, if not
the
, most unique accessory which I own, after bagging it in the sale a few weeks ago. I love love LOVE it. I think it definitely is the focal point of the outfit, and I wouldn't have been satisfied had I left the house in just this dress and nothing else. I think the spikes on the headband definitely toughen up a what-would-have-been-a-relatively-girlie outfit. Plus the Converse make the outfit a bit more laid back, too.
I pinched this dress out of my mother's wardrobe a few months ago, knowing she would have bought it to go out in, never to wear it again.
Women, eh?
I really like the back of it because I don't miss any chance to show my back every now and again. I can see from the very short length of it that it's obviously meant to be worn for going out in, but seeing as I'm not one to go out and get PROPER SMASHED... BRUV(?), I always have to adapt clothing to more daytime wear. Misson accomplished, I think. Maybe I will wear my new over-sized checkered shirt over it next.
I'm off to town later today because I have an appointment at my bank. Don't hate me 'cause you ain't me. I have done practically nothing for the past couple of months. Am not complaining, but maybe I should do something to make the most of my last few weeks off. I've been wanting to visist Chester Zoo, mainly for the dinosaur bit which they are showing for a limited time (I have no shame.), but I also really want to see some elephants, ever since I cried my eyes out the other night watching a documentary on
an elephant called Echo and the extremes she went to to save her huge family
. I am now completely in awe of them and I think they are the most amazing creatures to live on this earth. My dream would be to go to Africa at some point in my life and see them in their real environment.
Happy Tuesday!