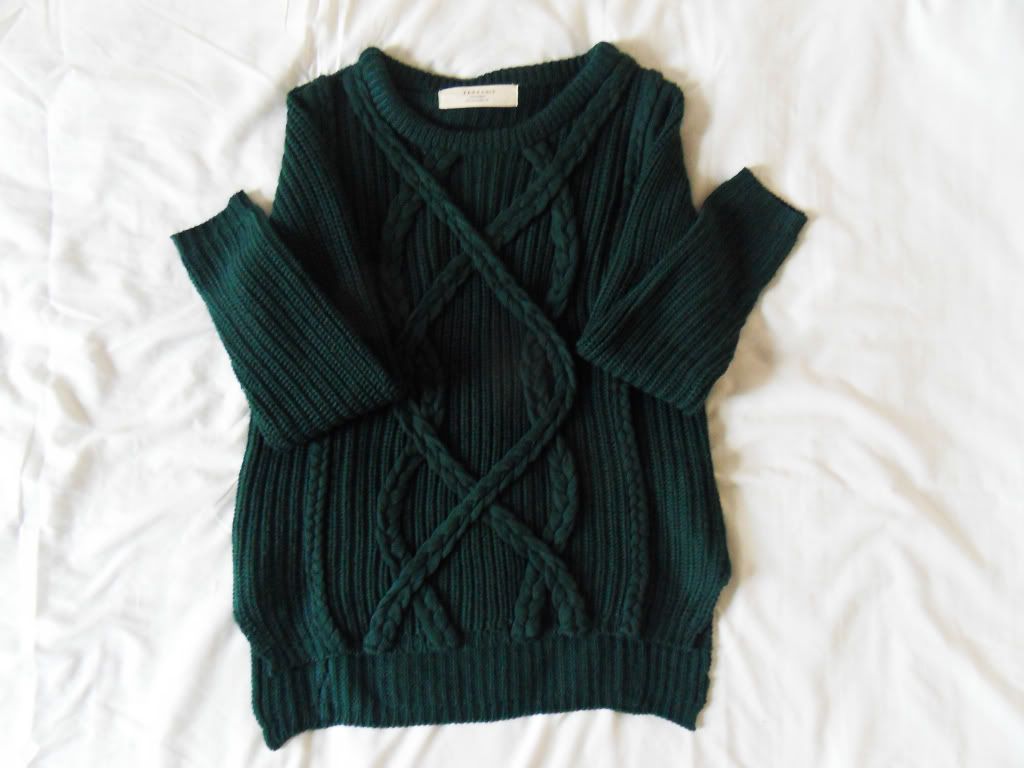 Green cable knit jumper
: ZARA
Textured knit snood
,
spike headband
,
dainty handcuff necklace
,
chunky chain necklace

&
cross stretch bracelet
: ASOS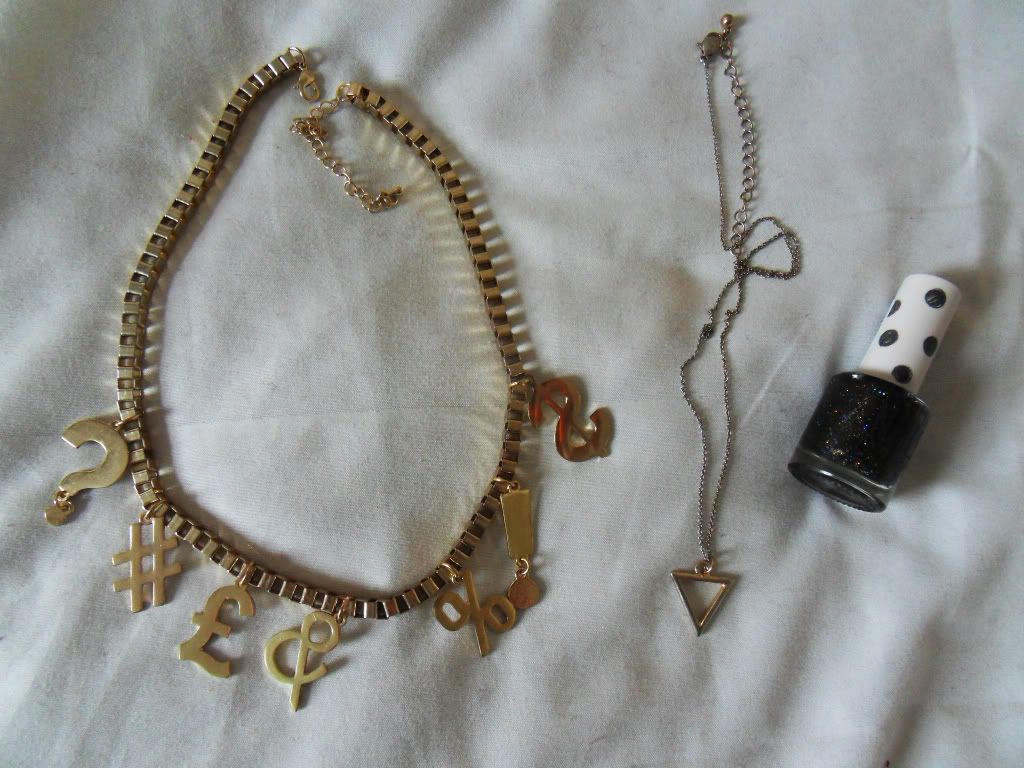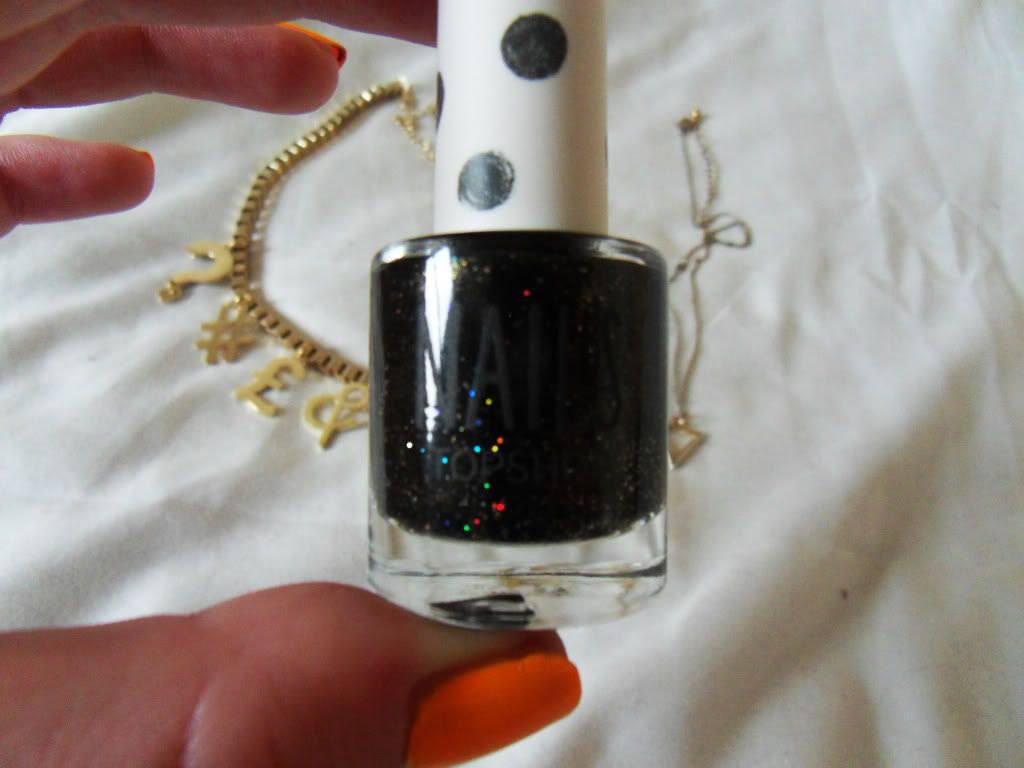 Nail varnish in Gypsy Night
: TOPSHOP
Black coated bowling bag
: TOPSHOP
Red checkered pyjama pants: PRIMARK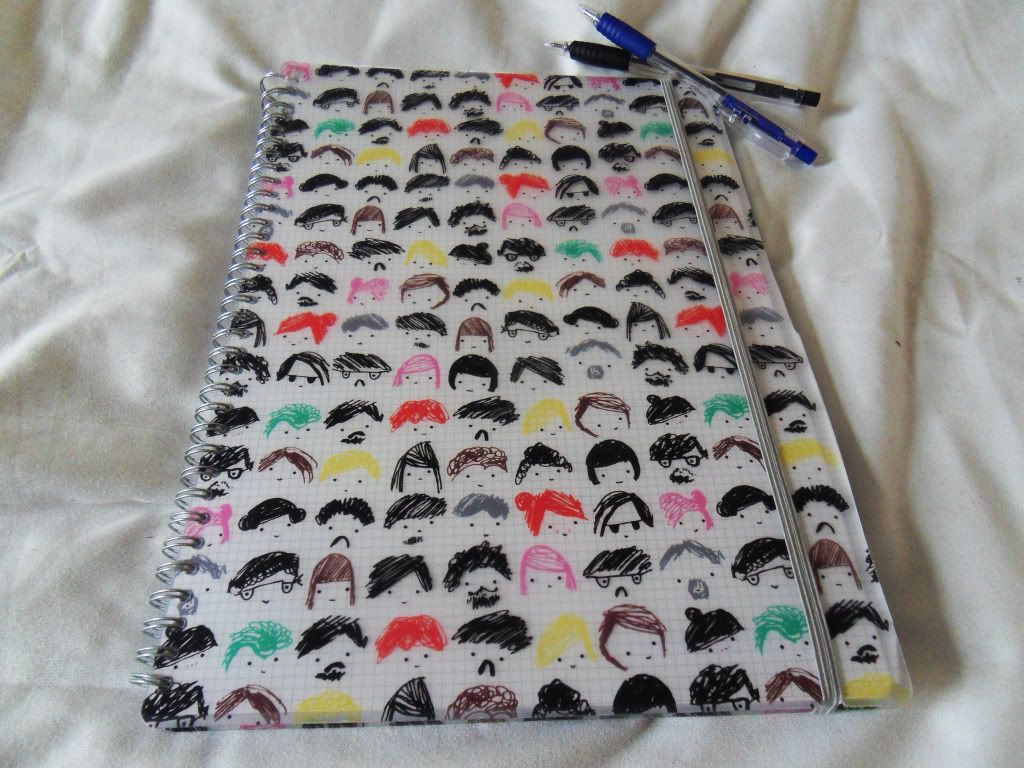 Hair do doodles notebook: PAPERCHASE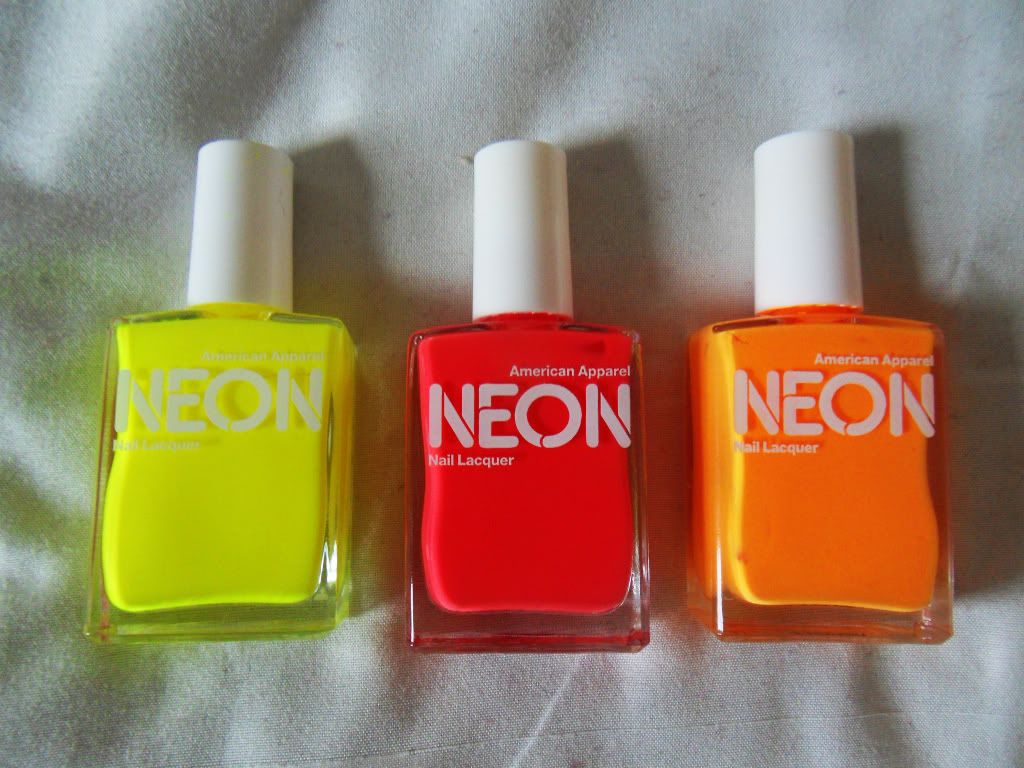 Neon nail varnishes
: AMERICAN APPAREL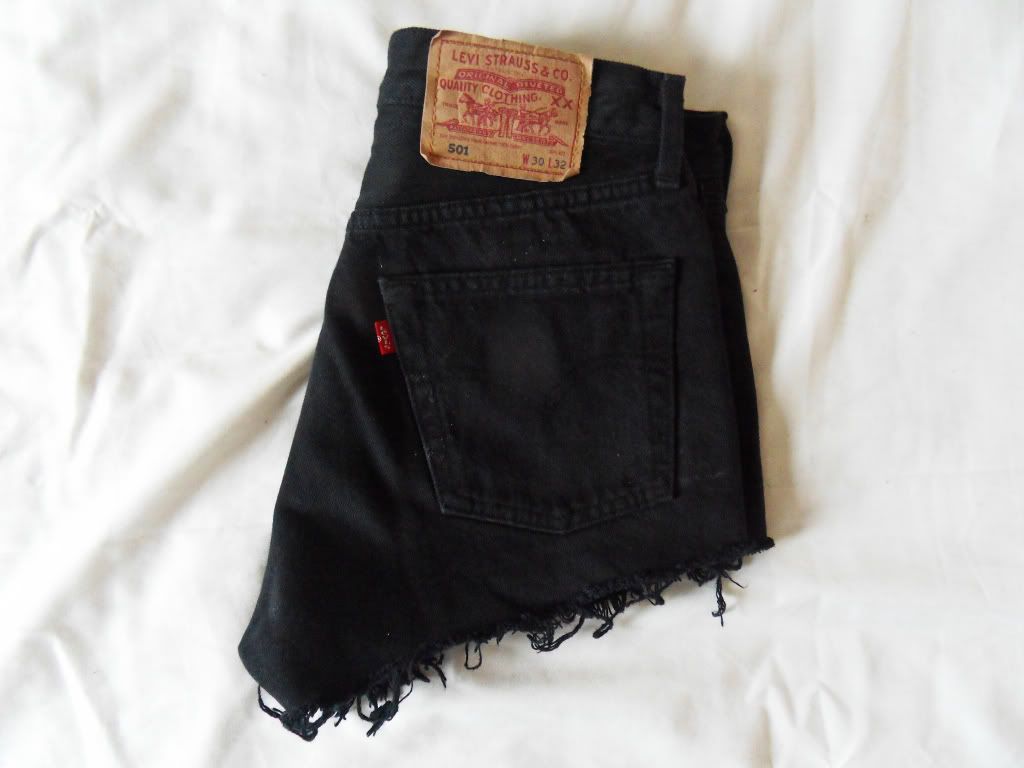 Black vintage Levi's shorts
: HEARTS & BOWS via ARK (c/o)
Wow, one can pretend they haven't spent that much money until they put it all in one haul post, but what the hell. I was doing well by not spending anything (meaning I didn't buy anything in a few days) until I purchased the oversized floral tee from Topshop, and it kinda' just went down hill from there. I have started university this month as a lot of you will know, so I now live in Manchester. This means I now have a two floor Topshop, rather than the tiny little one in Burnley. This can only end badly, I mean, I've already splashed twenty five pounds on a HAT. Yeah, still not over that, but have been wearing it every day since to justify that amount. I also went into Primark and bought something from there for the first time, EVER. Now that IS a massive shop, and it took me about twenty bloody minutes to find some pyjama pants. I'm hardly buying my outfits from there, but it's a start.
I was kindly offered by Ark to choose something from the Hearts & Bows range, and these shorts were something which I had my eye on for a while. I am a bit picky with denim shorts, I like them to be at least slightly high-waisted, with the frayed hem, and I don't mind showing a bit of bum (it's only a bit of bum cheek, ladies, come on) as long as it's not with tights. What's the point in wearing really short shorts, when you're gonna be wearing TIGHTS?! Not a good look, but fortunately, these come just below my bum, so I have been happily wearing them with tights rather than having to keep them just for summer. Great with a chunky jumper.
So yeah, these are my naughty purchases from this month. And I may or may not have purchased a new sweater and pair of boots off ASOS, ahem...