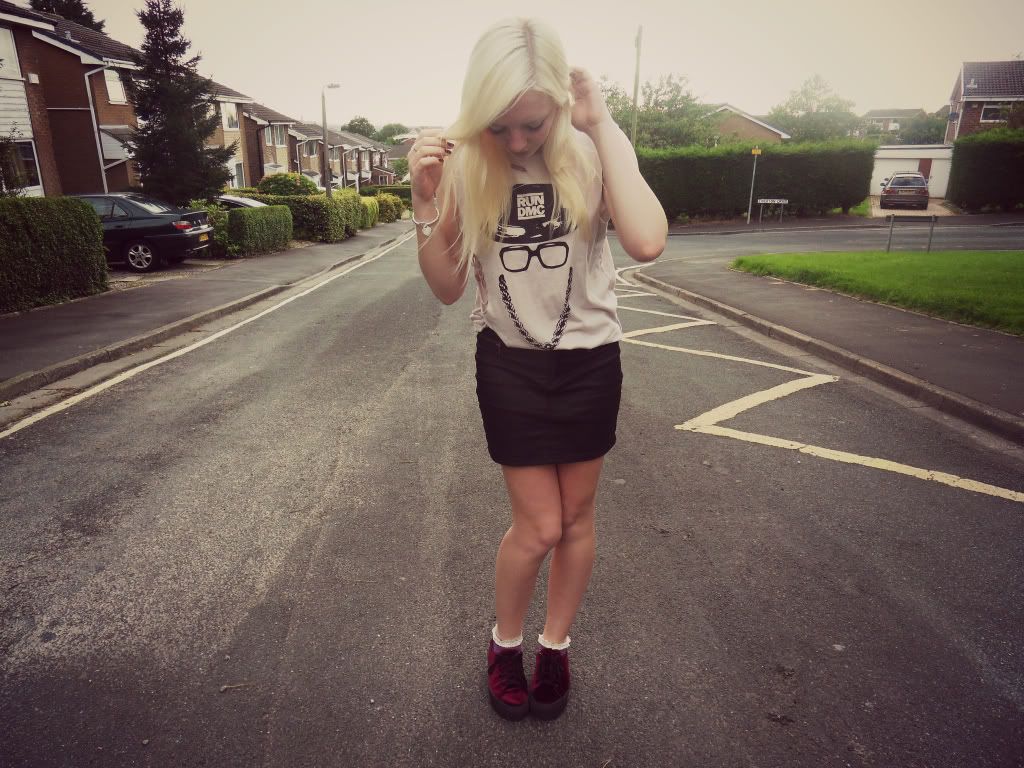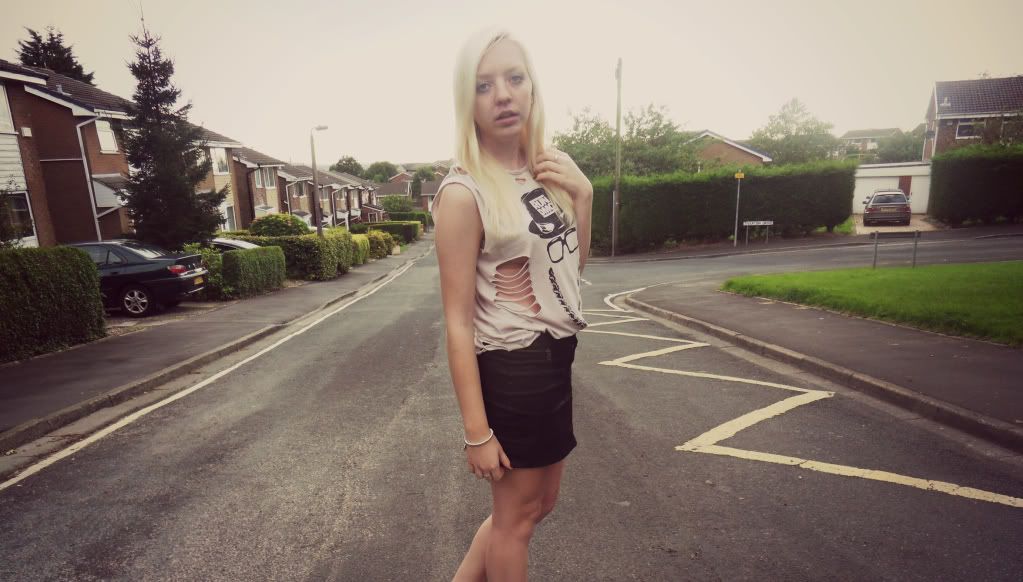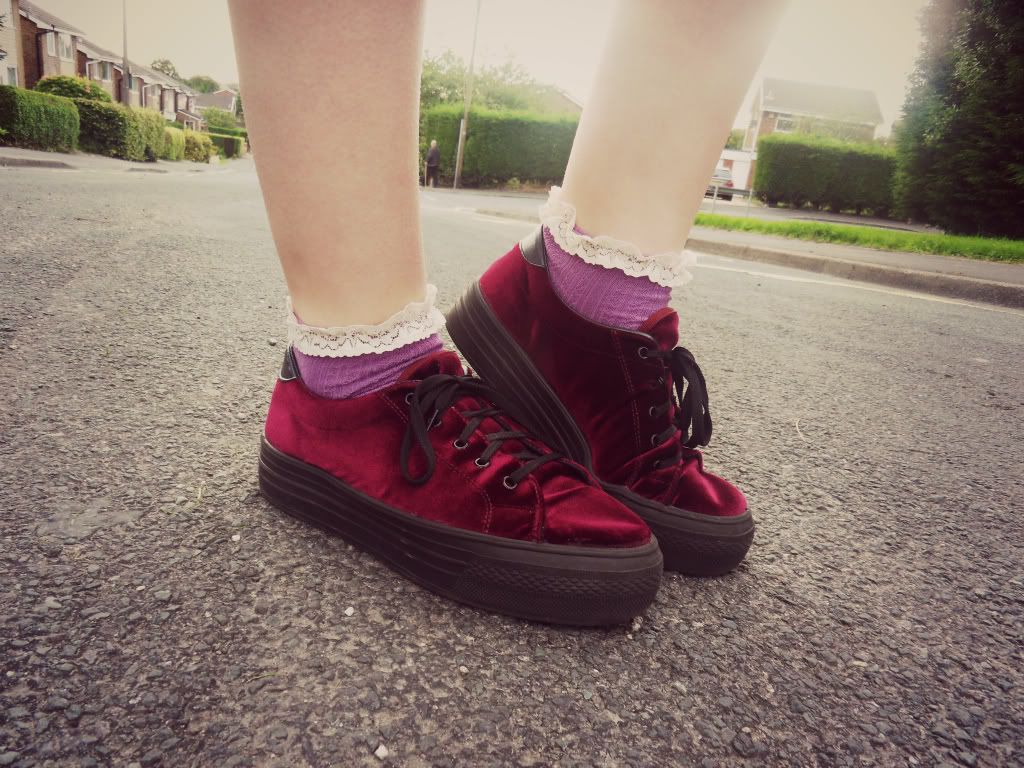 Run DMC slashed tee & purple frill ankle socks: TOPSHOP | Coated black mini skirt: ZARA | Contrast faux fur coat & velvet dino flatforms: ASOS |
Just a simple, casual outfit today for a lazy weekend. This tee is still one of my favourites, despite owning it for a few years (I know, how bizarre), I love the cut-out detail. And the print is pretty damn cool, too. I couldn't resist adding my awesome coat which I am wearing more and more now it's starting to get colder, although, by the looks of it, it's starting to get hotter again. Sigh.
I am also starting to wear these flatforms more often now, as I think they are a much more winter-appropriate shoe. I thought I'd try and wear them slightly different today, though, hence the addition the ankle socks.
The skirt I bought from Zara in their latest sale, and I can't seem to get enough of it. It would look great if I went the opposite way with it and wore a white shirt and my patent loafers.
I've got quite a busy week starting Monday, so am making the most of lounging about doing nothing. Am currently watching 'The Hunger Games' (for the third time, it's still awesome) with my mother. I do think the books are better but I think Jennifer Lawrence and Josh Hutcherson play the parts perfectly. I am trying to read another book at the moments but I just keep thinking 'I WANT PEETA BACK THOUGH'.
Hope you all have a nice weekend!