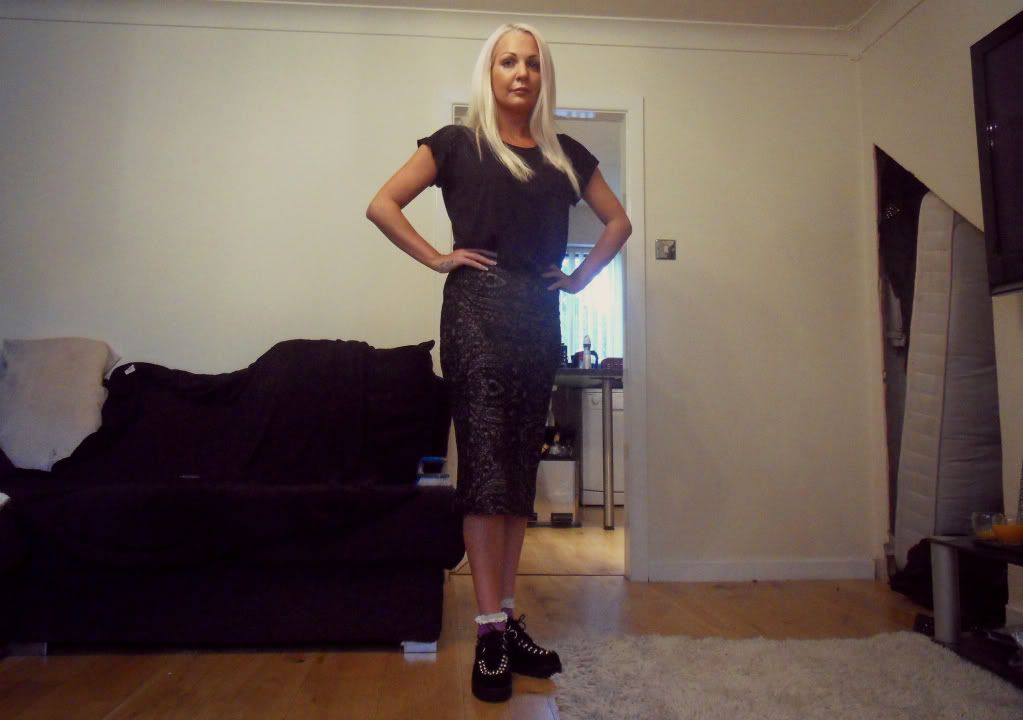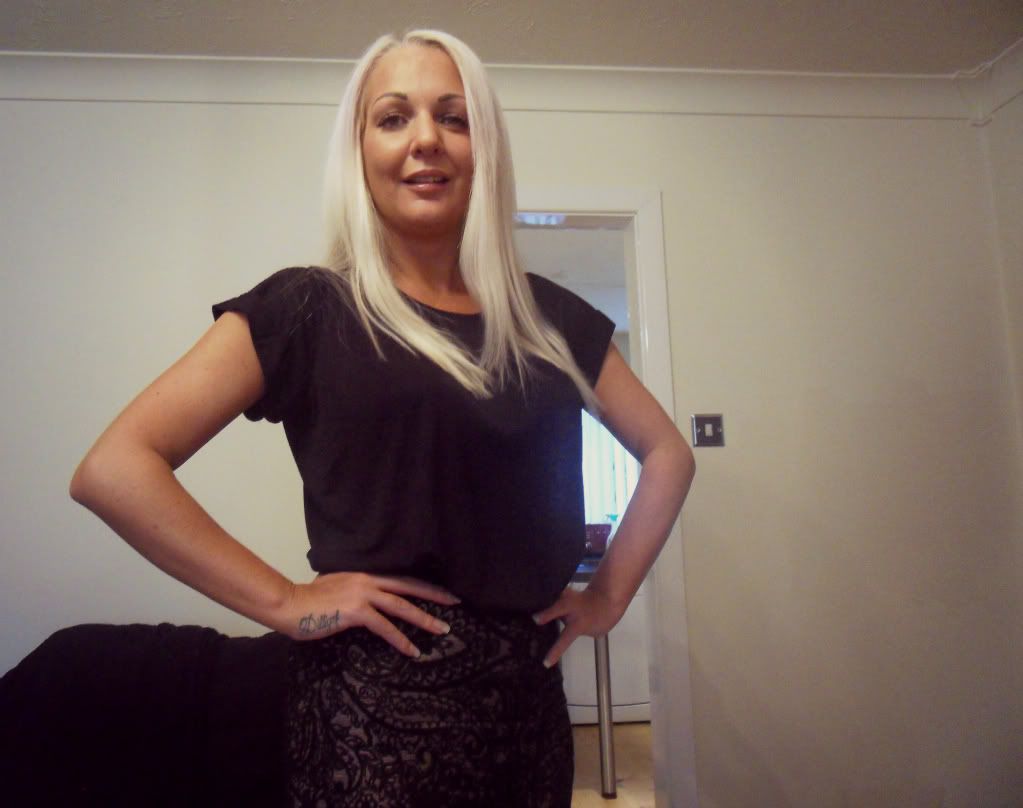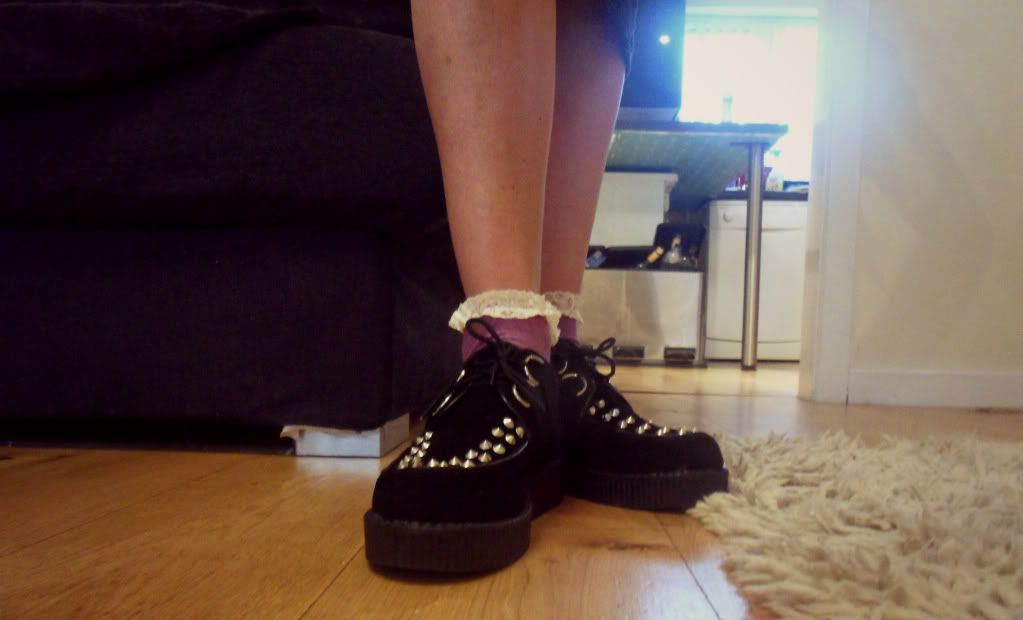 Basic black tee
, lace midi skirt &
purple frill ankle socks
: TOPSHOP |
Studded creepers: eBay (
also available from New Look
)

Bit of a different post to today, as I have had this blog for about half a year now and I feel it has reached that point in our relationship where you meet the parents. Or at least, one of them. So here she is, my mother! Or Jane, to most people. Ain't she priddy? Mum has been very supportive of my blog from the start and she reads every post. She's always complimenting me on my style choices and has said many a time that it's actually me who inspires her and influences what she wears. Now, even though she has said this enough times that my head should be too heavy for me to even carry on my shoulders, she does actually have her own sense of style, so it was only a matter of time before I featured one of her amazing outfits on my bloggy.

Mum says:

"I don't usually wear midi skirts, but since it's starting to get a bit colder I thought they would be a nice change from my usual skater skirts without me having to wear tights yet. I don't really do heels so I thought my new, amazing creepers would look good with the skirt."



Now I've never worn a midi skirt but after seeing this on my mother I now really want to try one out! Because it's quite a formal, body-hugging piece I think that the simple, baggy tee was the perfect thing to team it with. She purchased it this weekend (as well as a plain black one) so I can't wait to see how else she chooses to wear it in the future. I think it will look great with a black jumper and a chunky necklace. The purple ankle socks offer just a nice little pop of colour to the look, and look great contrasted with the grungy shoes. Mum has been after a pair of creepers for absolutely ages, so when I told her 'You know eBay has loads of dupes of the Underground ones for like a fraction of the price.' she had purchased not one, but two different pairs of them within the next ten minutes. They came last week and she hasn't really had them off her feet since, it's only a matter of time before she purchases another pair, or five...
She also has a very subtle hint of lilac in her after recently using too much conditioner (which is meant to be used to keep the hair that whitey-blonde colour), and then coming into my room after drying her hair and saying "Uh, Dem, is my hair purple?". Me and my brother had a little giggle over this, but I am actually quite jealous of it and will probably accidentally-on-purpose be using too much conditioner next time I have a shower.
So yeah, THAT'S MAH MUM.