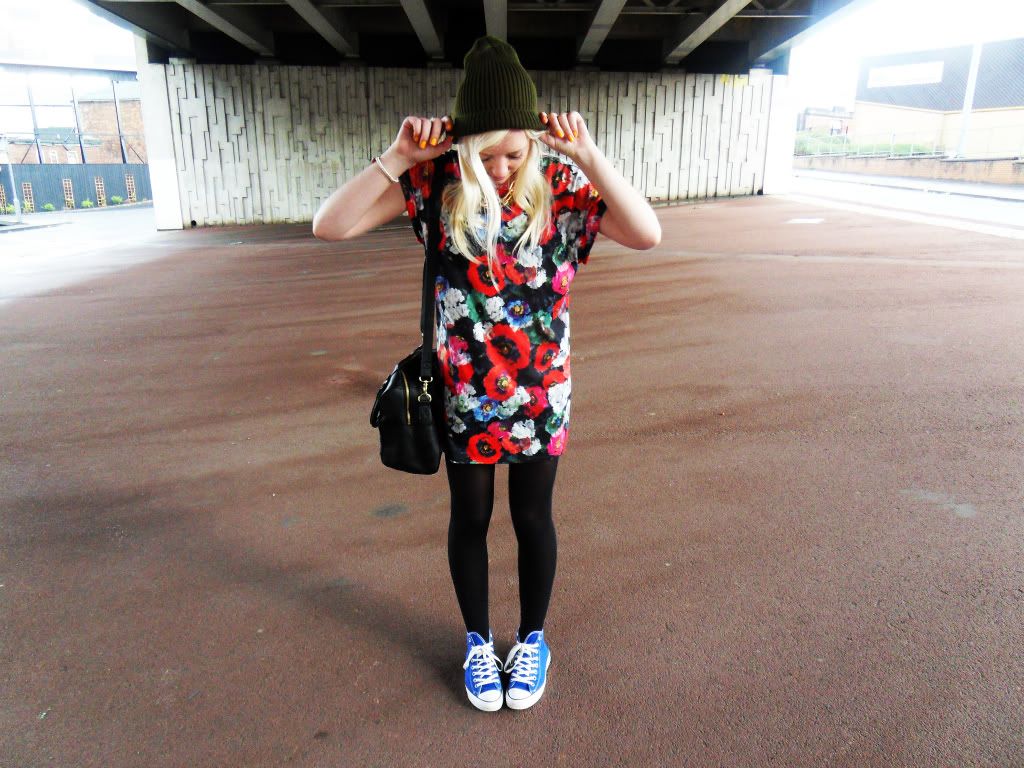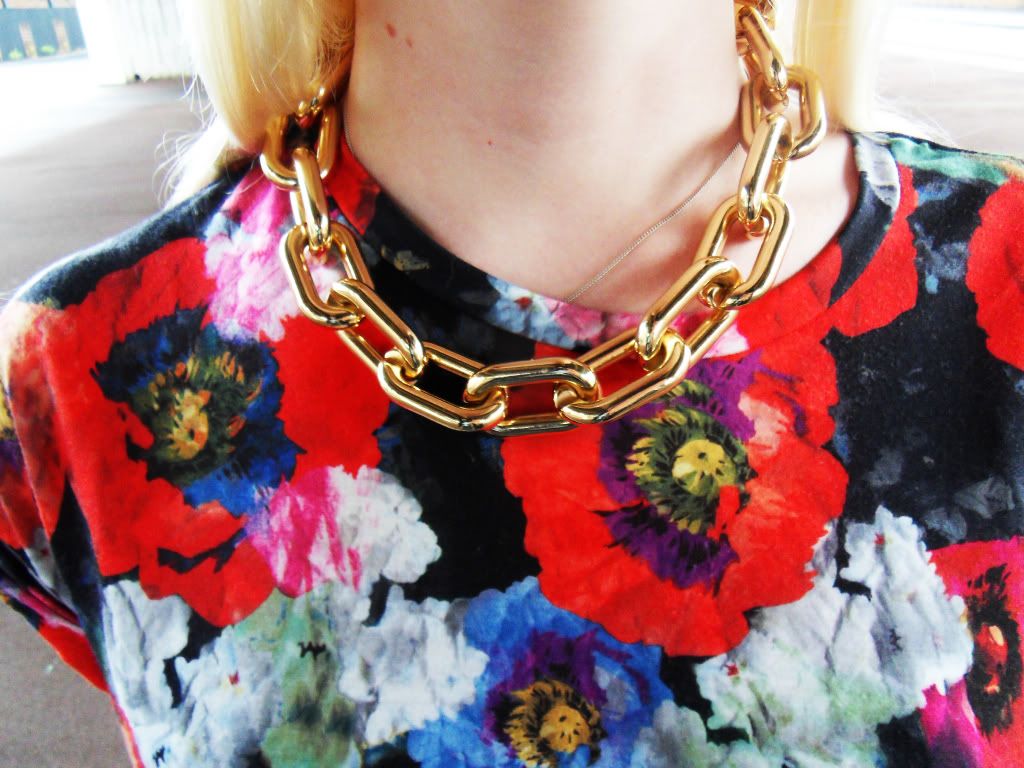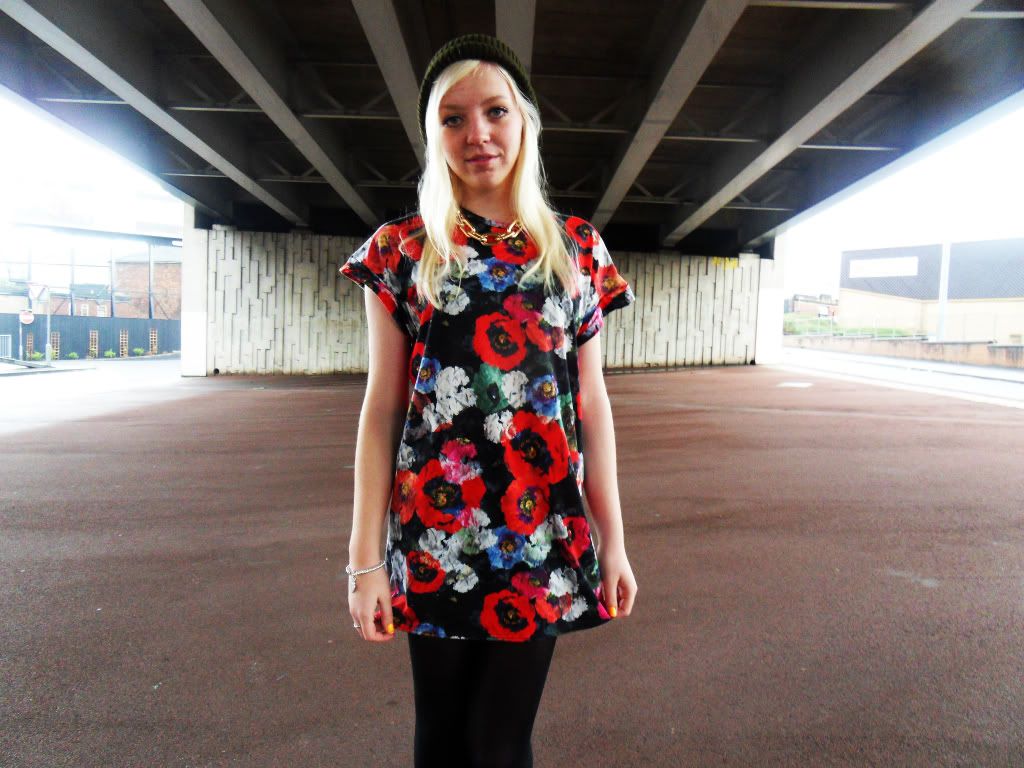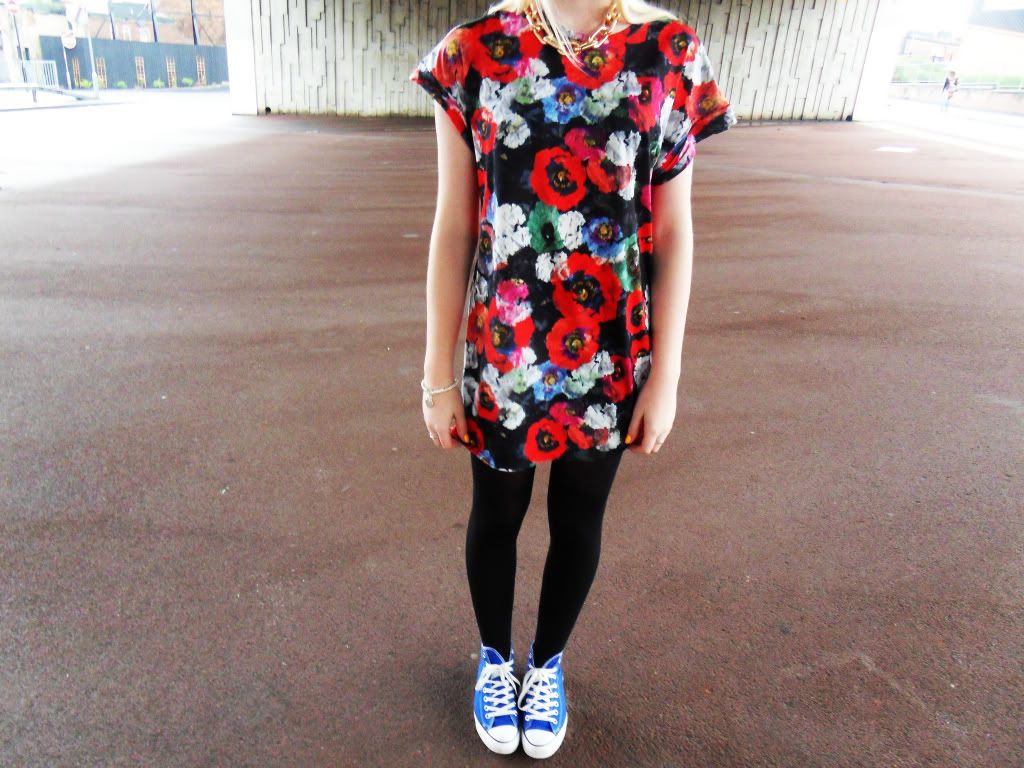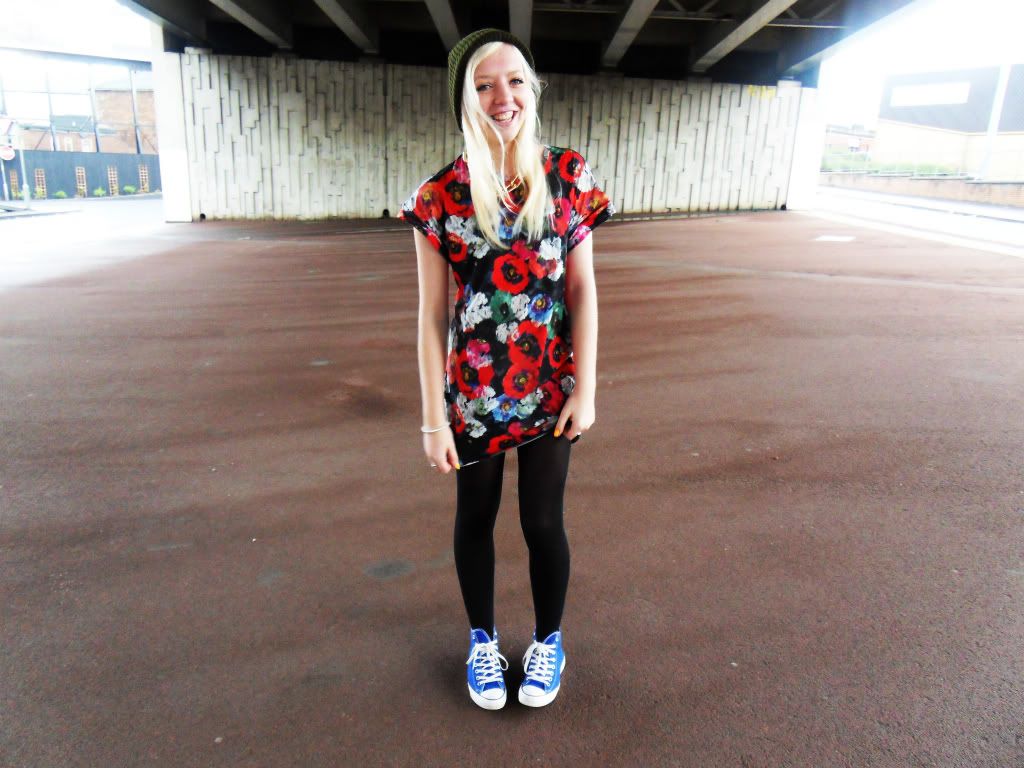 I showed you yesterday the things which I've been buying over the past month, and the first thing I purchased was this floral print tee (which I'm wearing as a dress, obviously). I featured it on one of my 'Wishful Wednesday' post some weeks ago, when I wasn't actually meant to be spending any money, but you know when you just see something and you think 'I'm gonna pretend, for now, that I'm not gonna buy it, but I know I will end up getting it anyway'? Well that's what I did with this. There's something about the colours (and the very reasonable price, for Topshop) which makes it too hard to resist, even more so when it's in the store staring at you, in all of its floral glory.
I think the large print and the black base immediately makes it appropriate for winter and suitable for pairing it with tights, as well as going without them in the summer. Don't you just love it when you find an item which you can wear all year round? Before I buy something I always consider whether it will work for all the seasons or not. The bold, colourful print was practically asking me to pair it with my green beanie hat, immediately creating a contrast which I love. Because the length is quite short I could also wear it under a skirt, and it looks great with my red Converse, as well as with my blue ones. I think my bowler hat would be a perfect alternative to my beanie, too. I can't wait to wear this in lots of different ways!
So university life is going okay. I live with four other people who seem really nice, and there's lots of lovely, fashionable girls on my course. Seeing other people with a great sense of style is kind of a big deal to me, as Burnley is full of leggings and, well, that's it, so Manchester is definitely a nice change in that respect. The weather has been absolutely rubbish with non-stop rain for the past couple of days, but it's finally brightening up today and it feels like I haven't seen dry ground in about a week. I think I'm going home this weekend again, but I'll be sleeping on the sofa as my lovely brother has pinched my room.
The bloody cheek of it.
Oh, and have you heard Rihanna's new single 'Diamonds'? I've been waiting for its release ever since I heard she was releasing a new album, and I can safely say after the first ten seconds of listening to it I knew I was going to love it. I have had it on repeat since yesterday, and the lyrics are beautiful. God, I hope I get to see her on tour next year!