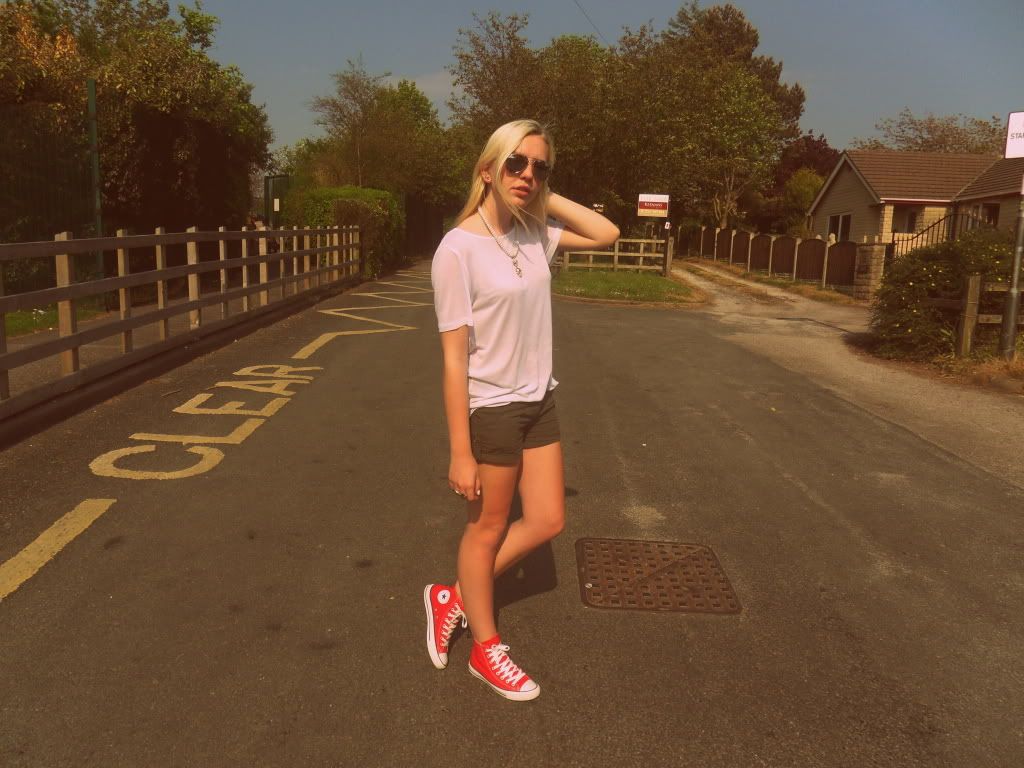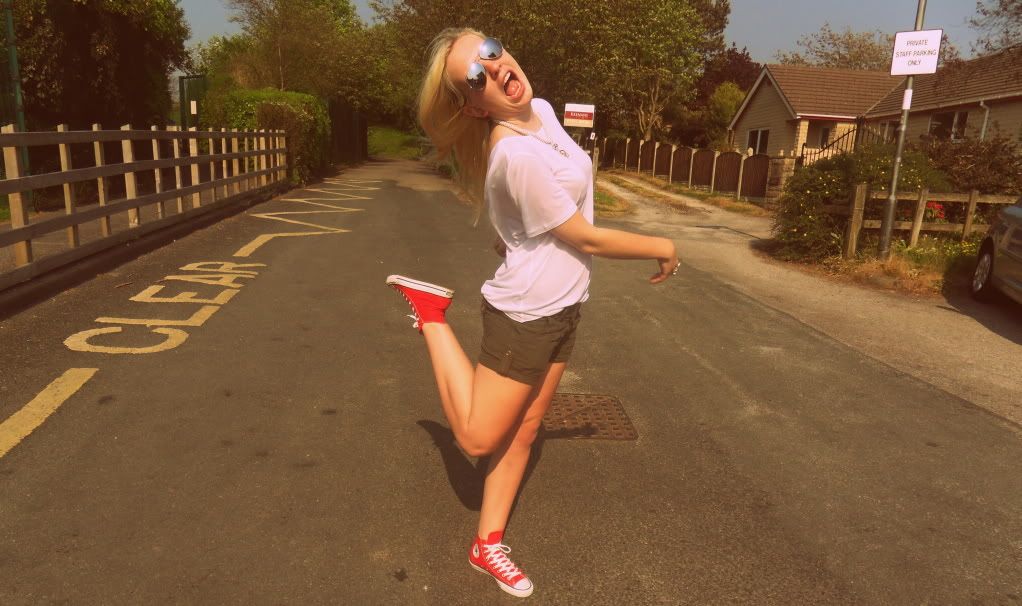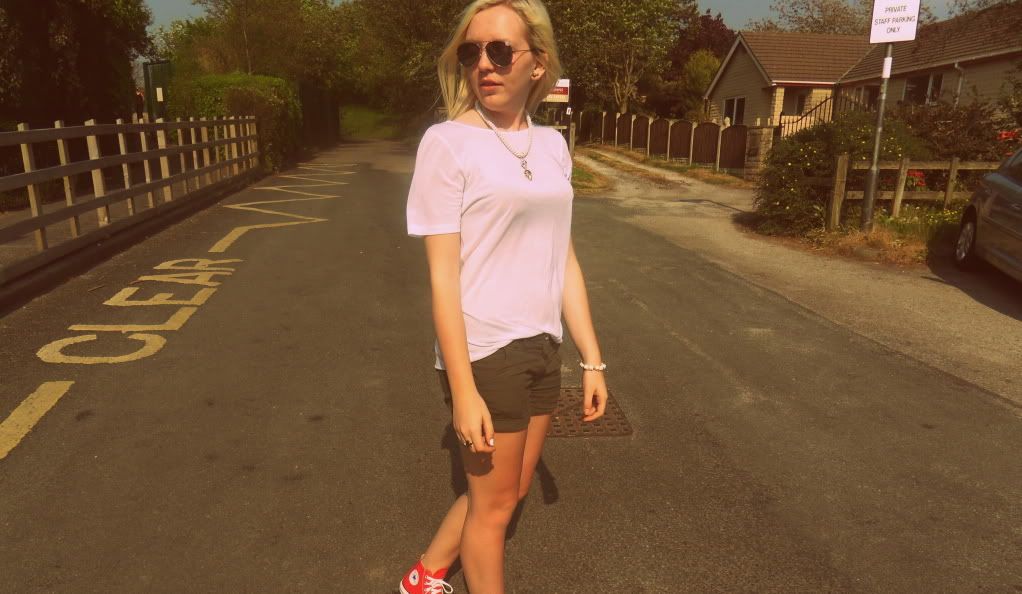 PLAIN WHITE TEE: ZARA | KHAKI GREEN SHORTS: ASOS | SKULL NECKLACE: TOPSHOP |
MIRRORED AVIATOR SUNGLASSES: JACK & JONES |SHOES: CONVERSE
Thankfully I managed to find some shots in which I wasn't being a bit of a buffoon, at the start of the photo editing process I didn't think that was possible. I was in a bit of a silly mood, which is a shame because this outfit is so meant for someone COOL, what with the aviators and what not. I got these about a year or so ago before I went on holiday, after really really wanting some. They do have the power to make someone look like they're a pretty awesome person, well, I hope... They easily added something a little interesting to my simple outfit. I'm not sure why I all of a sudden decided to wear these shorts after not wearing them for that long that I'd forgotten about them, but they do really go with the red Converse, in a weird clashing sort of way, and I think they make me like the outfit much more than a usual pair of white or black ones would have. And I think with the colour of the shorts and the sunglasses, the outfit is a bit military-chic. Not a look I usually go for, but I do likey-like it,
My sunburn is starting to calm down now, I think my chest is finally being past the stage of being that bad that you could have coooked something on it, but it's still a little pink. The legs are now nice and tanned, however if you look really hard the front of my legs are tanned whereas the back of them are still pale, much to some people's amusement, ahem... I'm a really rubbish sunbather and if I'm uncomfortable in one position then I won't stay in that position, leaving me with Ross Gellar-esque tan lines ("I'M AN EIGHT!"). But the weather isn't meant to be great for god knows how long now, so I can probably just hide them away for a while.
I saw MIB 3 last night, and as I predicted Will Smith really does brighten up your day (not like there was anything wrong with my day, but just in case). Because he time travells in the film it did kind of blow my mind a little bit, but fortunately I refrained from doing my usual thing of asking questions throughout the whole movie (yep, I'm one of THEM people...). Next on the list is Snow White, and the adverts alone are pretty awesome, so that should be a good one!
P.S. If you're interested in seeing some of the clothes which I am selling, you can check out my eBay
here
.