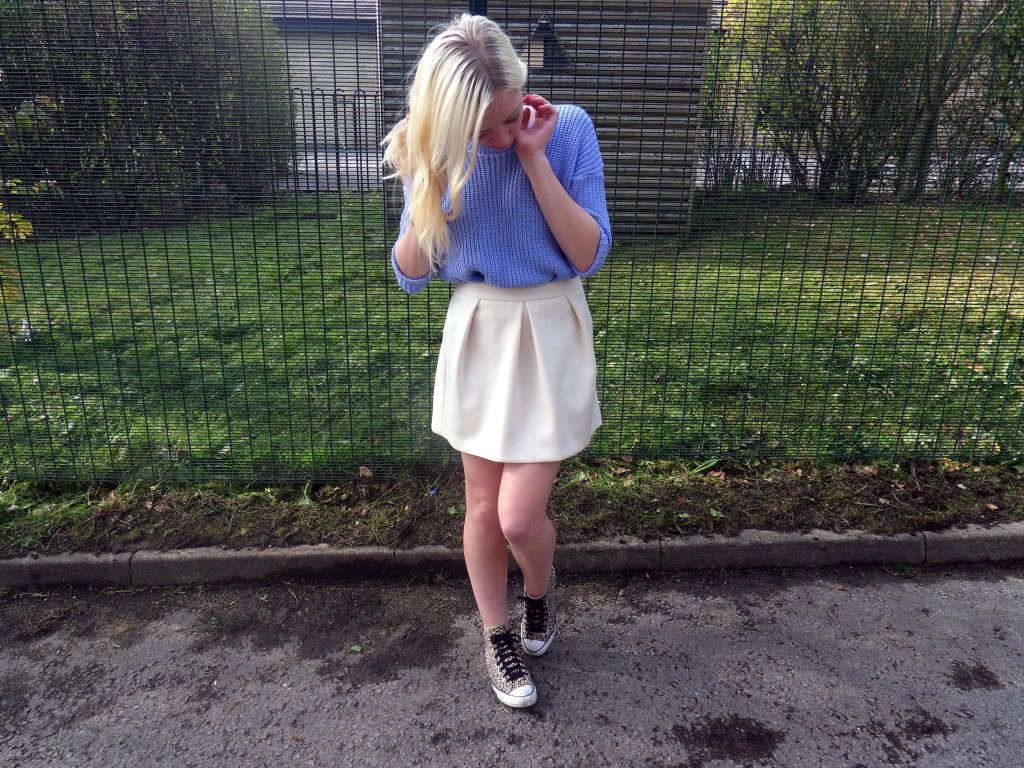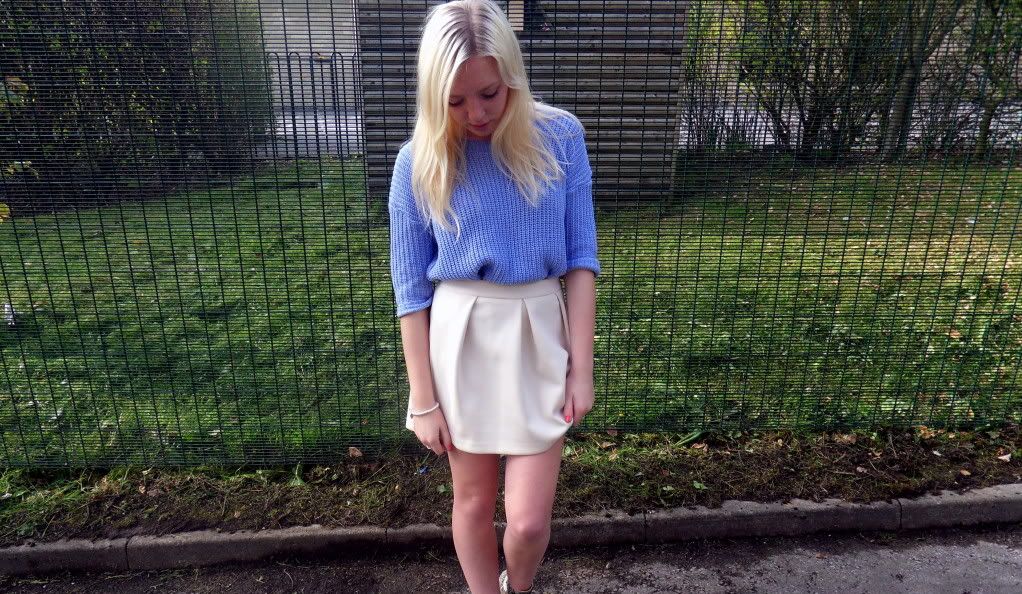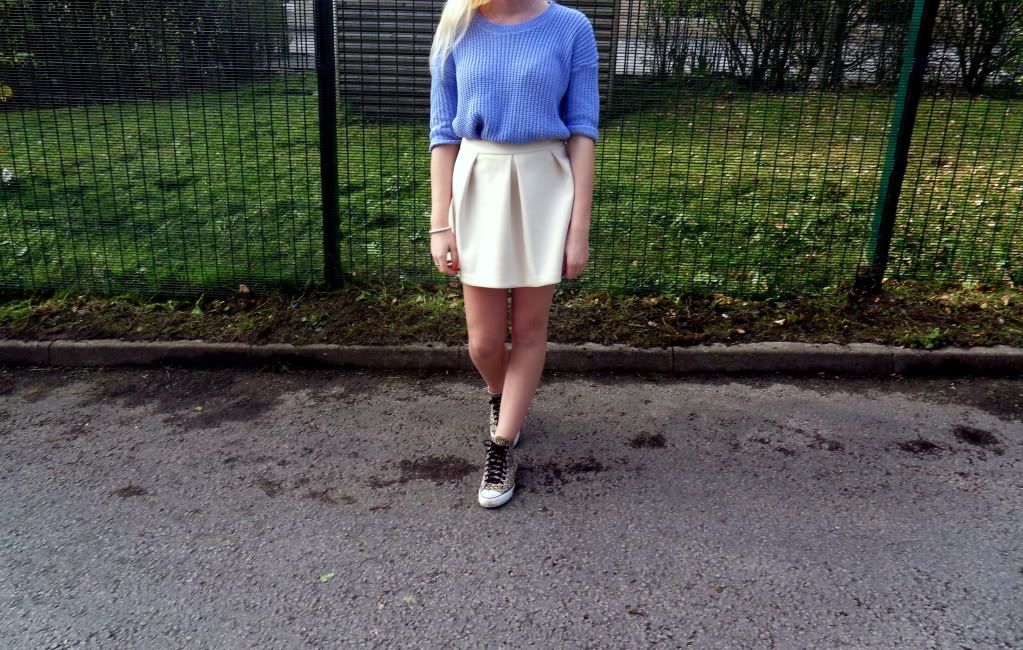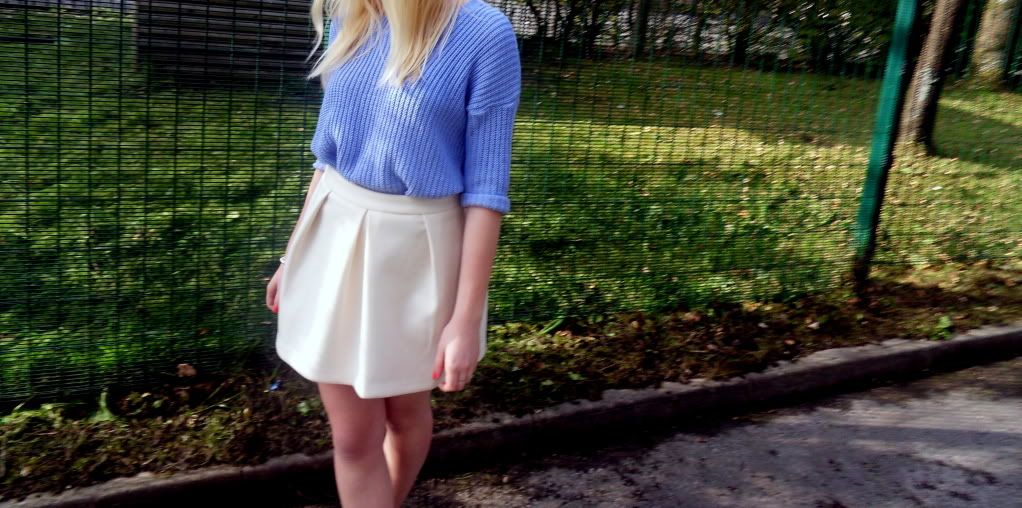 PASTEL BLUE JUMPER: ARK CLOTHING | WHITE SKATER SKIRT: ASOS | SHOES: CONVERSE via OFFICE
I have been wanting to pair these two items together ever since I purchased the skirt last week but haven't really had the chance, but since the sun was slightly shining and it hasn't been as freeze-your-boobies-off-cold as it usually is, I thought today would be the perfect day. I have vowed to step away from bodycon skirts and wear skirts in other shapes which is one reason why I bought this one, I also love the colour. A summer-appropriate jumper is quickly becoming a staple piece in my wadrobe, I think this would look so good with a pair of denim cut-offs or some white skinny jeans.
In other news, I found out yesterday that my mum has booked me in for a tattoo for Saturday, after she read
this post
the other day, so I am really excited for that (the tattoo, not the process of getting one...) as I've been hoping to get one ever since my eighteenth. I'll definitely be putting a picture up on Saturday/Sunday to show you, 'cause you're obviously all as excited as me, yes...?
Another thing I'm looking forward to is the release of Snow White and the Huntsman, it looks like a really good movie, and I've got a bit of a soft spot for Kristen Stewart. And I think Charlize Theron is pretty awesome. Will you be seeing it?
If you're interested in seeing some of the clothes which I am selling, you can check out my eBay
here
.