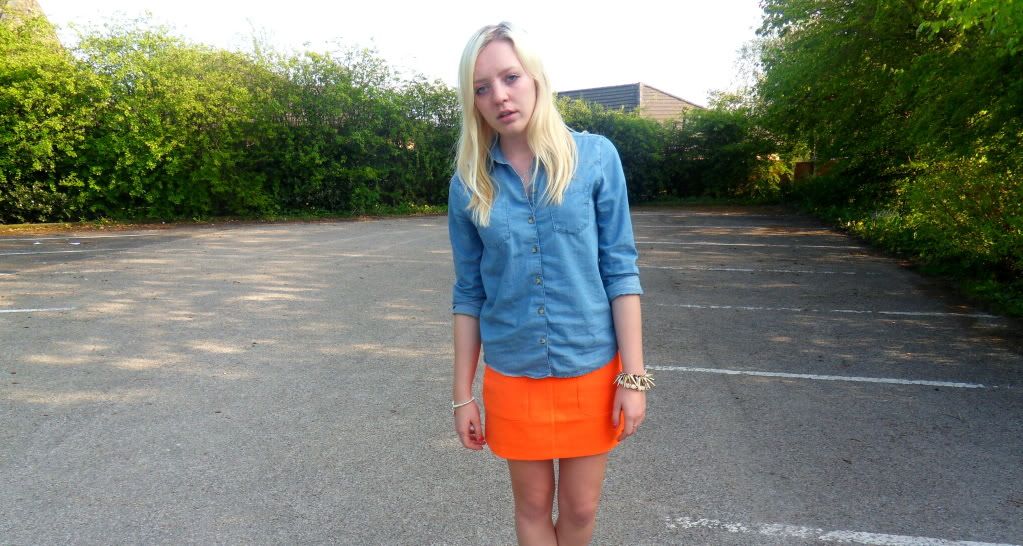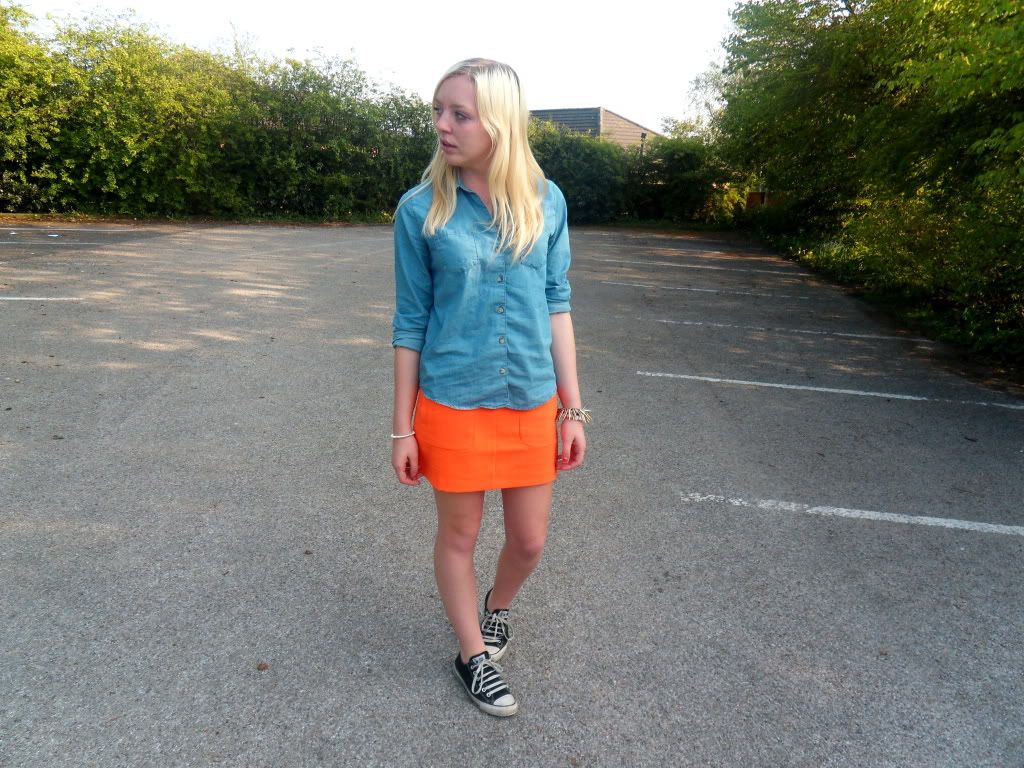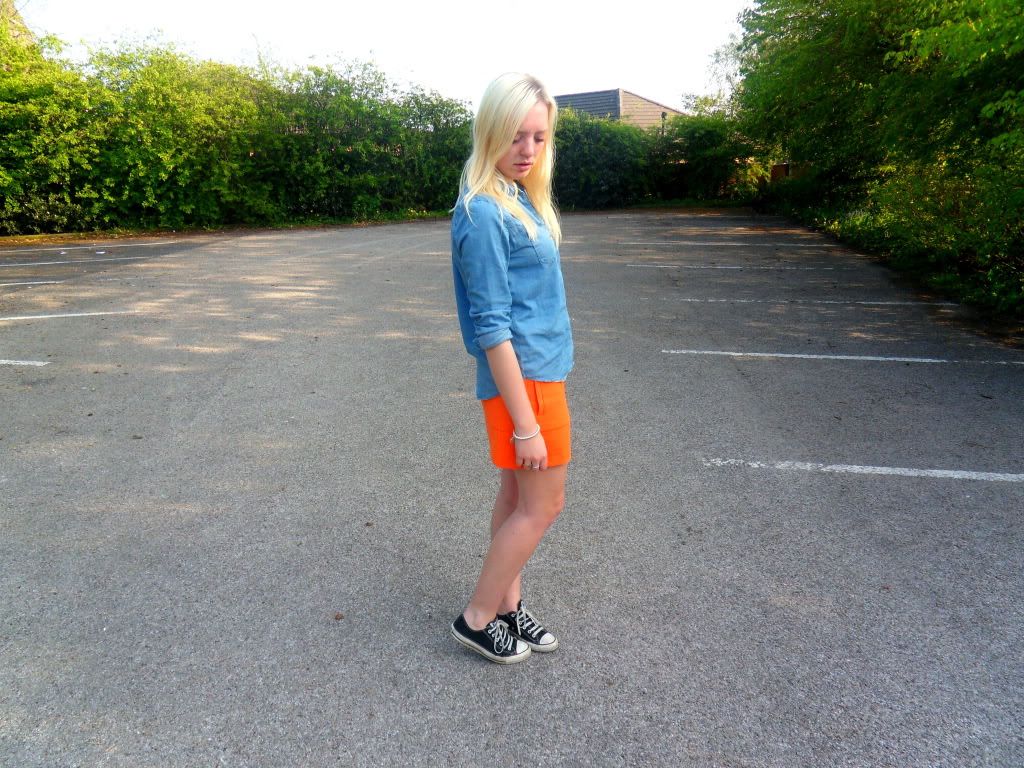 DENIM SHIRT & SPIKE BRACELET & QUESTION MARK RING: TOPSHOP | ORANGE MINI SKIRT: VERO MODA via ASOS | SHOES: CONVERSE
Since I saw the sun shining and the reports of a heat wave this week, this is one of the first outfits which I planned. A bright orange skirt is a great way to make a simple denim shirt that little bit more exciting. This means that the focus of the outfit is of the course the skirt, especially since I also teamed it with my trusty pair of low-top Converse. I think it is one of my favourite buys for this summer (how great would it look with a pair of tanned pins? Which I have a lack of at the moment, but still...) and it makes a very nice change from the usual denim shorts. This is the only orange item I own, but the colour is what makes it different, especially with the minimal shape, and I love that! I refuse to wear it with a pair of tights as it looks far too Halloweenish, so I will definitely be making most of it in the sunshine. Maybe it is a little bit out there, but maybe that's why I'm going to keep wearing it...
I am loving having all of the time off college now as it means I usually have time to blog before a silly time at night, and the sun makes it all that more pleasurable, but I really must get my head down and workworkwork, I only have two exams so maybe I should count myself lucky, but I have never, and probably will never, be one of those people who are naturally clever or gifted at anything except at, er, making myself look nice, so I have to put lots of extra work in. So on that note, am off to college... more tomorrow!