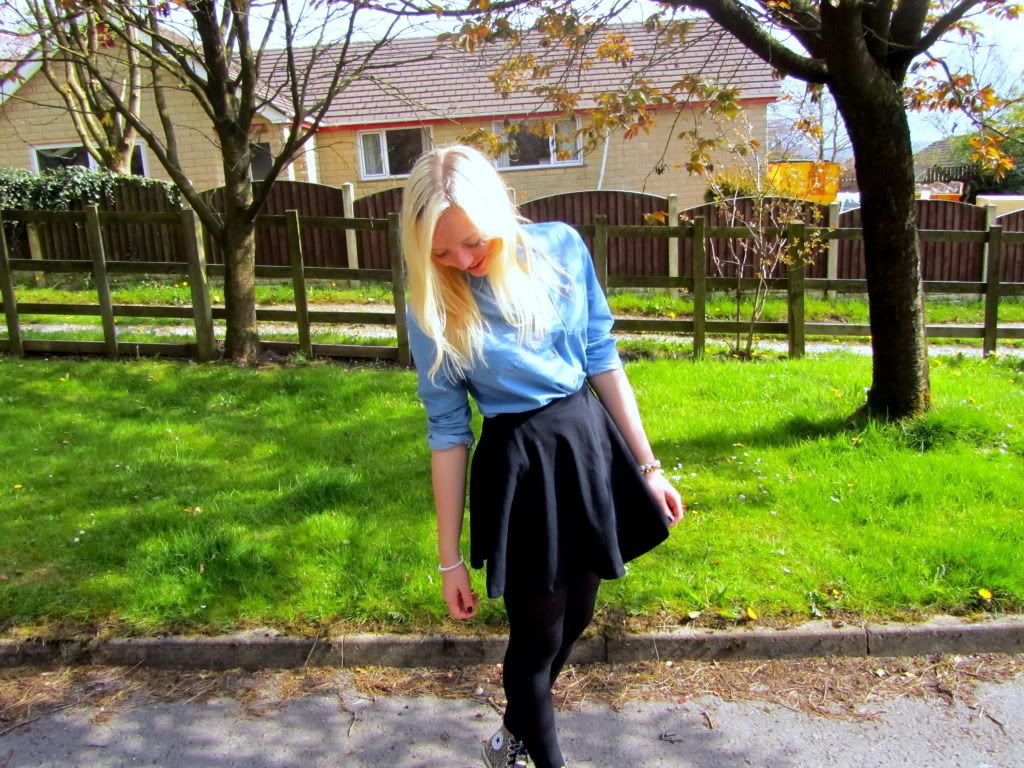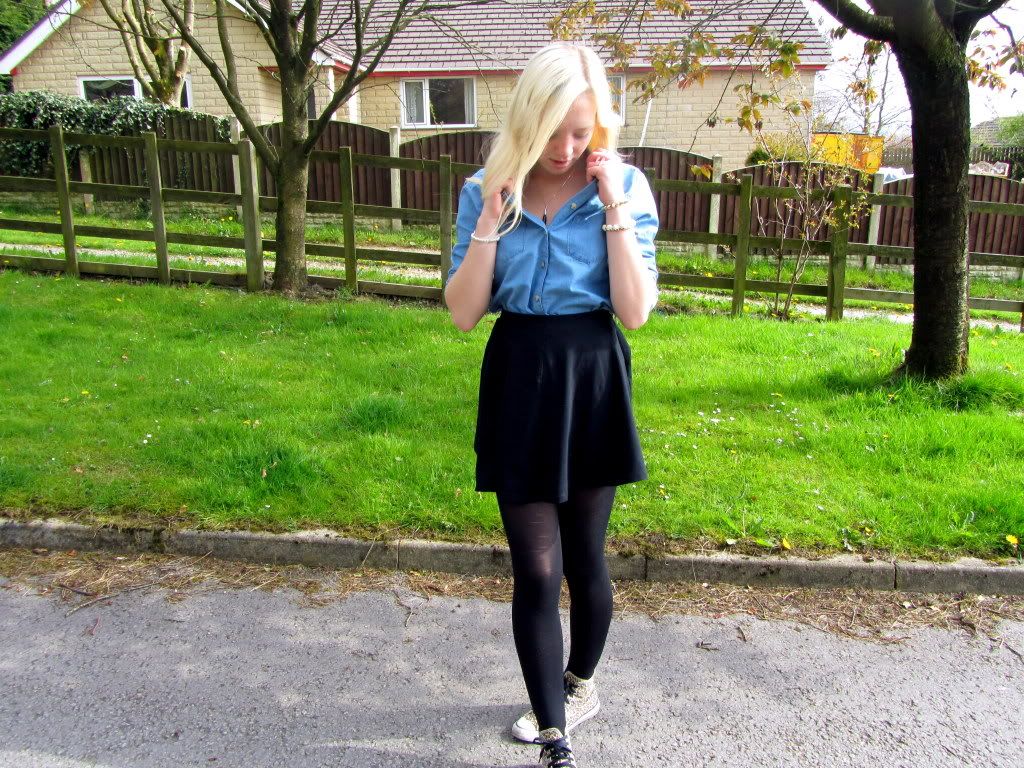 I have been wanting a denim shirt for, er, ever. I think they are definitely one of those pieces which every woman has to have to their wardrobe, they're timeless and can create a variety of outfits. I finally bought mine during my little shopping spree on Saturday, and kept it simple it today with this black jersey skirt, but I don't think it will be long until I am experimenting with the double denim look. Watch this space... I purchased it in a size up because I've made the mistake before of buying a shirt in my size and then ending up with an unflattering gaping hole around the booby area, never a good look really, is it?
On my mini shopping trip I also came away with the famous polka dot Topshop trousers. I've never owned a pair of trousers in my life but if there's anywhere to start then with them is probably the best place. More on them tomorrow...
Am thoroughly enjoying my Monday off so far, although to be honest even if I was in college I would have only had an hour there, it's a hard knock life. However mes examens are in a month, so my life will be full of joyous revision until then, but hopefully my hard work will pay off.
Hopefully.
I hope you all have a nice day off! Except those who don't have one...