WARNING: contains super bright jeans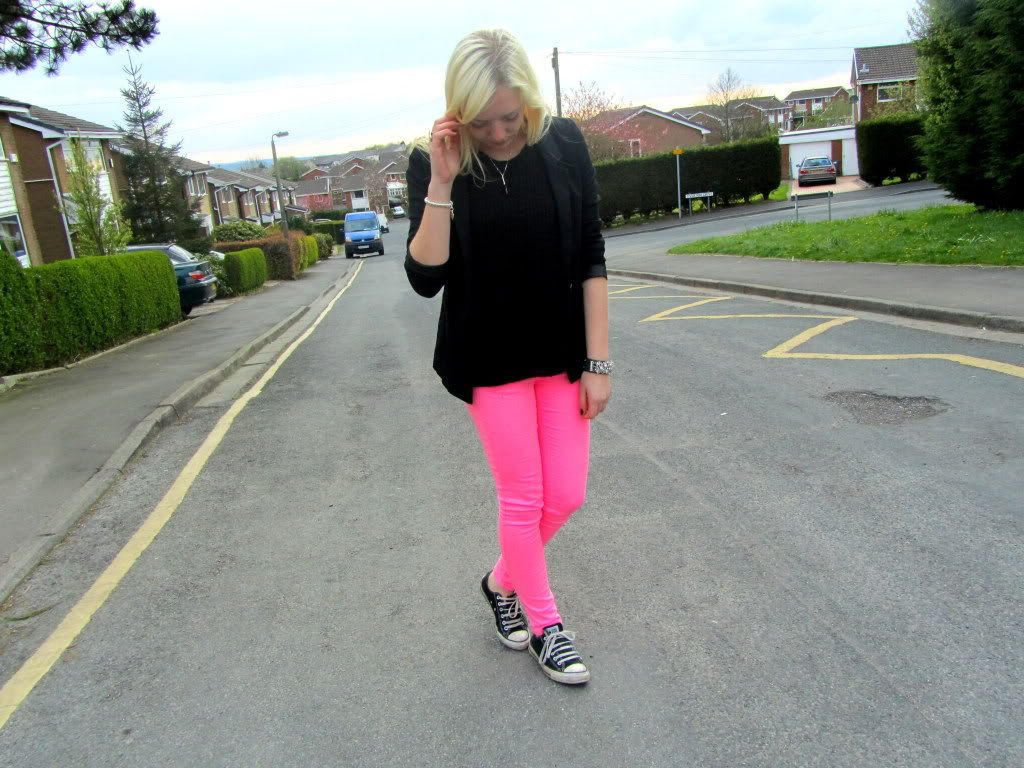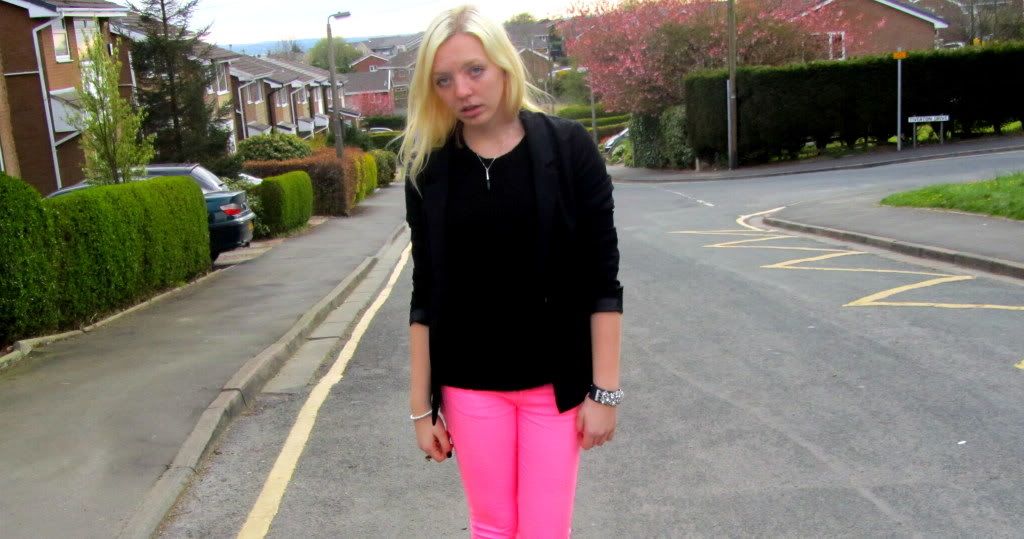 BLACK BLAZER: H&M | BLACK JUMPER: TOPSHOP | NEON PINK SKINNY JEANS: ASOS | MOUSTACHE RING: TOPSHOP | SHOES: CONVERSE
These jeans are cray-cray, you're thinkin' it, I'm sayin' it. It's taken me a good few weeks to build up the courage to take them outside for a walkies. I've never worn anything as bright as these babies before, and I must admit when I purchased them on ASOS several weeks ago, I wasn't expecting them to be so fluorescent. But eventually I just thought whatthehell, teenage ravers of the 90s with their neon tutus and leg warmers would be proud. Nevertheless I teamed them with everything black which I own, just to soften the effect... Fashion, to me, is all about experimenting and stepping outside your comfort zone, which I did with these jeans. I look forward to styling them differently in the future, I think white would work really well with them, too.
The bling-bling bracelet was a gift for my last birthday from my little cousin (obviously has good taste), I think it's from Accessorize but I can't remember, gotta love a statement piece of jewellery though, right?
So, it's bank holiday weekend! I spent the first half yesterday shopping, despite the fact that I had already done some online shopping at two that morning, which means I've gone over this month's budget and won't be able to spend anything for the next couple of months, *slaps wrist*. However I will be blogging with awesome new outfits over the next week, so it ain't all bad.