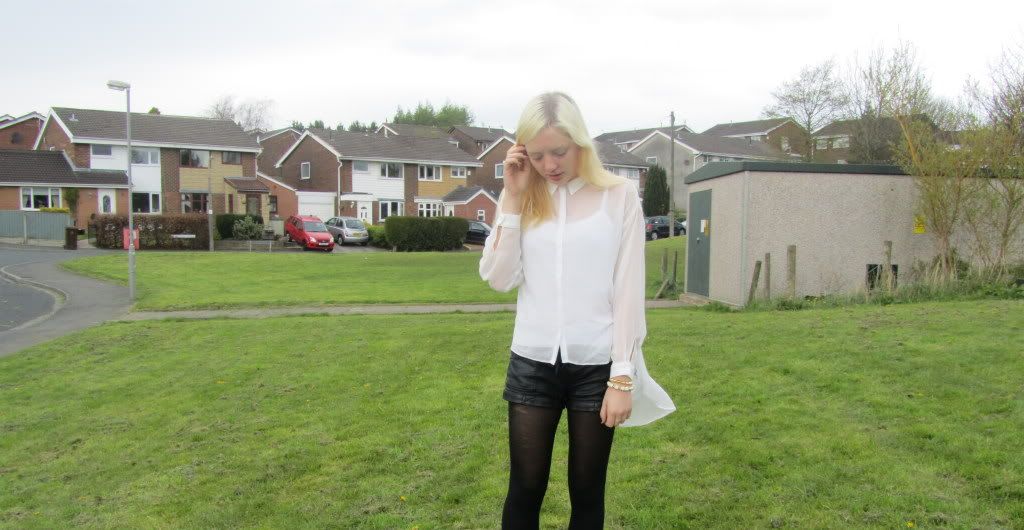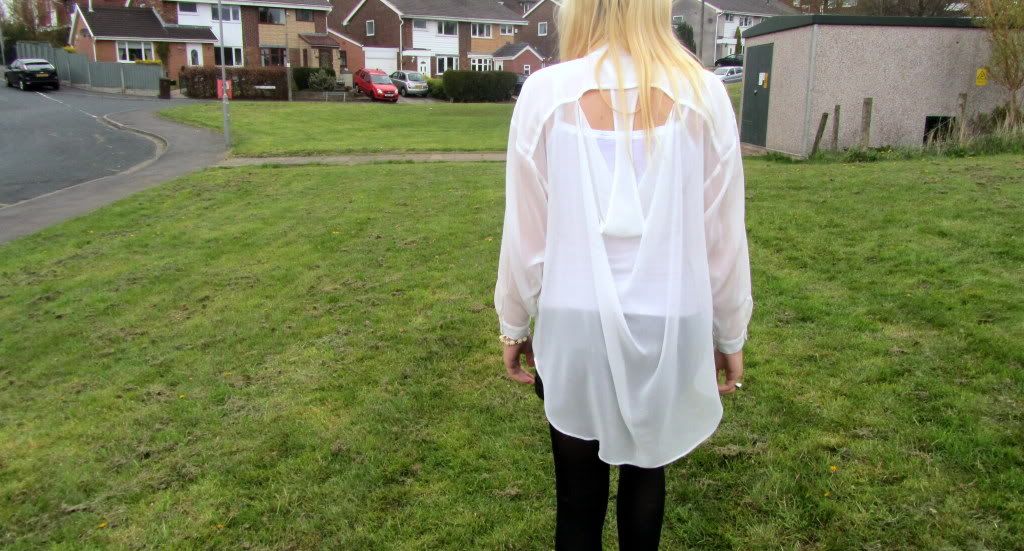 WHITE DIPPED-HEM SHIRT: TOPSHOP | SHORTS: RIVER ISLAND | SHOES: CONVERSE
Ah, I'm a sucker for a dipped-hem this season. It puts a cool spin on what-would-have-been-pretty-simple items, like this shirt for example. I'm not usually too keen on putting a top under sheer clothing (any excuse to show a bit of booby. (I joke.)), but I thought without it the outfit said 'Look at my bra' more than 'look at my awesome new shirt!', so I'm going to buy a black bandeau top to put under it. I think it would look great with some silver collar tips on it, or a necklace under the collar. I do feel a little bit cool when the wind blows the back of the shirt up, like Superman's cape. Except his wasn't white. And he was a superhero. And his cape wasn't a shirt. Etc etc. The cut-out detail on the back of the shirt is lovely too, so that's a bonus!
Am currenltly on a spending ban, like half of the fashion blogging population, because after my shopping spree buying things like
these polkadot trousers
and
this shirt
means I've gone over my budget, it ain't cheap to be a mister fashionista. I also reveived a parcel from ASOS this morning and am currently waiting for another one from Zara, so I should last a while before I have to shop again.
Yeah, who am I kidding...