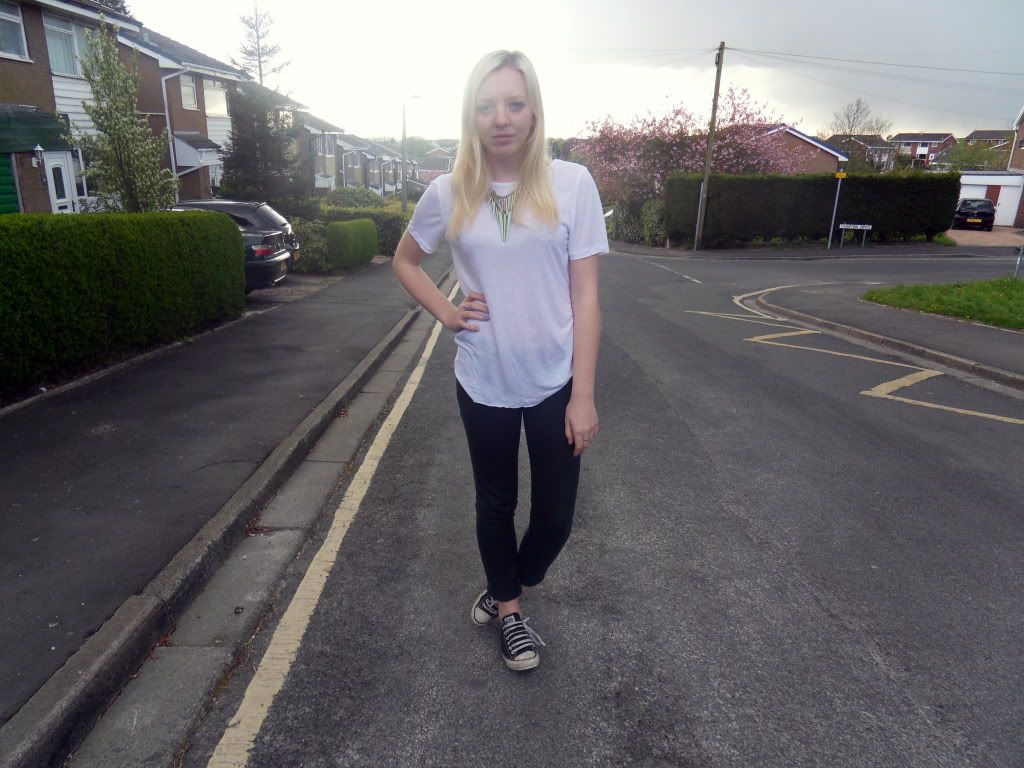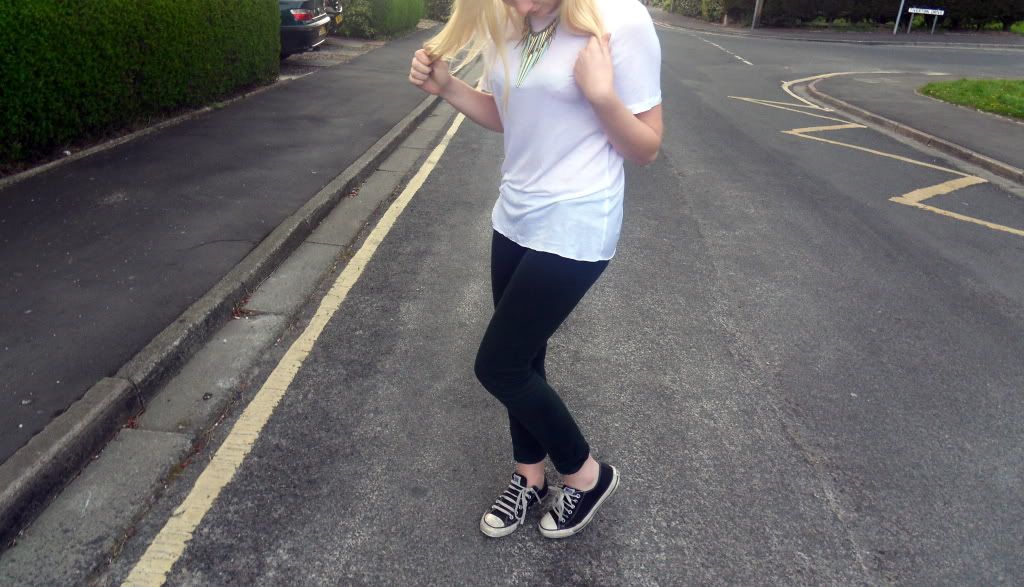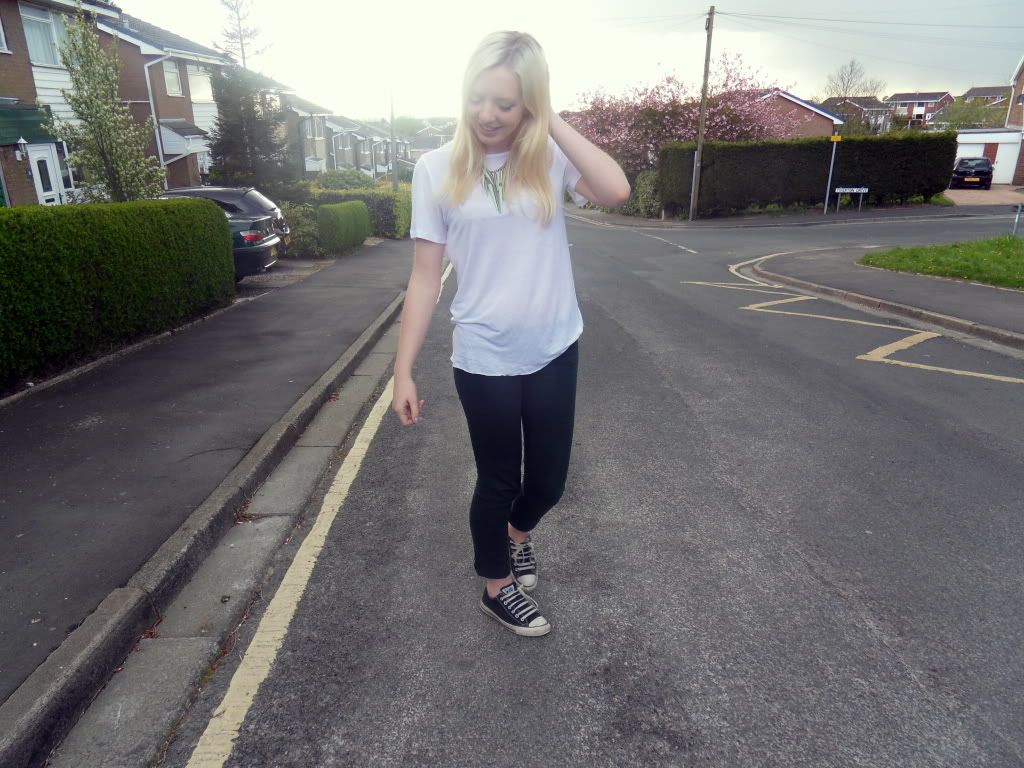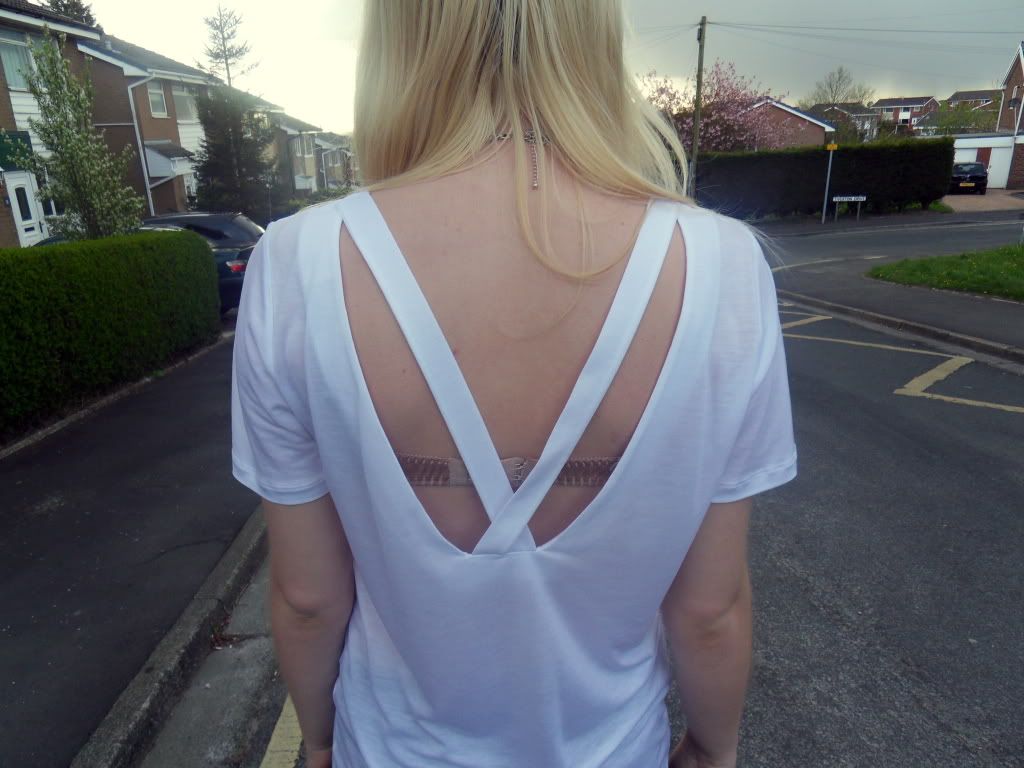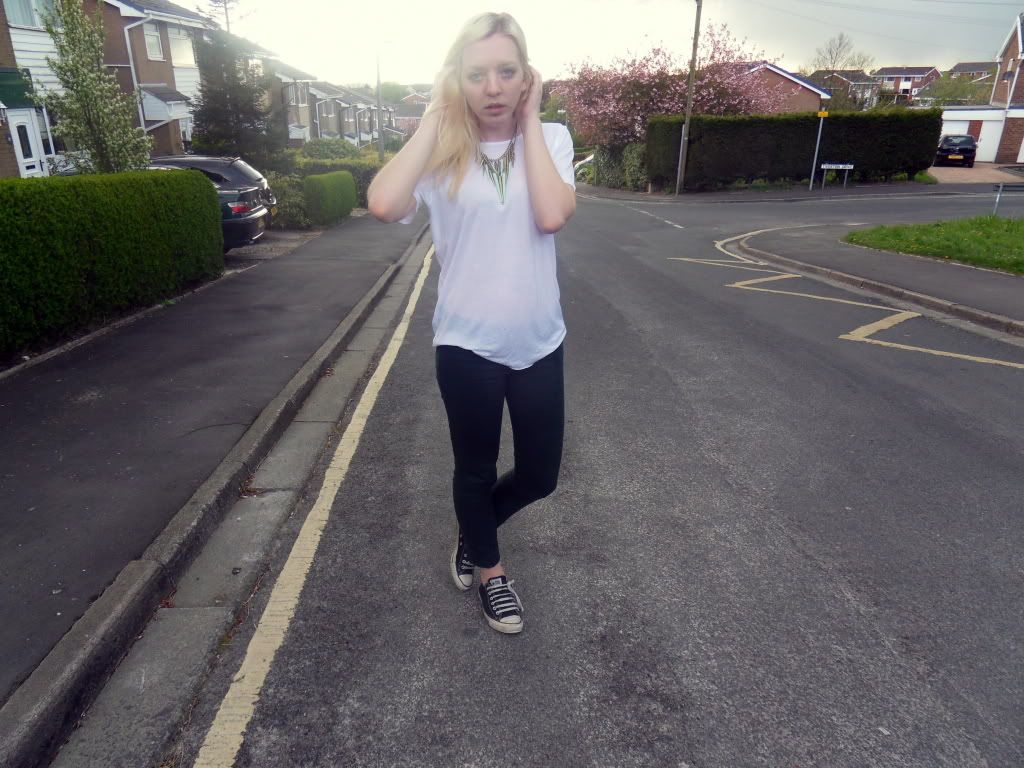 WHITE T-SHIRT WITH CUT-OUT BACK: ZARA | SKINNY JEANS: RIVER ISLAND | SPIKE NECKLACE: TOPSHOP | SHOES: CONVERSE
So this is one of my Zara tops which arrived yesterday. I must say they are both a bit more see through than they looked on the website (that's what you get for online shopping, kids (although I have no local Zara so it's not my fault, really...) but hey ho, there you go. With the right bra it isn't too much of a problem. On the one hand it is just a plain white t-shirt, but I am a sucker for anything which has a bit of a different back, like this cut-out one. I'm not much of a 'basics' girl but when I do want the odd thing Zara really is the place to go, some of their pieces look like they should be more expensive than they actually are, and it's always a nice treat to see something you really like and not get put off once you see the price tag (yes, I am looking at you, Topshop...). It does look a bit plain and simple when you've got your coat on or whatever, but it will be so easy to wear in summer and show off some backage. I've been wanting a tattoo on my back too (not like I can afford it) and after wearing this I'm thinking the top centre of the back would be an ideal place so it's easy to show when I fancy it. It will happen at some point, this tattoo, just maybe not any time soon... I'd love to have it
when
if it starts to get warm enough when I can actually step outside without my huge eskimo coat on.
I have the day off college tomorrow, hip-hip hooray. The Queen is coming to vist little old Burnley as well as have a little tour-thingymajig around my college as part of her Jubilee tour around the country thing, so no one will be let in, or out, from the morning until two o'clock in the
PM
and basically only selected people are allowed to see her, plus there's going to be policemen with guns all over the place, so I think I'll probably stay at home and watch crap on television. I have no problem with the Monarchy or anything like that though, I think a lot of people complain about it simply so they can have something to complain about.
Bor-ing.
I know Prince Charles' charity does quite a lot of work here though, and he has said that he supports our football team. That makes us practically famous, right? Er, maybe not.