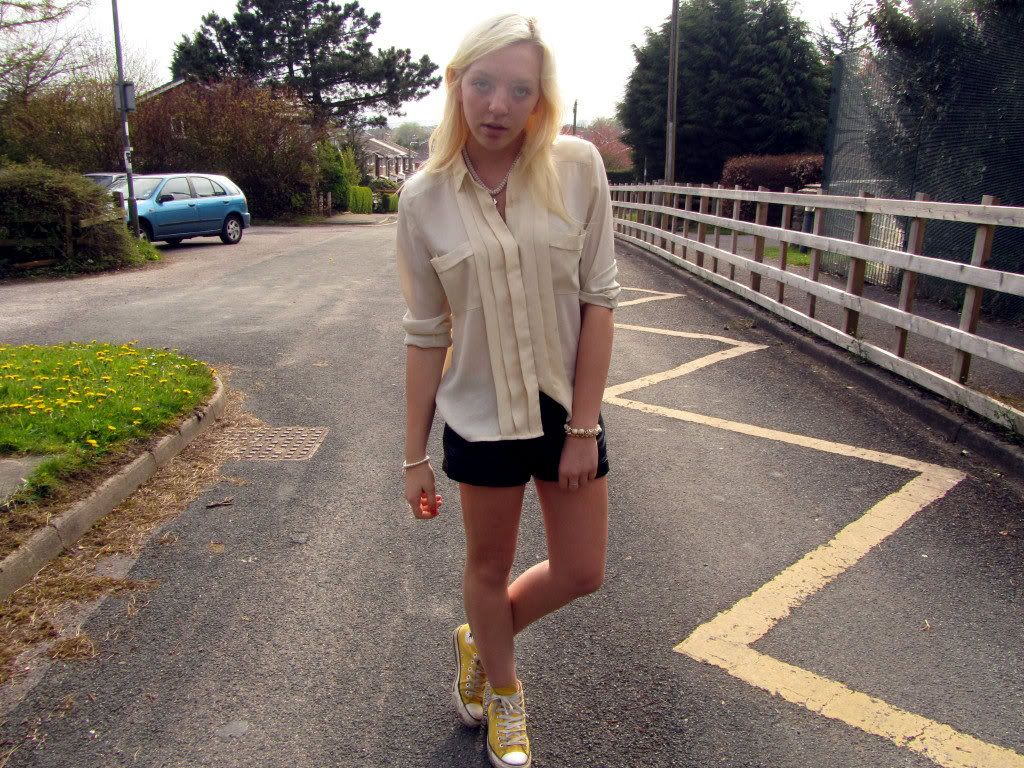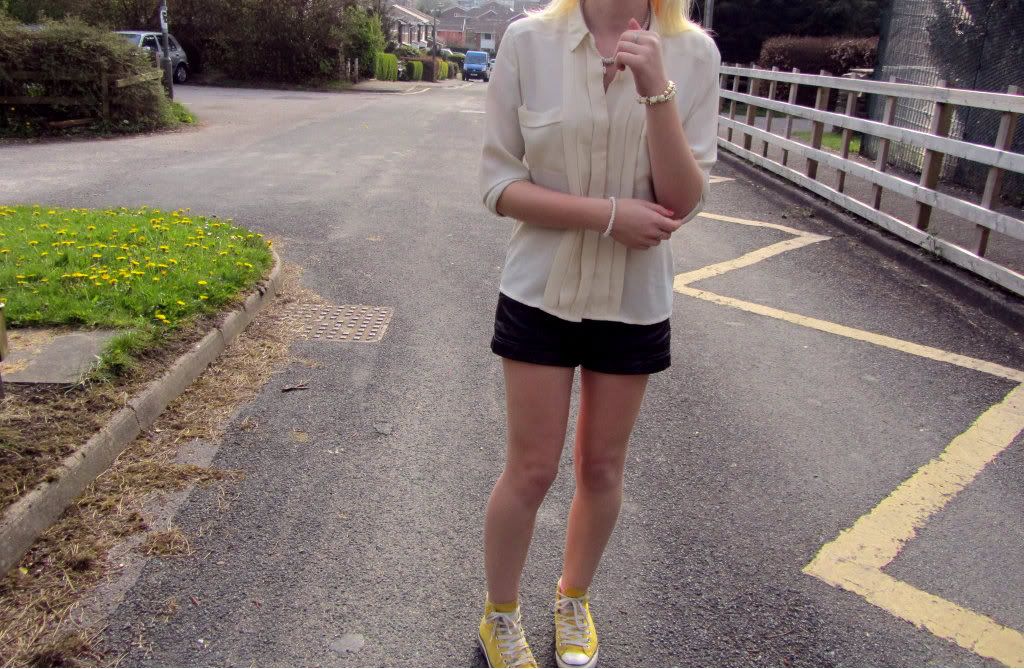 WHITE SHIRT: ASOS | SHORTS: RIVER ISLAND | JEWELLERY: TOPSHOP | SHOES: CONVERSE
Late night blog post tonight as I am having laptop problems (as in, it won't turn on... and thensome), so am having to steal my brother's to write this. I'm feeding my internet addiction with my boyfriend's laptop as well as the laptops at college. Am probably going to have to purchase a new one, which means I might have to delay that online shopping trip I was planning, dun dun dunnnnn.
I made a compromise with the weather with this outfit. If it was actually as warm as it looks then I shouldn't have been wearing pleather shorts, really. But alas, it was not. So the winter-associated material matched the temperature pretty well, actually. And apparently it's meant to get even worse. WHAT is dat about? I did try to brighten up the what-would-have-been-monochromatic(?) outfit with my sunny yellow Converse though, which I haven't worn in a while as I don't really like them with black tights. Frowny face.
As I was doing my usual thing this morning and scrolling through my Twitter, I discovered that the amazing Anna Dello Russo has collaborated with H&M to make an 'over the top' jewellery collection. Now I'm not usually a sucker for H&M collaborations, but ADR is my number one fashion icon, so I can't wait to see the collection. And if the few sneaky peaks which have seen are anything to go by, I think it's going to be an exciting one. It doesn't launch until October 4th this year, around fashion month time, but maybe that's just enough time for me to save up for it...