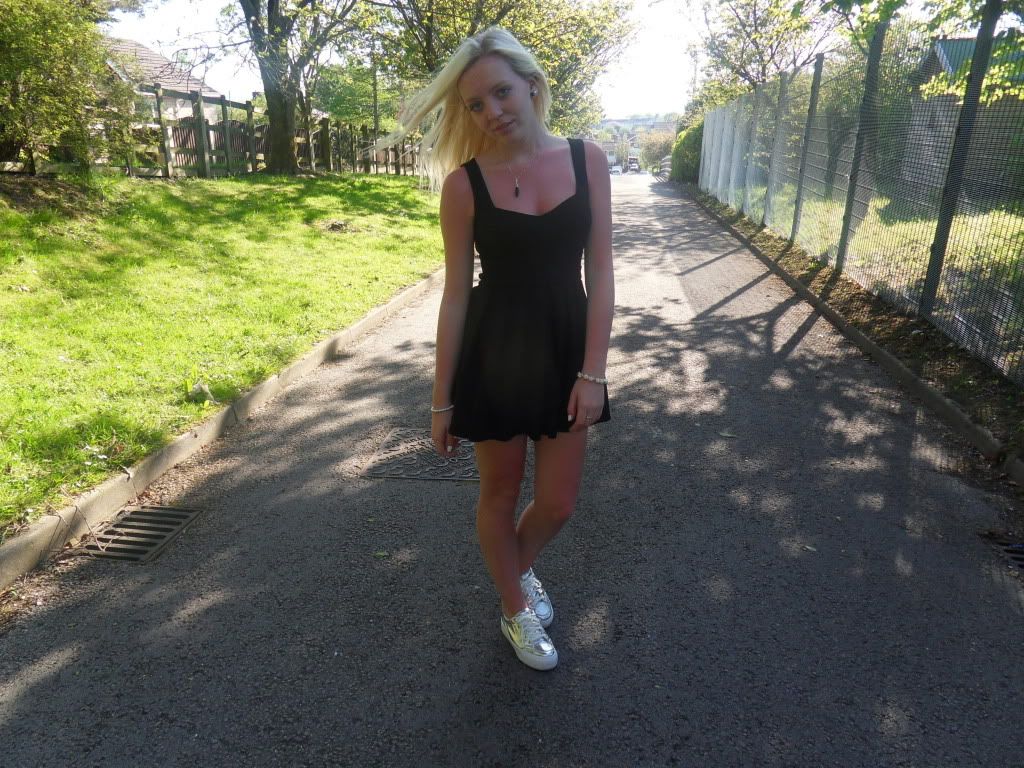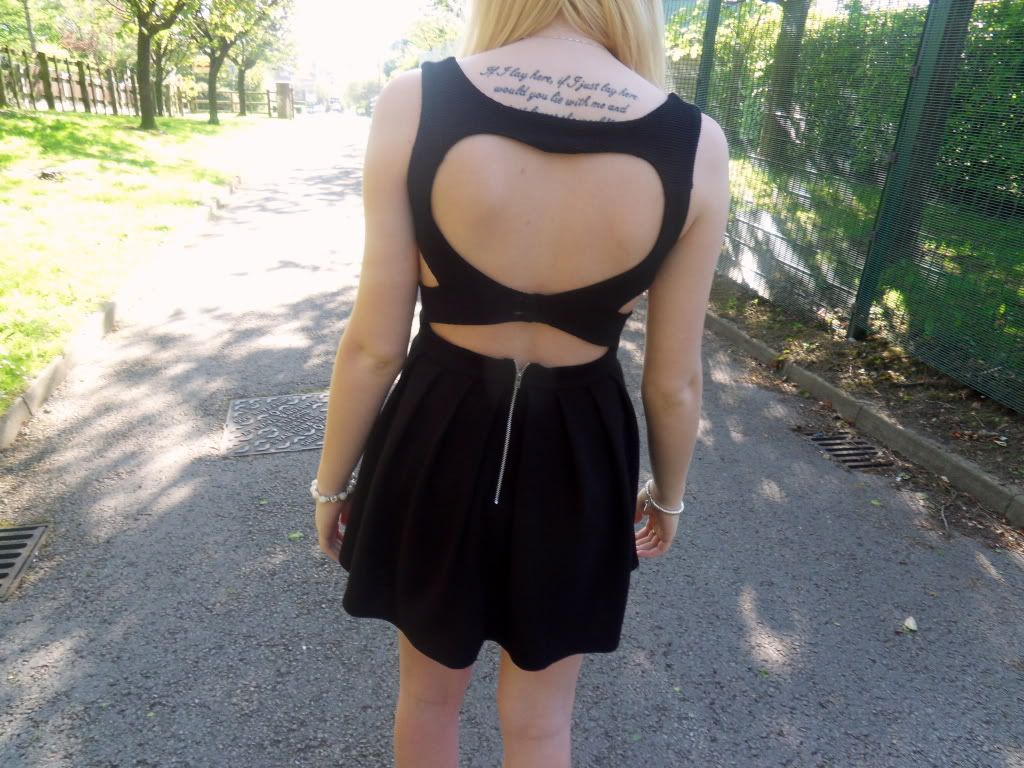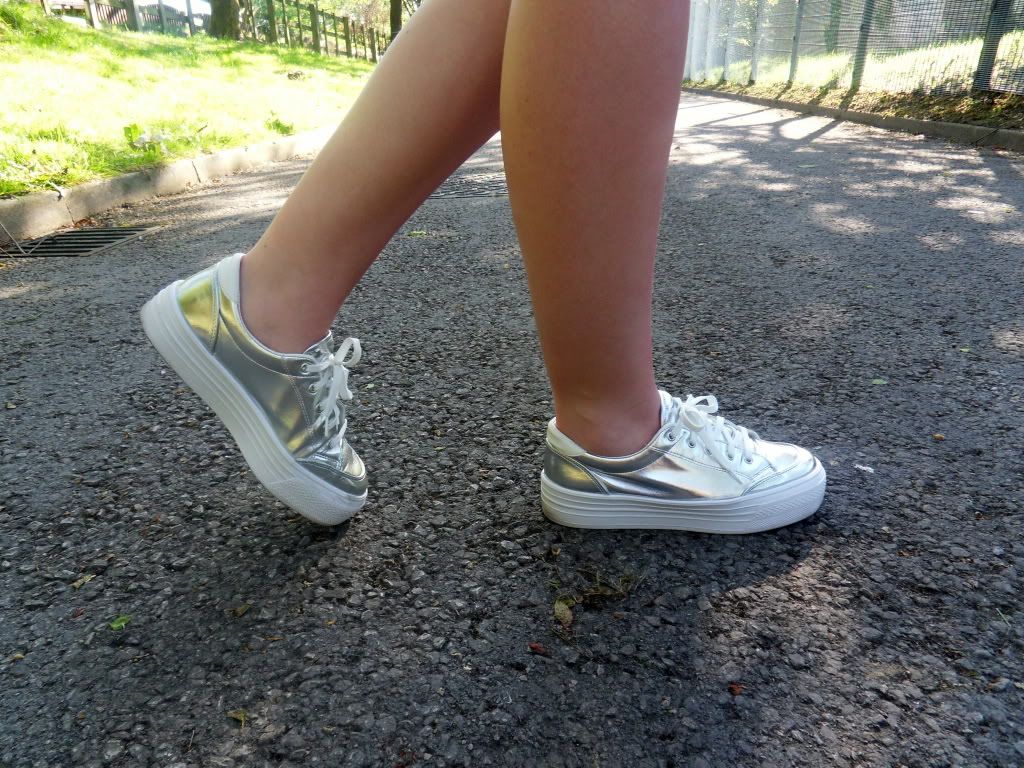 LITTLE BLACK DRESS & SKULL BRACELET: TOPSHOP | SILVER METALLIC FLATFORMS: ASOS
Please do excuse the ridiculous sunburn, this is the result of sitting outside in the sunshine for an hour (so sue me) and after a bit I started to think 'LEGS, WHY YOU NOT TANNED?' so I went inside and HOLEYGUACAMOLE I was a lobster. It's about the outfit, people! Not my pink bits (although I couldn't resist posting the last picture...).
This dress is something which I haven't worn before as I pinched it out of my mum's wardrobe, I think the shape is really flattering and I love cut-out detail on the back of it. For the majority of the day, though, I did wear an unbuttoned denim shirt over the top to protect myself from spontaneously combusting. To make the blackness of the dress a bit more summery, though, I added some multi-coloured nails and these oh-my-god-get-on-my-feet-NOW flatforms from ASOS. I already bought a pair of them in winter (except they were velvet and dark purple) so I knew I'd love them. I spotted some high school boys laughing at them in the bus station, oh, HOW I WISH THEY APPROVED OF MY SHOES. I know they're really awesome and I cannot stop looking at them. I may have temporarily blinded one or two people when the sun reflected off them, but I'm sure if they put themselves in my shoes (hahaha) they'd understand.
On a separate note, I've started reading One Day (a book is necessary in order to enjoy the sunshine, right?) which I wanted to read before the film came out, so I haven't seen it yet. Have you read it? I can't wait until it's the summer holiday and I'll have the time to ready a silly amount of books.