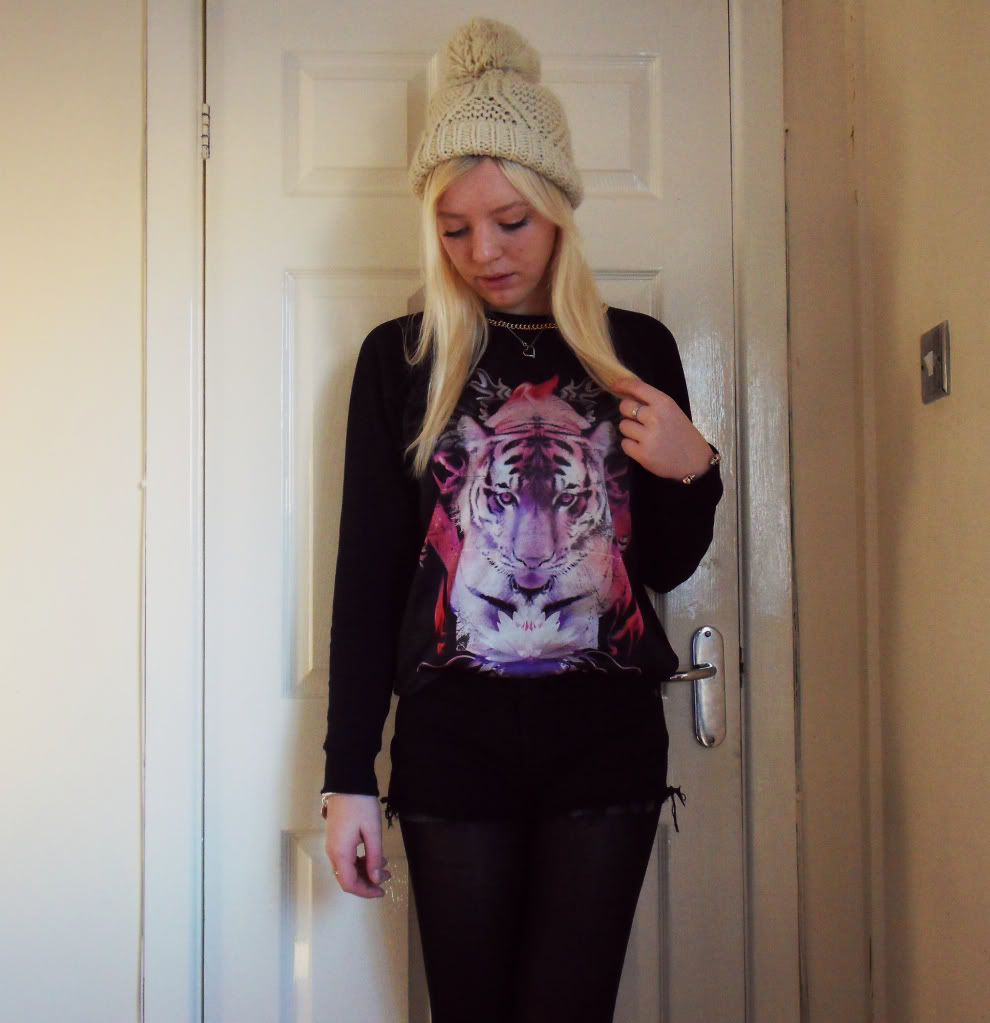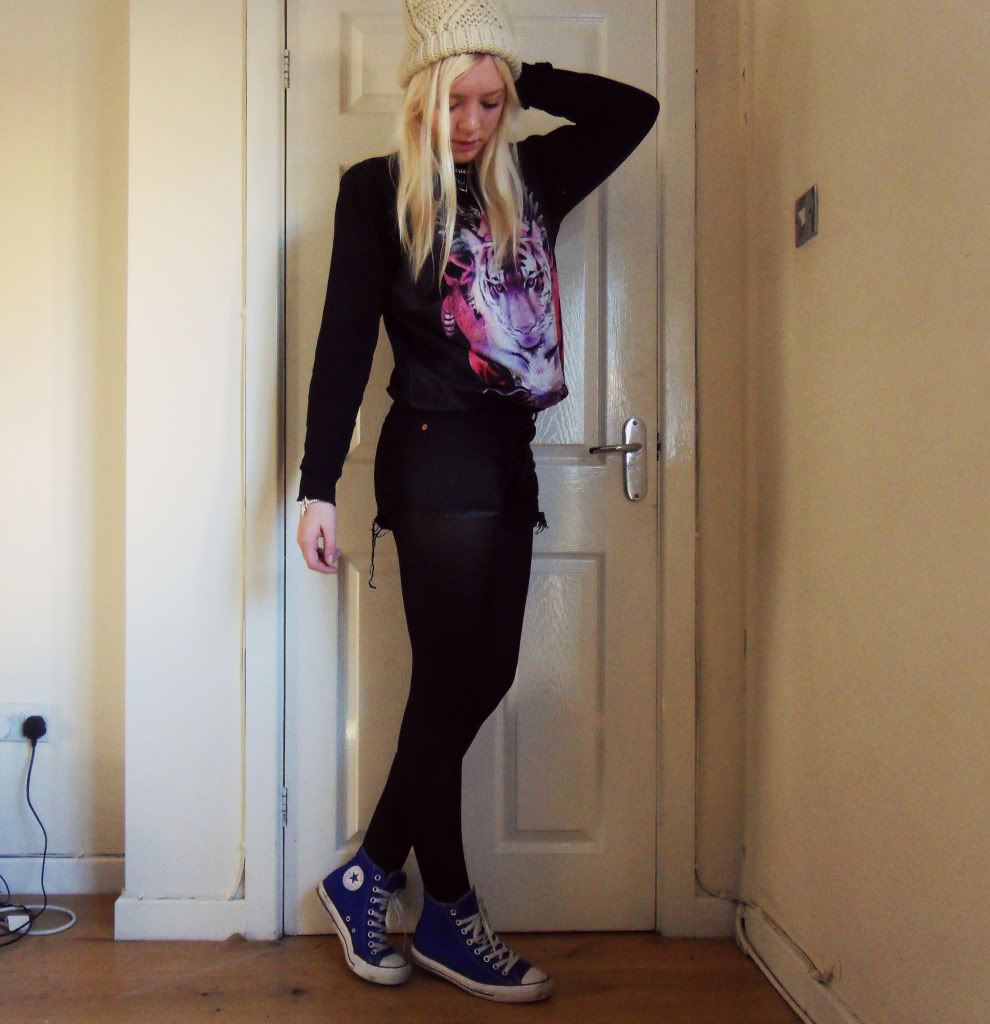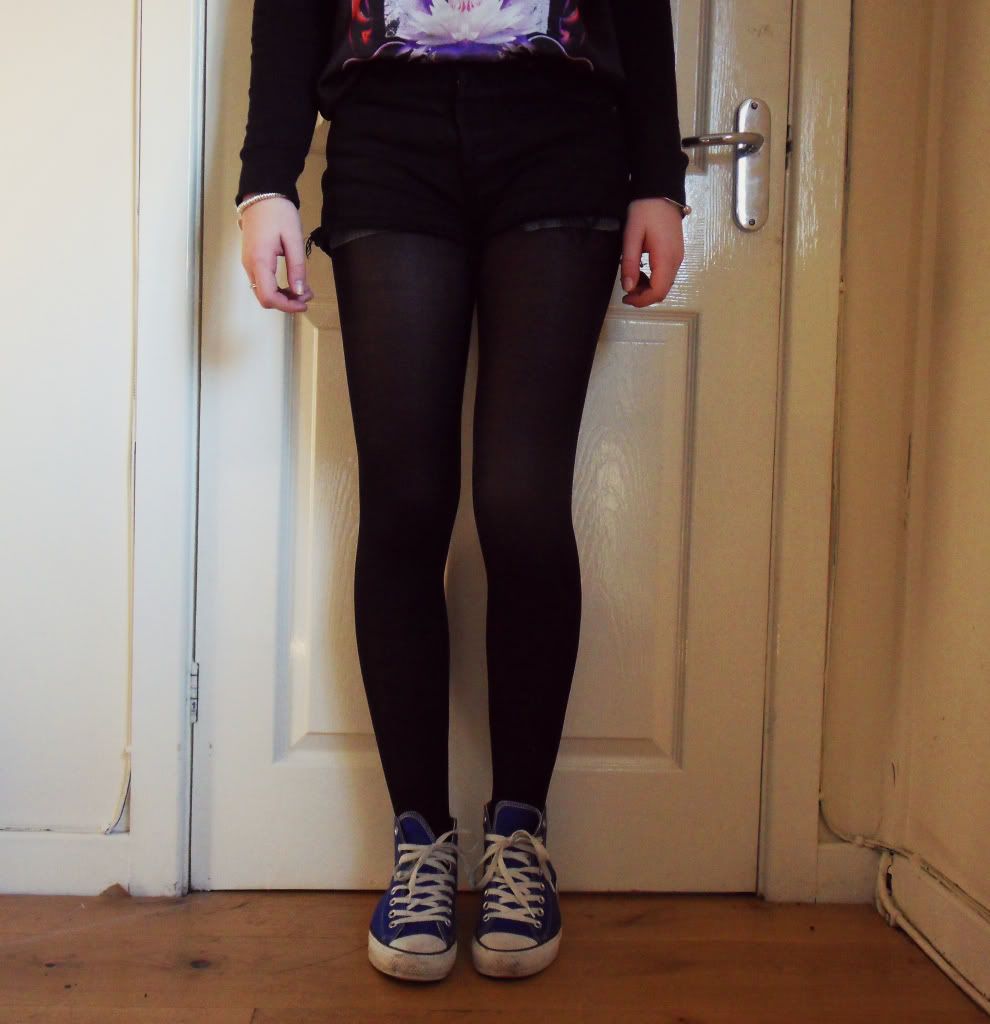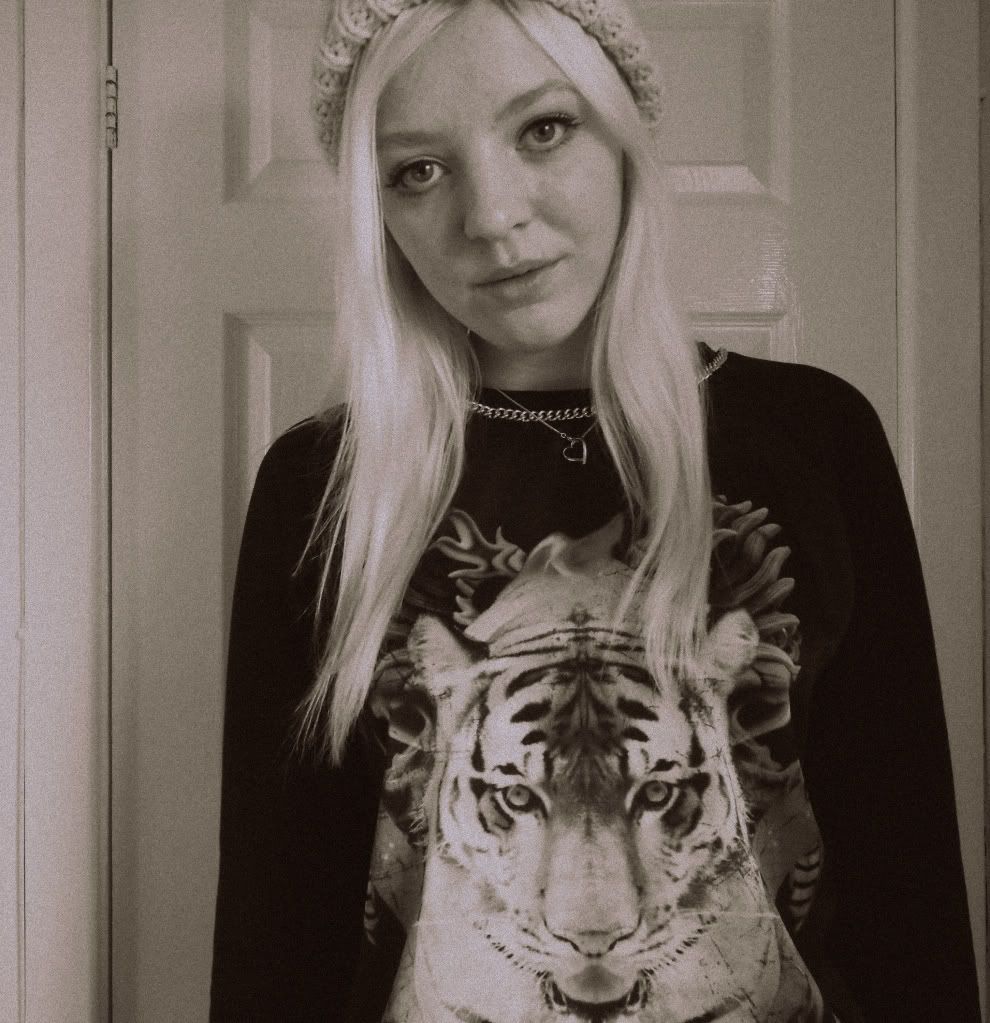 I adore this sweater, the colours the so lovely. And, d'uh, it's a tiger, therefore it's awesome. I really like how it looks with the cream hat, the colours go well together but mainly because the casual feel of it contrasts with the silk top. It's such a unique piece and one of my best finds, in my opinion, and it would look great worn in so many different ways. Another good thing about it is the little chain attached to the neck, so you can just throw it on and go rather than umming and ahhing over which necklace you should wear with it.
I was very lucky to recieve these shorts a few months back. Ark contacted me and offered me to pick a couple of things from their Hearts & Bows range (which is my favourite) and these shorts had been on my wishlist for quite some time. These are the first and only product I own by Levi's as I thought they were too expensive for my budget, but these are completely affordable at under twenty seven pounds, am I the only one who thinks that's a really good price? For me the distressed and frayed effect is a must when it comes to buying denim shorts, as well as them being high-waisted. Much more flattering and easy to wear, don't you think? I'm not a sucker for vintage, really, but I do like how these are one-offs, to some extent.
Hope you all had a nice weekend, I have! I went to watch 'Skyfall' yesterday with my brother and my dad. It really is a good film, I haven't seen many Bonds, and if I have I can't really remember them, but I'm convinced that Daniel Craig is the best Bond ever. Although Sean Connery's accent will always be unbeatable. Have you seen it yet? What did you think? I compared the end to Home Alone, but my brother and dad quickly disagreed...
I went out to breakfast this morning to this cute little cottage thing in the middle of nowhere, beans on toast, yummm. I'm now chilling watching 'The King's Speech' with my mum before going back to Manchester this afternoon, and then back to uni tomorrow morning.