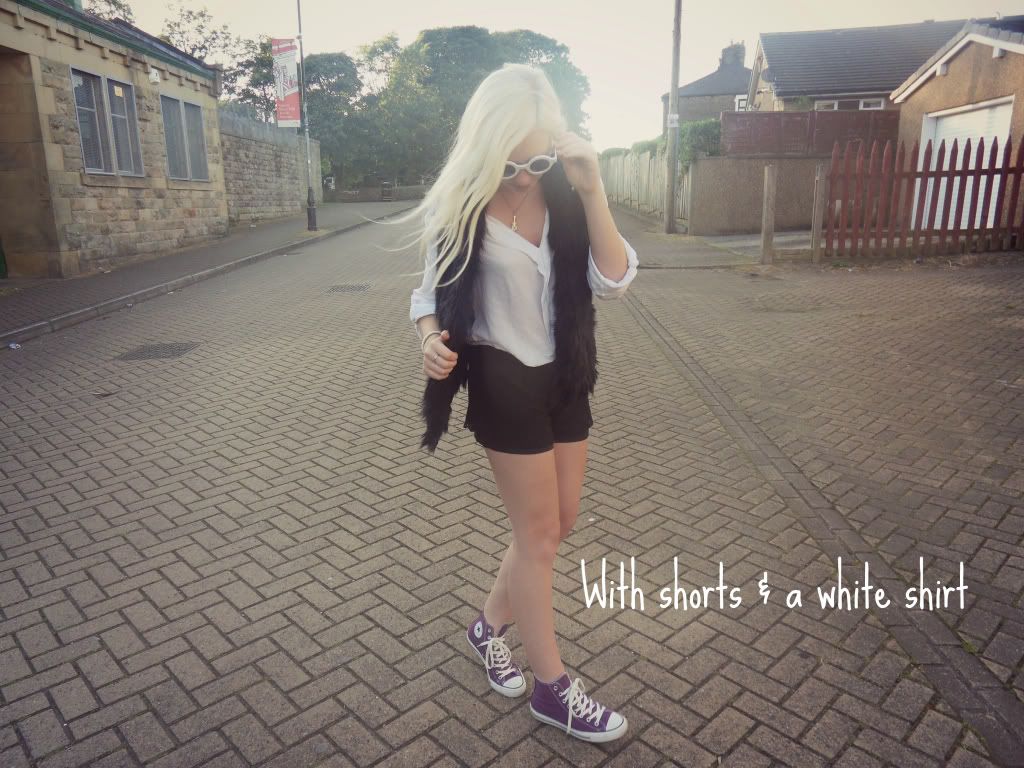 ... Over a shirt with jeans:
this is probably the easiest look to recreate and perfect for a day spent doing nearly nothing except maybe running a few errands. The faux fur subtly increases the luxe factor of the whole look, and probably makes it look like you've put a bit more effort into the outfit than you actually have. Bonus.
...
With shorts & a white shirt:
I wore this in summer this year, showing you that, yes, faux fur
can
be worked into your wadrobe, whatever the season. I teamed it with a lightweight shirt and a pair of lace shorts. Oh, and some sunglasses, of course.
...
Over a dress:
this look is perfect for this season, especially now it's getting close to Christmas. The faux fur and the snug accessories make an ideal combination.