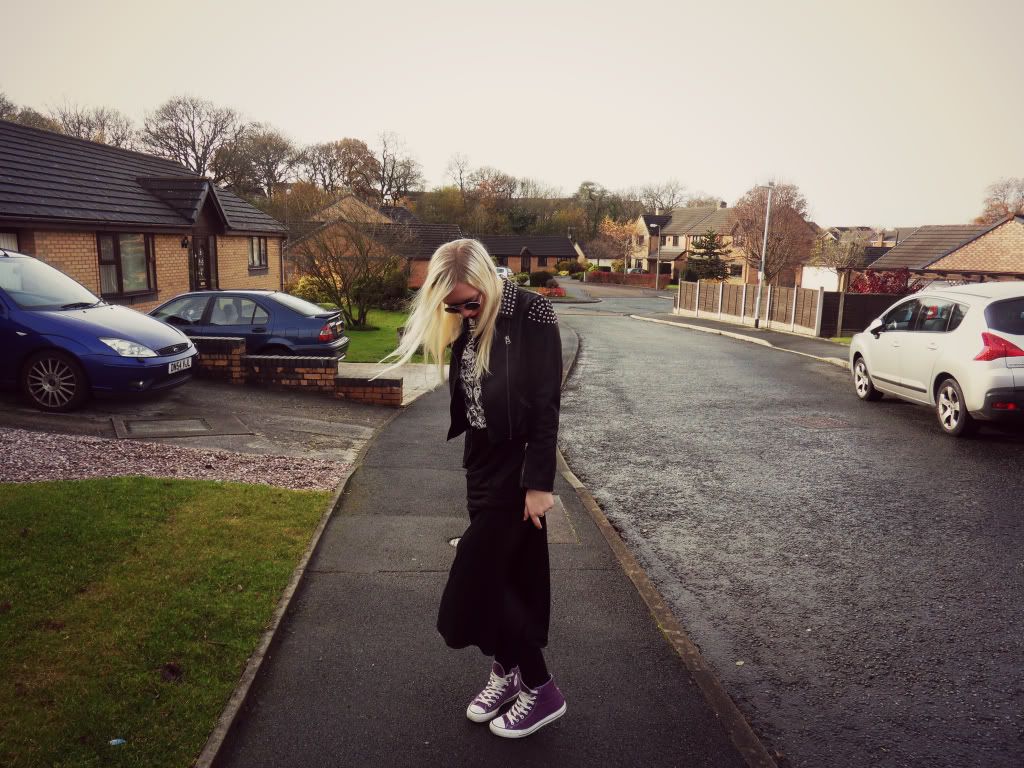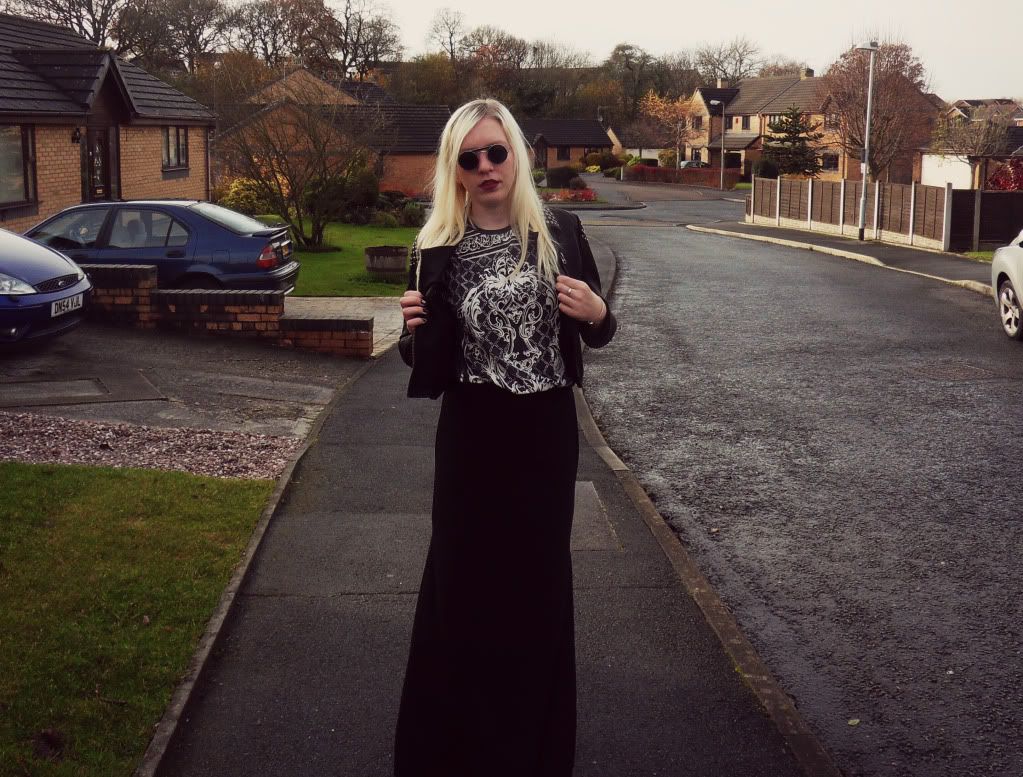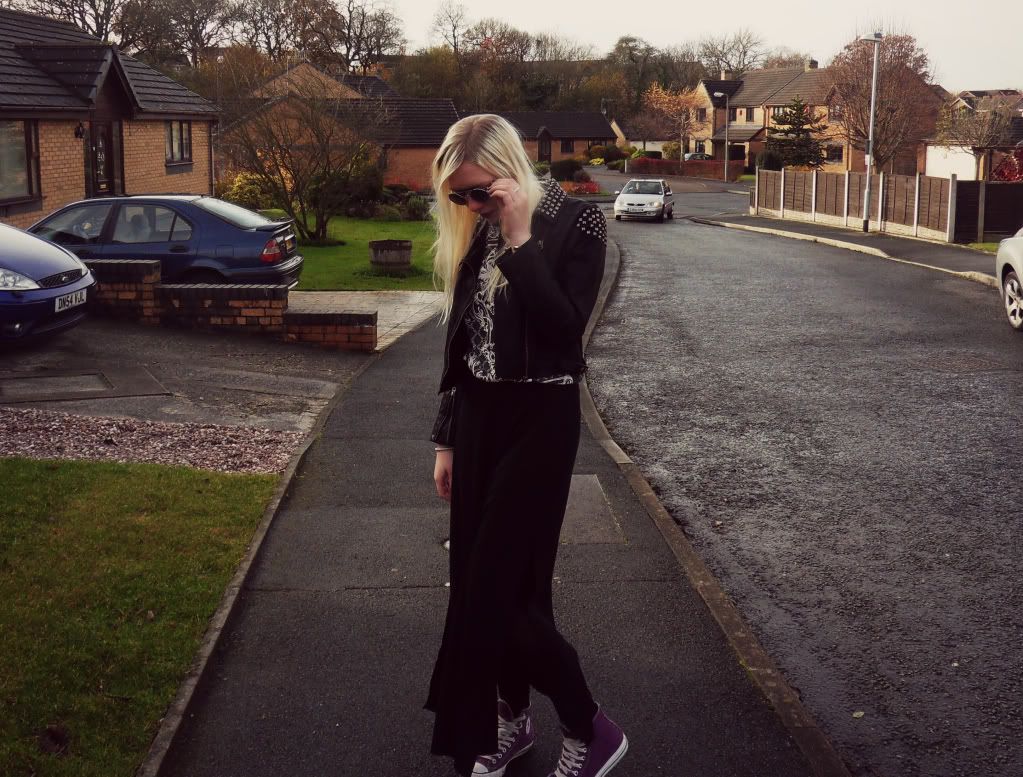 I showed you this tee yesterday which I bought in the twenty five percent discount on ASOS a few days ago, and the other thing which I used it for is this skirt. Also a bargain at the same price of £13.50. I have been looking for a maxi skirt for ages, and after the one I liked in Zara selling out, I started my search again and finally settled on this one. It's not as high-waisted as I would have liked it to be so I can't say that I've finished seeking for the perfect one, but it was so cheap that I can't really complain. I do like the split on each side, too. I think that this makes the skirt versatile as you can also adapt it to work in your spring/summer wardrobe too. Today I decided to amp up the rockstar look and pair it with this grey tee, a studded leather jacket (standard) and these round sunglasses, which were an impulse buy when I saw them on the rack for a whole two pounds.
I kept jewellery to a minimum, as in I didn't really wear any, to give off the impression that I had simply just thrown this outfit on. It's so effortless, dahling. I can't get enough of this berry coloured lipstick from Topshop, if you buy any make-up this season, I suggest a lipstick of a similar colour. I didn't even wear lippie a few months ago but since purchasing this one I am a convert. Looks great with an all-black ensemble and is the perfect way to glam up any look.
I've had a longish day at uni and now I just feel hungry and ready to chill, so will be making a ridiculously massive portion of pasta once I've finished writing this, drooool.
I bought the new Rihanna album today on my lunch break, I've listened through it once so I don't really know any of the songs yet. I was hoping to have listened to it numerous times by now but I can't figure out how to get the songs from my CD on to my MP3, it's not as simple as I thought it would be... D'oh. You might know she's touring next year so I'm hoping to get some tickets which are on sale tomorrow. And I'm not jealous of anyone who's seeing her tonight, not jealous at all...
Happy Monday!