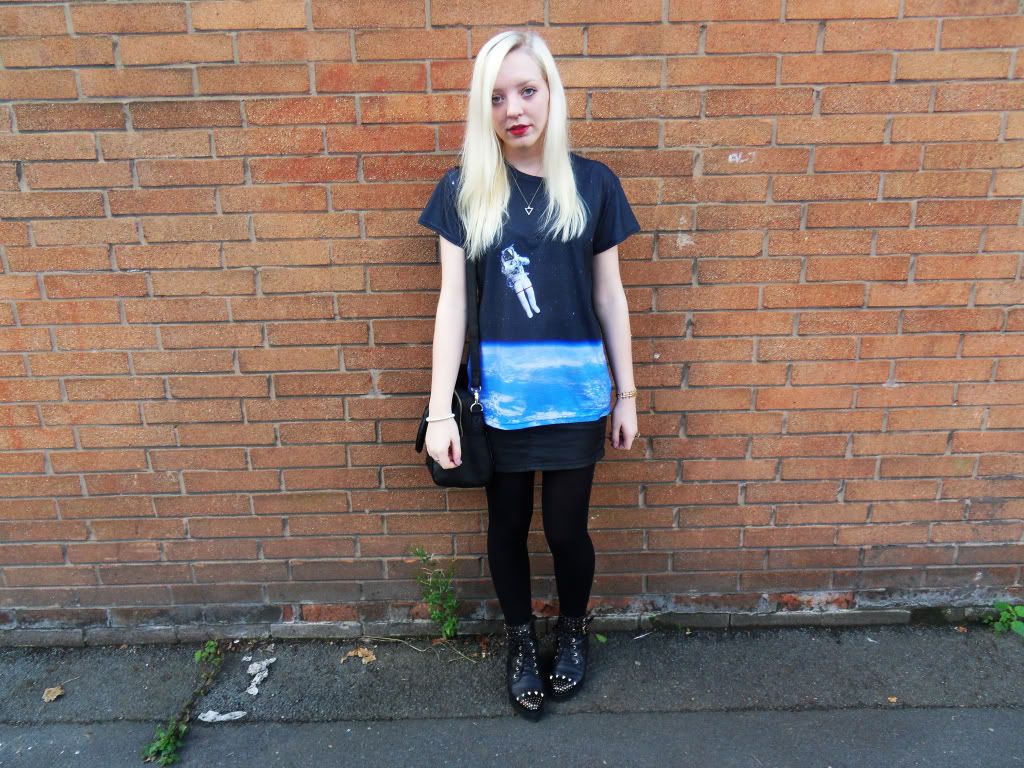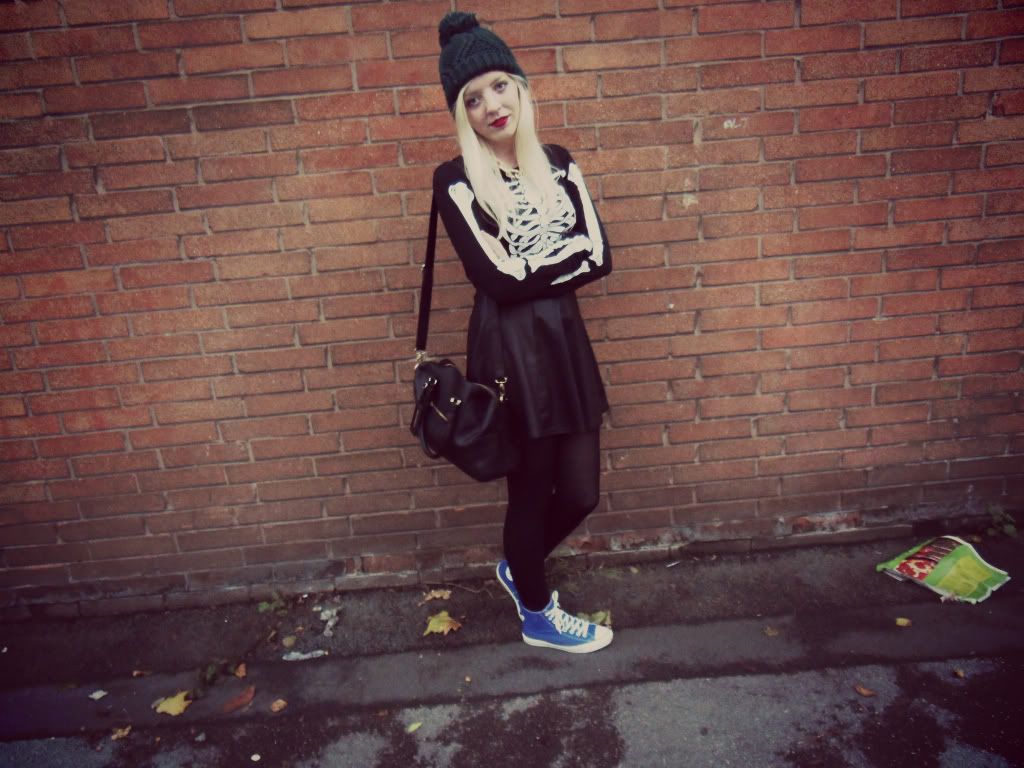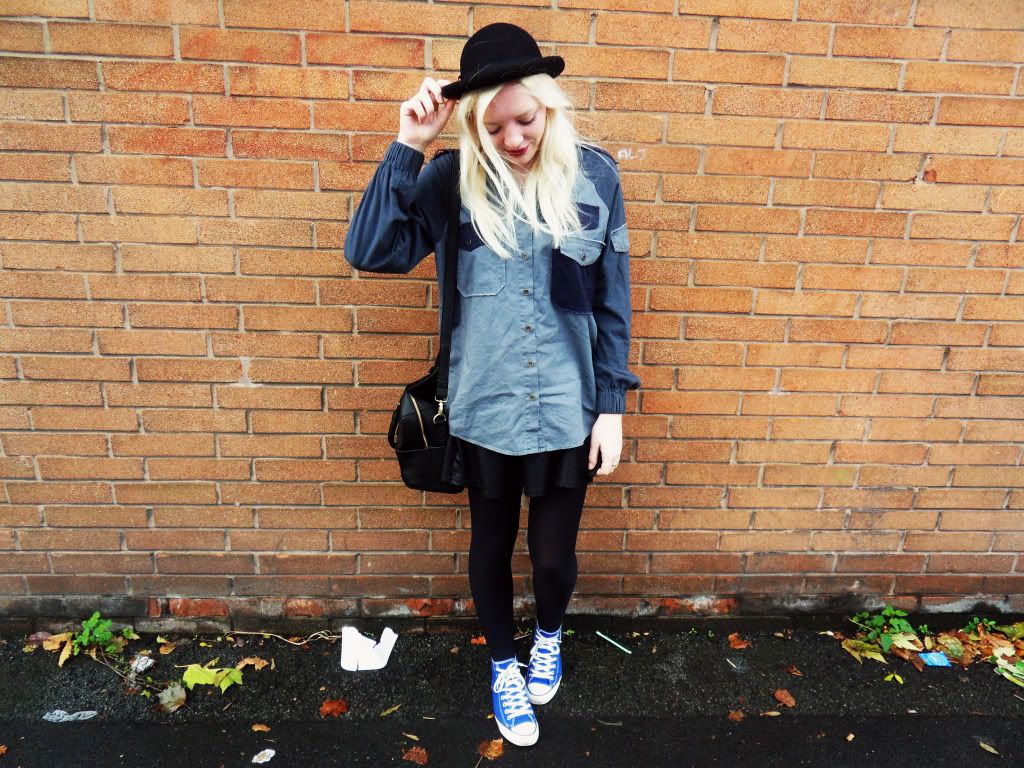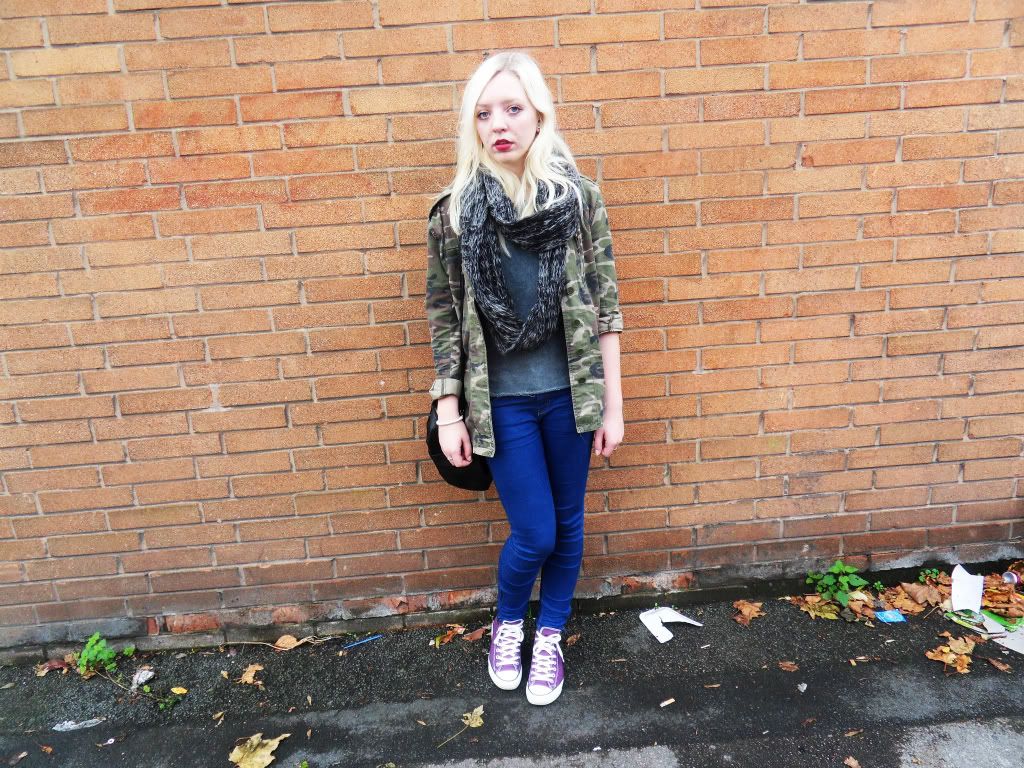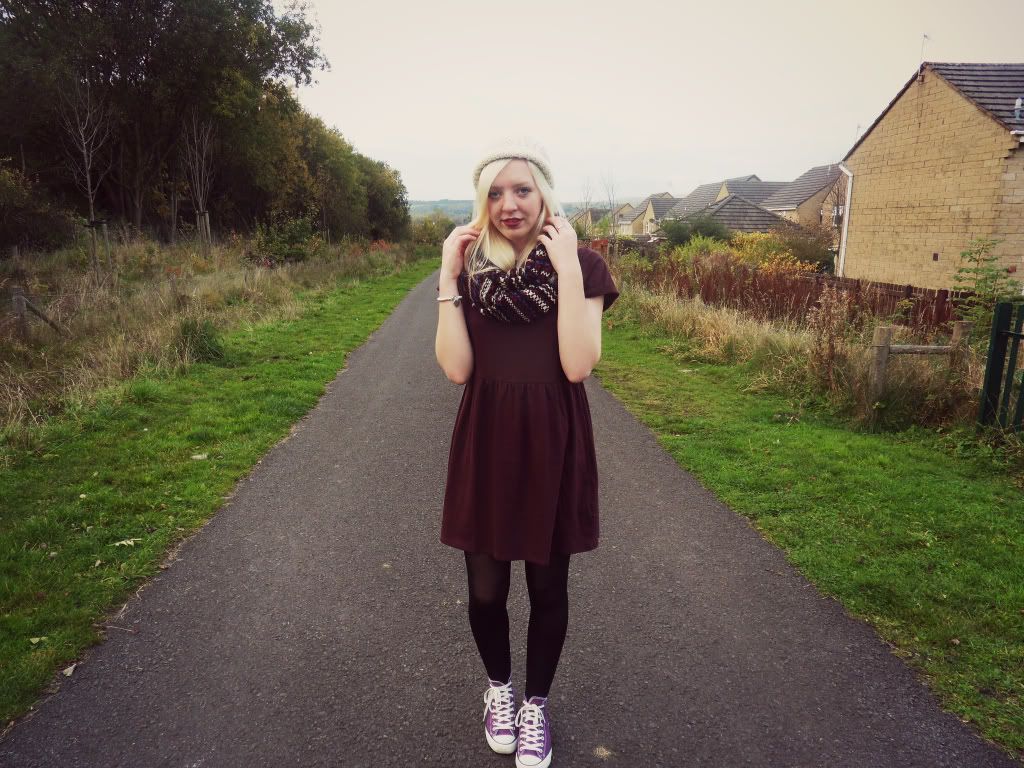 October is probably my favourite month in respect to the weather. Sunny, crisp days. Golden leaves. Not-too-cold temperatures. I've spent the month being snug in a variety of pom pom hats (all from Topshop, I seem to be buying every colour), a couple of snoods and some faux fur. I fear November is when it starts getting so cold that you have to wear your big, chunky coat over every single outfit, but hey ho. I have done a ridiculous amount of shopping over the last month, as well, and my wardrobe is getting back to the point where it's 90% Topshop, which is a no-no if you're a personal style blogger, so once my spending ban lifts (some time in the very distant future) I will be trying very hard to take my money elsewhere.
I think my favourite purchase of the whole lot is the amazing space man t-shirt, but I also really like my new fairisle knit snood. I've just looked back on all of the photos and every. Single. One. included a new purchase. Wow. I appear to have an addiction.
Do you have a favourite look? I'd love to hear which one!