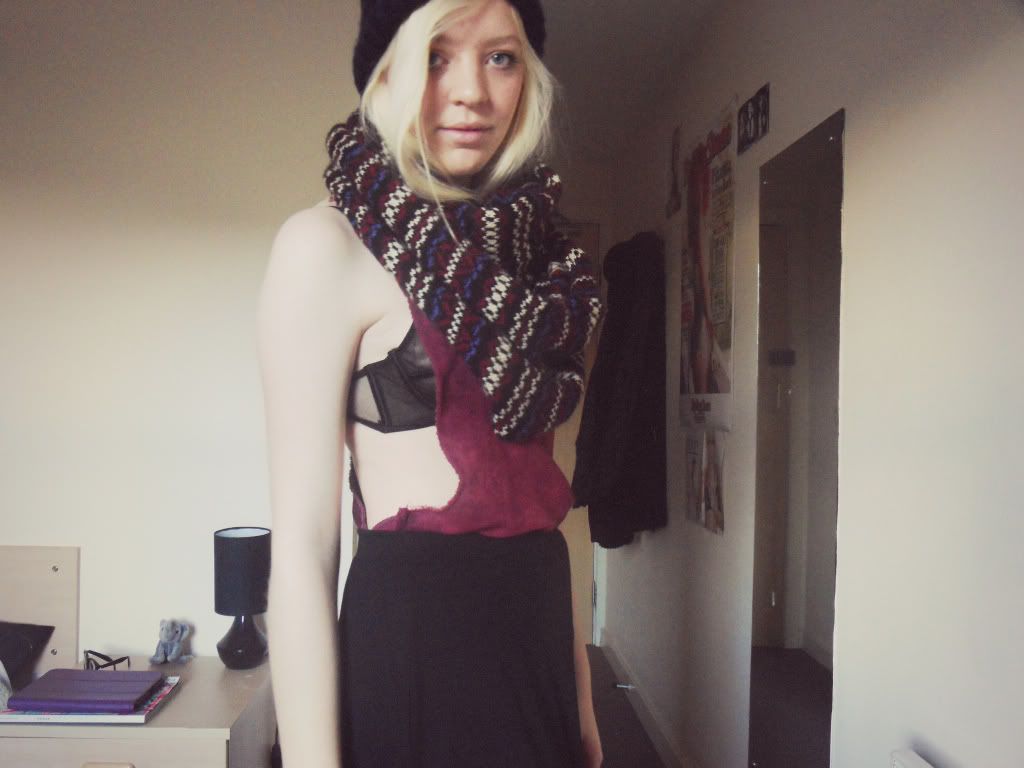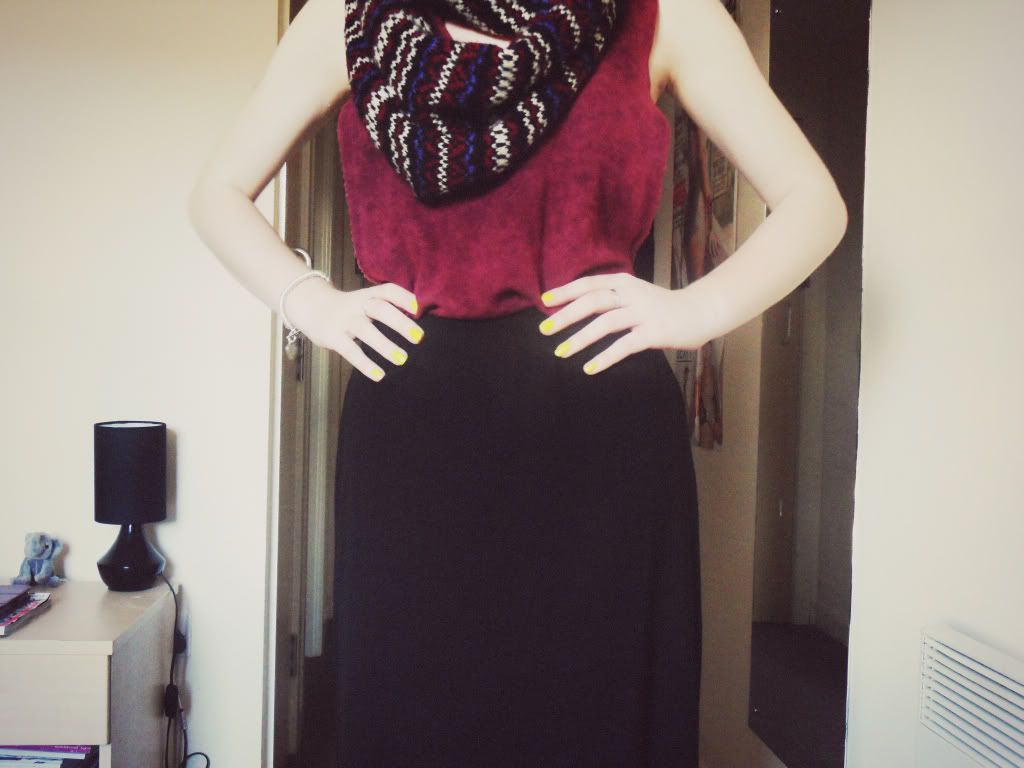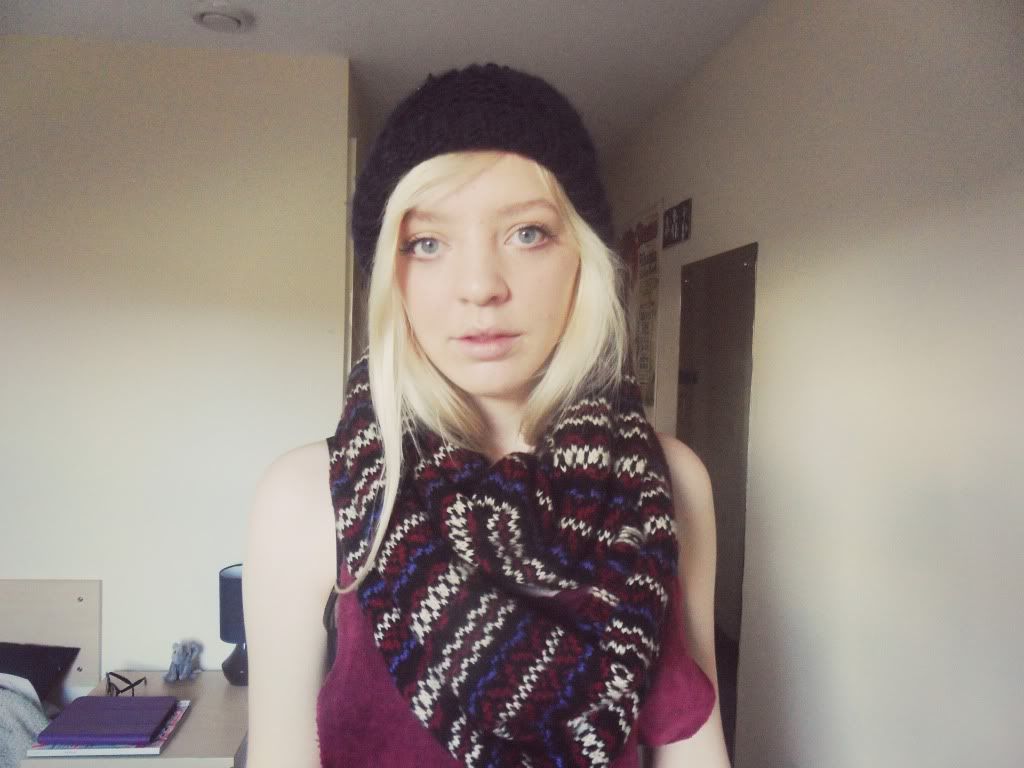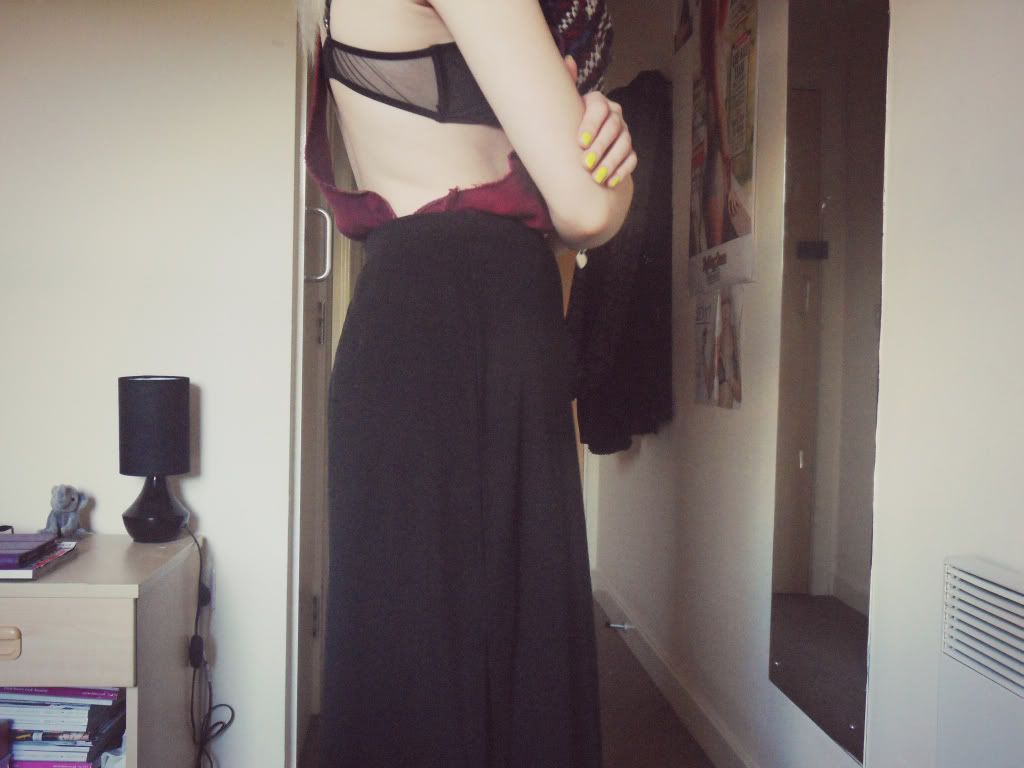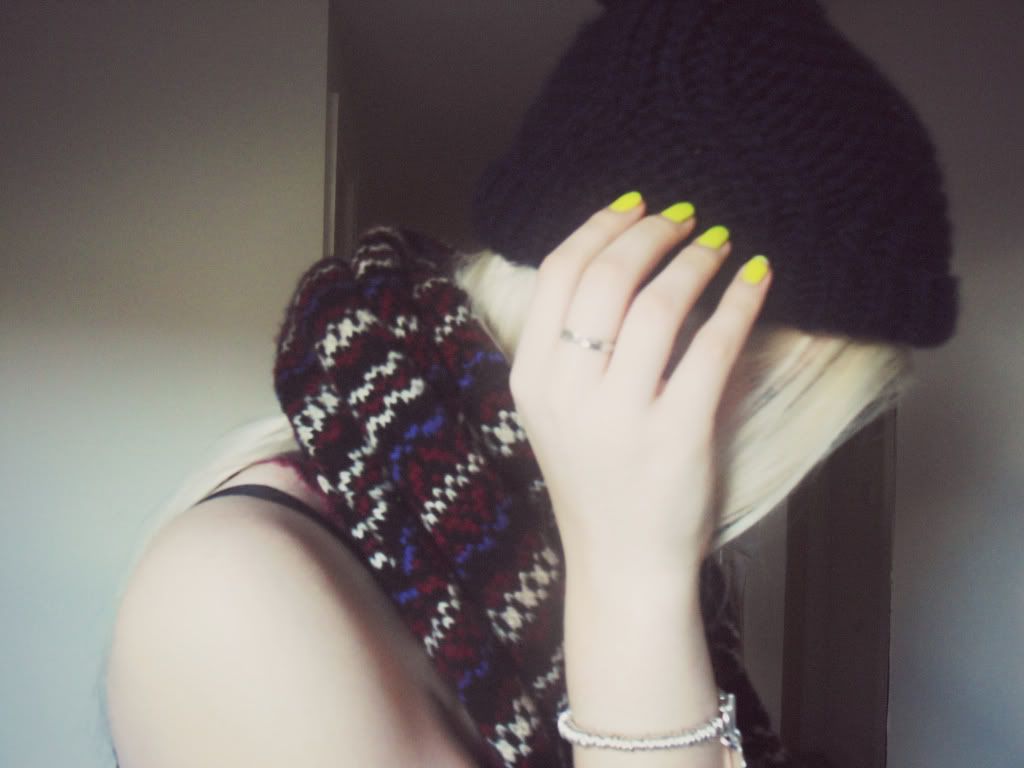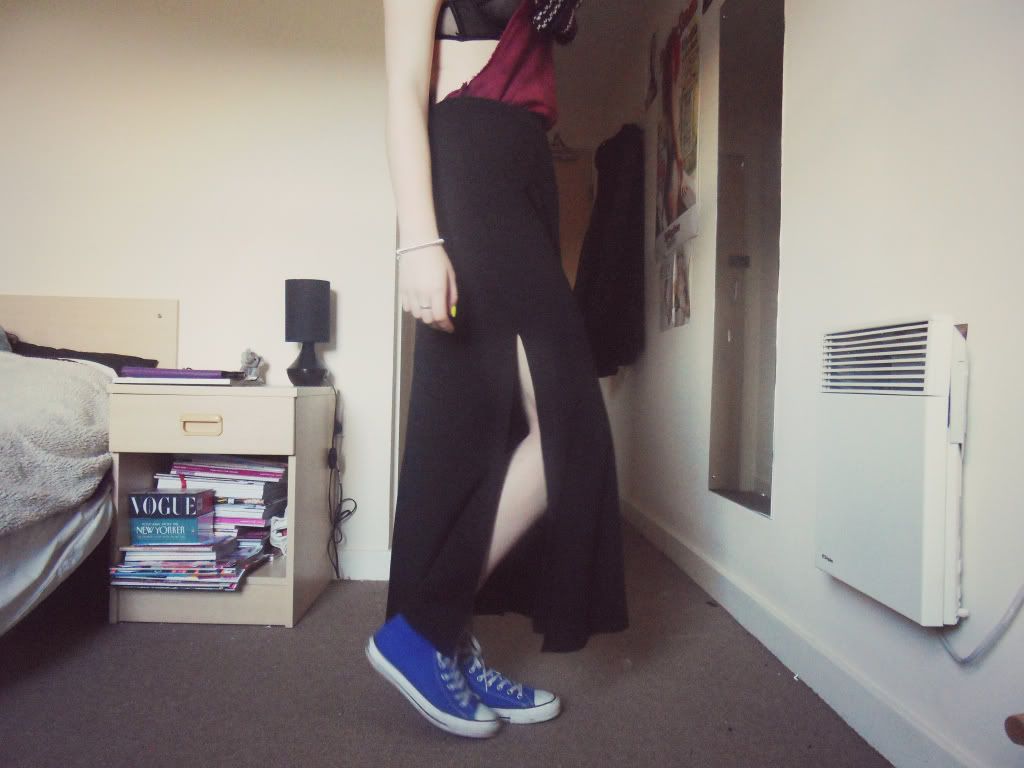 Blue pom pom hat & fair-isle knit snood: TOPSHOP | Low drop sleeve vest: REPUBLIC |
Split maxi skirt: RIVER ISLAND via ASOS | Shoes: CONVERSE
Oh look at me flashing some side boob. I purchased this top a while ago and haven't worn it much really, so I decided to pair it with this maxi skirt which I recently bought, and I do like how they look together. I think the long skirt balances out the skin flashing that the top causes. I did buy this top not knowing the sleeve holes would be
so
big, but I can't say they've put me off wearing it, despite the accidental boob flashing which may occur when wearing it. Man, it's a good job I have a nice pair of breasticles.
Obviously I am showing quite a lot of skin for a winter's day so the least I could do is to have added some seasonal accessories: see cable knit hat and chunky snood. Oh, and a coat would be a good idea, too. I like how the red colours in the scarf tie in with the deep red tones of the top, making the outfit look that little bit more put together. The Converse gives the look a more casual spin, too, which definitely helps to dress down the long skirt and also not make it overly sexy.
So I went to my first blogger's meet up last night here in Manchester. Like I said yesterday, we went to Harvey Nichols for a couple of hours and then some of us went for a bite after. I won't say too much as I have some pictures of it so I will do a separate post on that in the next few days, but it was so lovely to meet new people and to do something a little bit different. Oh, and I have a great little goodie bag which will be passed on to my mother which she will be very pleased about. I also have another blogger's party thing tomorrow night which is being held by Daisy Street. A lot of us who went last night or going to that too so it will be good to talk to them some more! Hopefully I'll get some pictures of that one, too.
I've had a nice, relaxing day off today but I've got an assignment to hand in so will be getting on with that for the rest of the night. I'm in a jolly mood though as I have found
the
perfect skinny leather trousers today. Yep, my months of searching have come to end. Watch this space for more on them. OH, and a random (and yet surprisingly uncreepy) guy said I'm 'gorgeous', which was also a little highlight. Yep, I still got it
babeh.