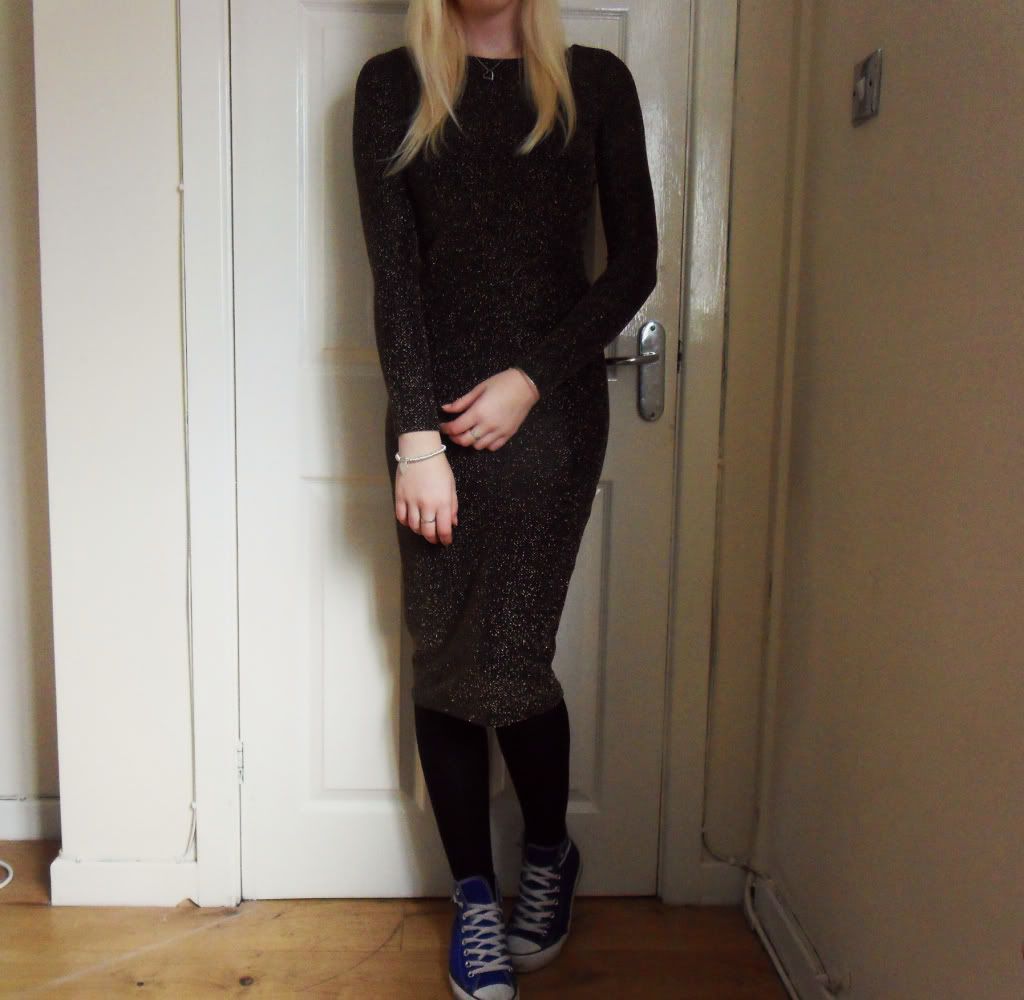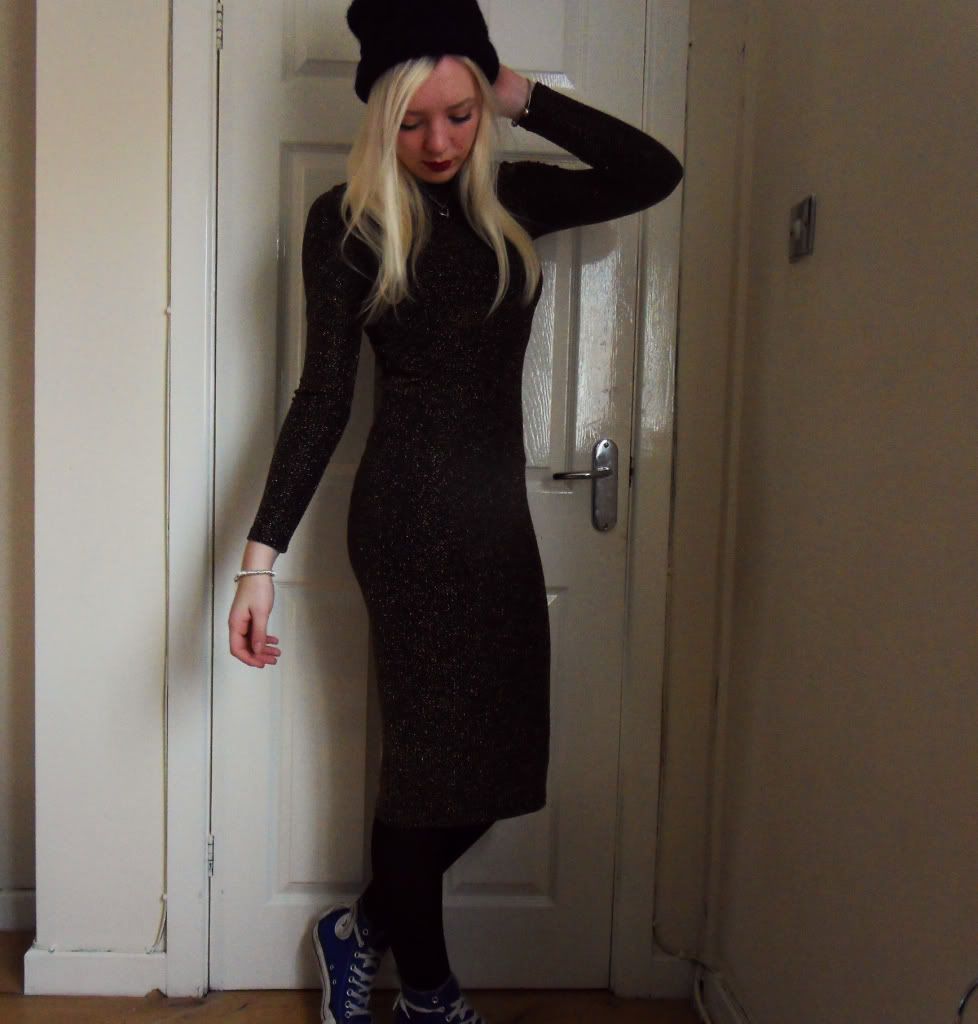 Gold glitter midi dress, skull earrings & blue pom pom hat: TOPSHOP | Shoes: CONVERSE
My mum bought this dress for a dinner party sort of thing a few weeks ago, and then offered it to me. 'Sure' I said, 'but I'm not sure if I'll actually wear it', so into my wardrobe it went. Until now. I'm not usually a midi dress sort of person, as in I've never worn one before and this one is the first one I've ever owned. Well, I can officially say I am now definitely a midi dress sort of person. The reason I decided to come out of my comfort zone and put it on is all down to moving to Manchester. Burnley is a place where no one is interested in fashion. Leggings are the norm and about 90% of the contestants from Jeremy Kyle are probably from here. But Manchester is completely different, especially when you're on a fashion related course. I've seen many girls rocking the midi-dress-with-high-tops look, which is exactly why I decided to embrace it and stop shying away from it. Saying that, none of them midi dresses were covered with glittery material... This one is undoubtedly made for evening wear, but I'm not one to turn down a challenge. In come the Converse and the pom pom hat, my go to pieces when I want to create a casual look, or to tone down a not-so-casual look. Et voilà. As soon as I put the whole outfit together I decided I really liked the ensemble and I instantly wanted a whole collection of midi dresses for my wardrobe, which I now notice it's unfortunately lacking of. I think there's something so sexy about a midi dress. Not in a in-your-face way, but it shows you have enough confidence without having to get legs/bum/boobs/all of the above out to make an impression.
Is there a look which you'd love to try but perhaps are too scared to do? I encourage you to try it right now! In fact, I
dare
you.
I went back to my flat on Sunday night and am now back at home since last night. I think my family may be getting quite bored of me (I joke), and my brother keeps telling me off for not bringing him back something... I'm planning to have a chilled weekend and maybe persuade my mother to take me for a cheese and tomato toastie, because that's all I come home for really (again, I joke.).
P.S. SO glad Barack Obama won the election. I cared more about that one than I did for my own country's last one. I still don't know anything about their politics or whatever, but I did know that if Mitt (the shit) won then America would have been a very scary place to live, and they would have only moved way back into 20th century with the beliefs that he had. So GOD BLESS America! Well, the good half of them anyway.