'Make the most of your time on earth' & 'Looking for Alaska': AMAZON
Constellation globe & bulldog print cushion: URBAN OUTFITTERS
Black Converse: AMAZON
Chunky boyfriend watch: RIVER ISLAND
Kiss top: ZARA | Burgundy pompom hat: TOPSHOP
'A street cat named Bob', meant to be a silly present off my dad but I am actually looking forward to reading this...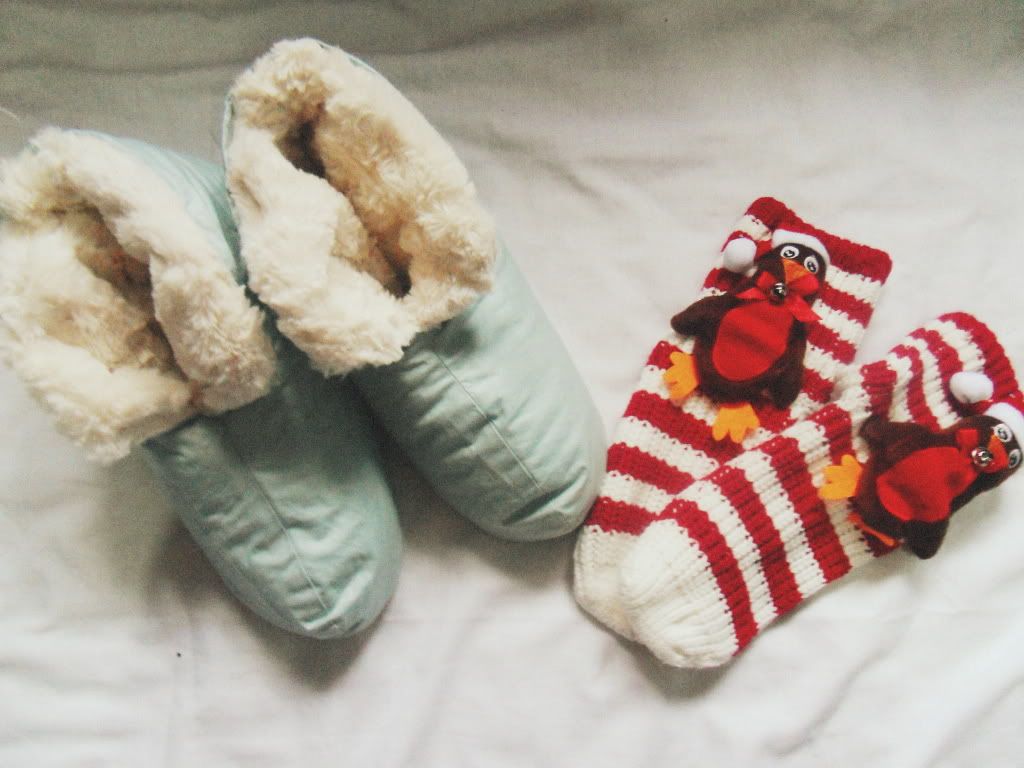 Foot duvets: JOHN LEWIS | Penguin slipper socks: TOPSHOP
Nail varnishes: AVON & RIMMEL | Purple lipstick: KATE MOSS FOR RIMMEL
'The Dark Knight' trilogy boxset & Lana Del Rey 'Born to Die' album: AMAZON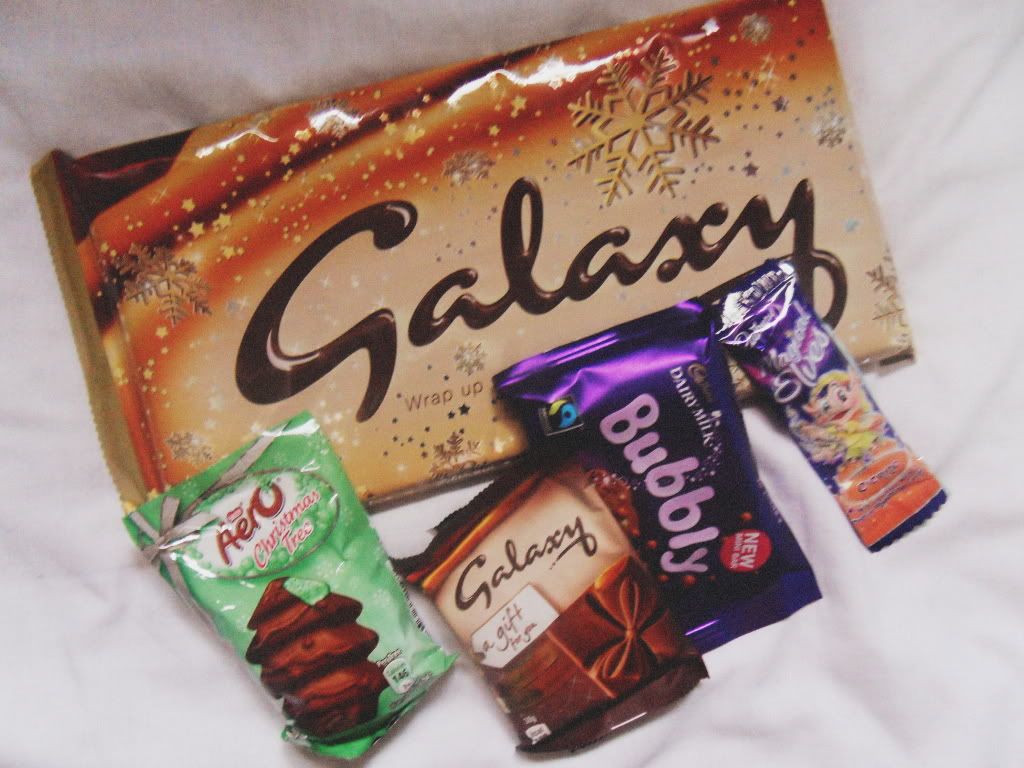 OM NOM.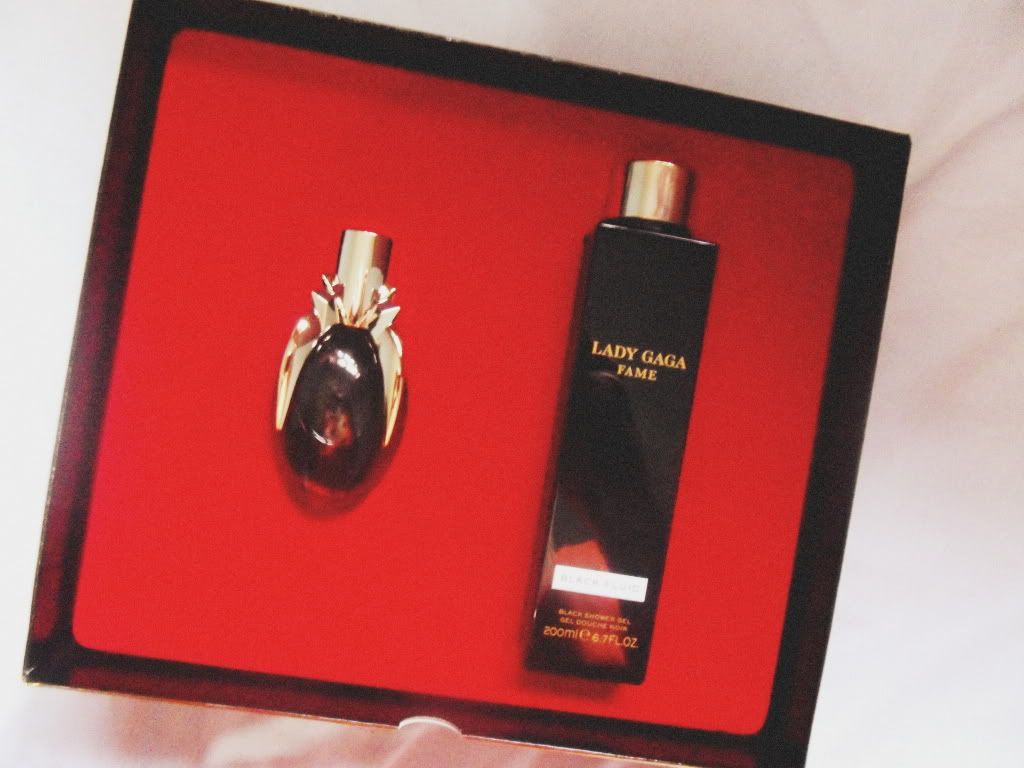 Lady Gaga 'Fame' perfume set: THE PERFUME SHOP
And the presents I get EVERY year: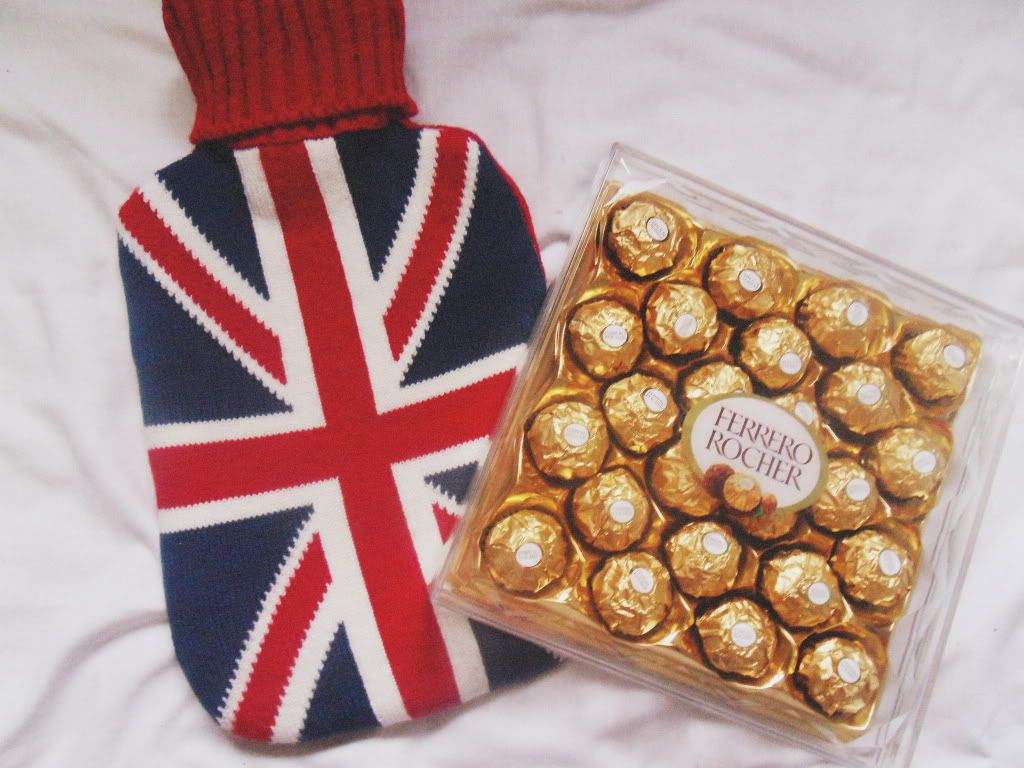 a hot water bottle and Forrero Cochers! Yum.
So I thought I'd show you what I got yesterday, as I love seeing what other people received on the day. I usually get a big present and a few little ones (well, not little), but this year I decided to just not have a big one and just ask for a variety of things. I have been planning all year to ask for a fancy camera but they're way too expensive so I'm just going to have to save up.
I am so, so pleased with everything and feel extremely lucky to have such a giving family. You might be surprised that I don't get mostly clothes, it's not intentional, but I spend litterally all of my money on clothes throughout the year, so I guess I take Christmas as an opportunity to get other things I've had me eye on.
I don't have a favourite as i think every single thing is pretty damn awesome, and I will use/eat/wear/whatever everything. So yeah, I did good! I had a really nice day with my family just chilling out and eating lots of food, and I'm very thankful to have them.
If you have a christmas haul post, please link me! I like to have a nosey. Hope you all had such a good day!