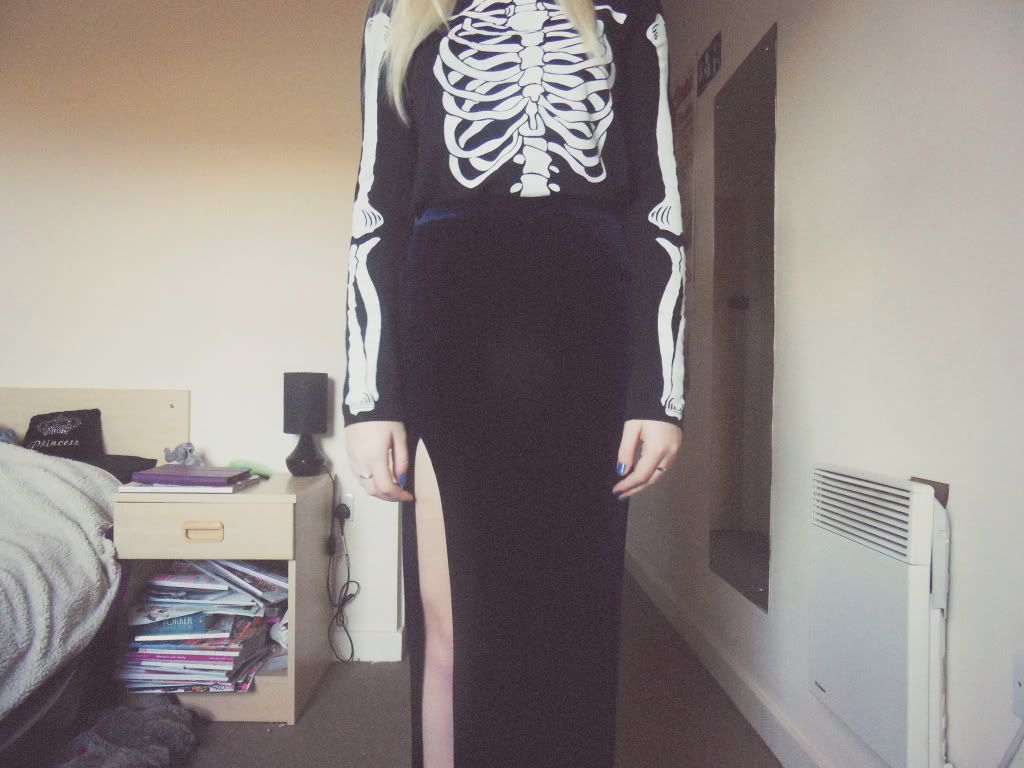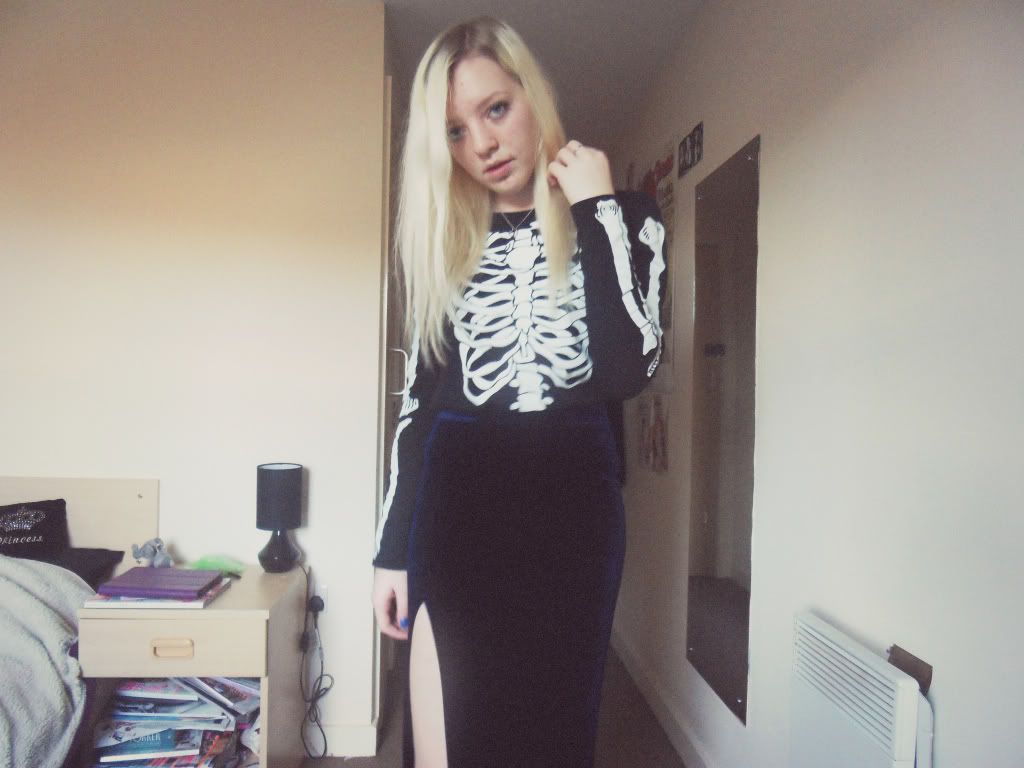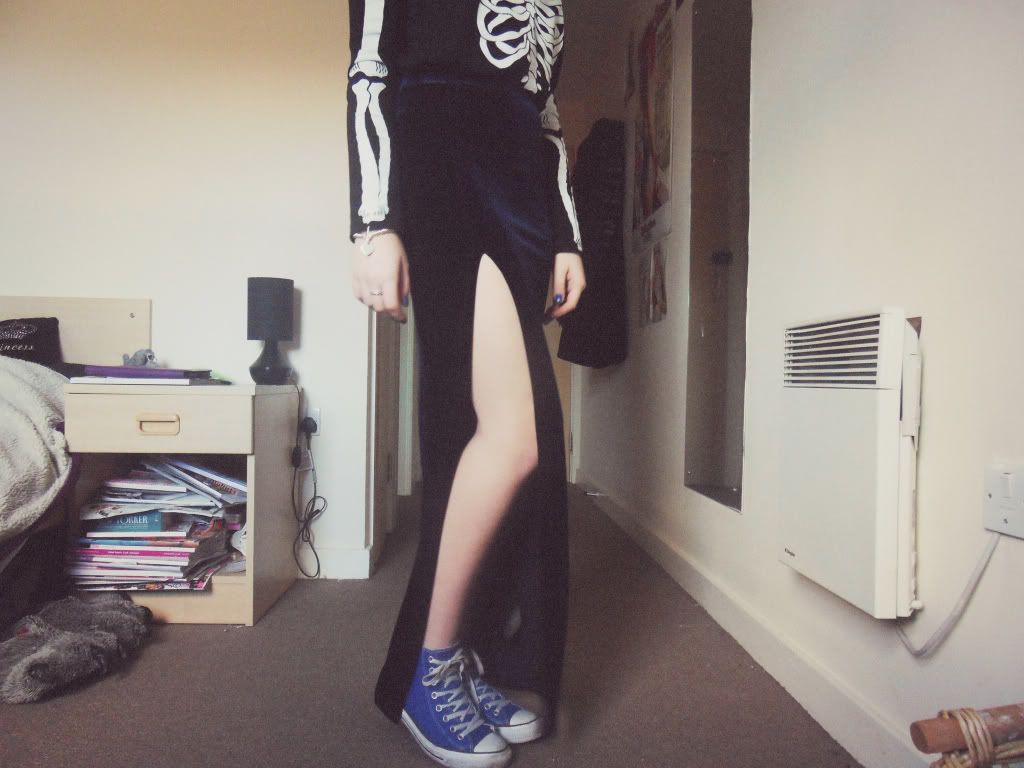 Skeleton top: TOPSHOP | Blue velvet maxi skirt: ASOS | Shoes: CONVERSE
Check out my new skirttt! Ain't it amazing? One cannot beat a bit of velvet in the festive season. Velvet is pretty darn huge right now. For this season, the extremely luxurious fabric has been seen to create blazers, dresses, trousers and then some. Although black will probably be the most popular colour to buy it in, in my opinion the best way to wear it is in a jewel toned colour - greens, reds, and of course blue - to make the fabric look even more rich. I mean, don't you just want to stroke it?
Like I said, velvet it perfect for this time of year due to its expensive, luxe appearance. However, seeing as I don't run a very expensive day-to-day life, I decided to contrast this with a bit of a playful top and, yep, you guessed it, a pair of Converse. If you asked me how to style velvet for daytime wear, this look would be my answer. I think it's been toned down enough to make it overall a quite casual look, meaning you can get away with it no matter what the occasion. I actually went to Tesco in the exact outfit last weekend. I don't lie. I'm not sure Burnley was quite ready for that, but hey, I like to see the shock on people's faces. I'm going to Clothes Show Live on Tuesday and I'm pretty sure that I'm going to wear this skirt there as I feel like it's a stand-out item, which I think is pretty essential for Clothes Show. I mean, I haven't been before, but the street style must be pretty great there, right? I somehow don't think jeans will cut it.
I hope you've all had a nice weekend! Mine has been nice and relaxed, apart from the amount of work I put into
yesterday's post
. Thank you for your lovely feedback on that, by the way, I'm so glad a lot of you enjoyed reading it as much as I enjoyed making it, it really meant a lot to me that you did. I love it when hard work pays off!
Just one more day at uni for me *angels start to sing*. And then the Clothes Show on Tuesday, and then home on Wednesday, YAY. I love living in Manchester, and as a place little old Burnley doesn't even stand a chance against its awesomeness (I'm definitely a city person), but you can't beat some family time. What will you be doing this Christmas?