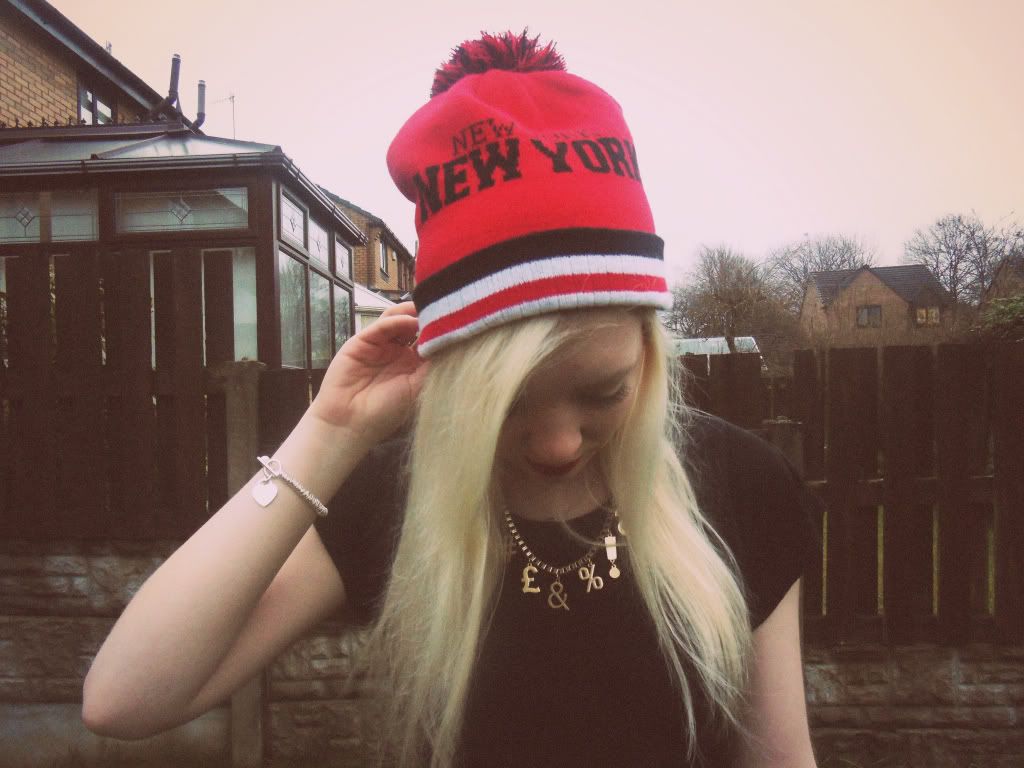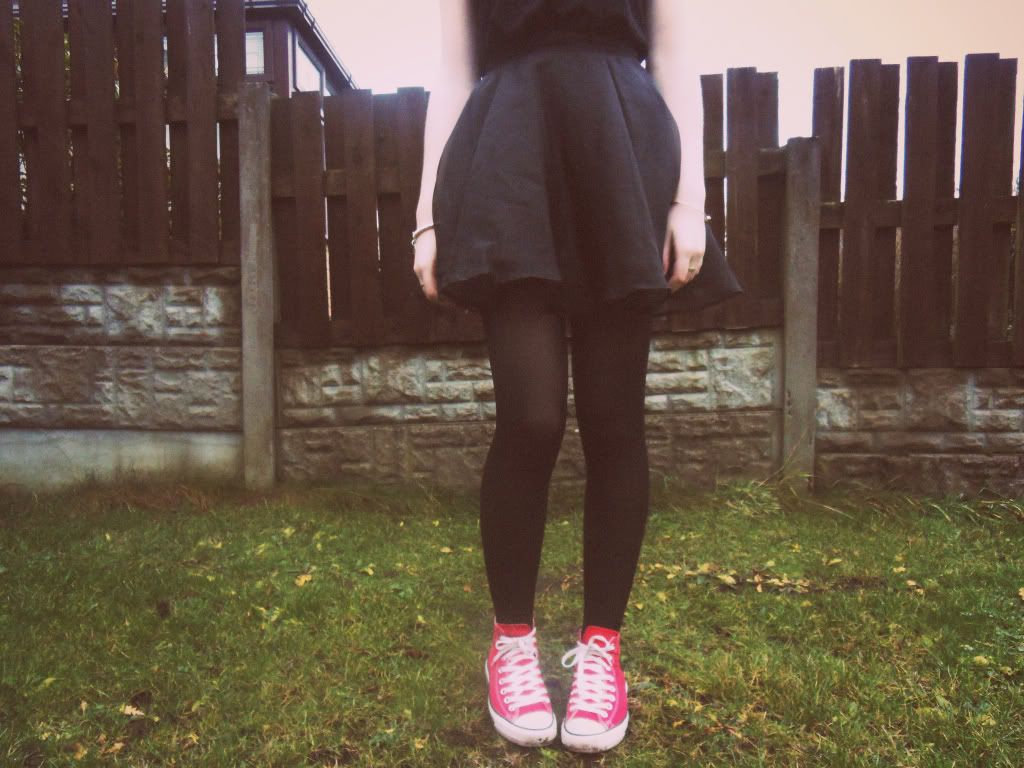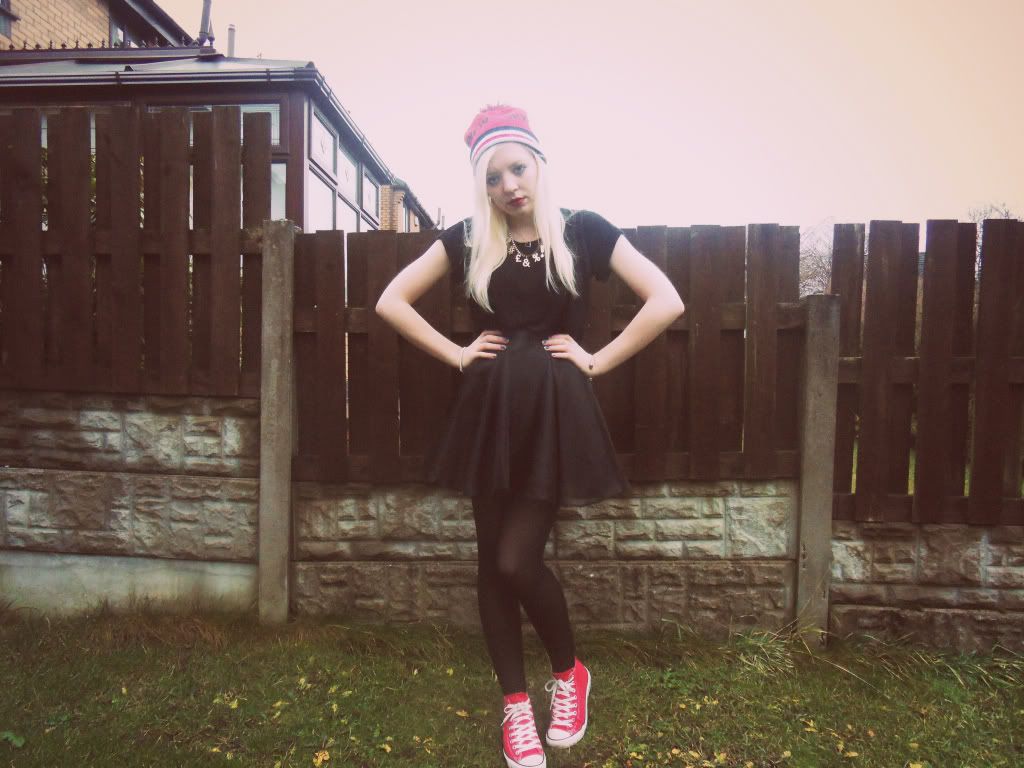 Black tee & gold symbol necklace: TOPSHOP | Black organza skirt: H&M | 'New York' hat: RIVER ISLAND |
Mum very kindly bought this hat for me when we were in Manchester on Wednesday. I'm not sure what drew me to it, but I've got a feeling Rita Ora and Rihanna's ability to pull off cool, random beanie heats may have played a big part in it. Because it's new and different to any of my other hats I'm not exactly sure how to wear it, perhaps I need to be from the ghetto, or just a down right gangstah. The combination of colours also mean you can't team it with just about anything, so inevitably my first outfit including it was, er, pretty much all black. I couldn't help adding my red Converse, though, at least I knew that they would match with it. I also thought the necklace went really well and gives the look that little something extra.
I do really like this hat and I just need to go out of my comfort zone and get more used to wearing it. I think it'd look great with my loose, denim shirt and my skinny leather trousers, or just a little black dress. Besides, if I get lost for ideas, I can always Google good old Rihanna and Rita for some inspiration...
Hope you're all having a lovely Christmas eve! I went out for lunch with my mother, then went shopping for the last few bits and bobs, then came home and watched 'The Prestige'. Hopefully we have a reeally nice day tomorrow, we'll be doing the usual and just opening presents and having a massive tea and watching the Christmas special programmes on telly. What will you be doing tomorrow?
Hope you have a good one!