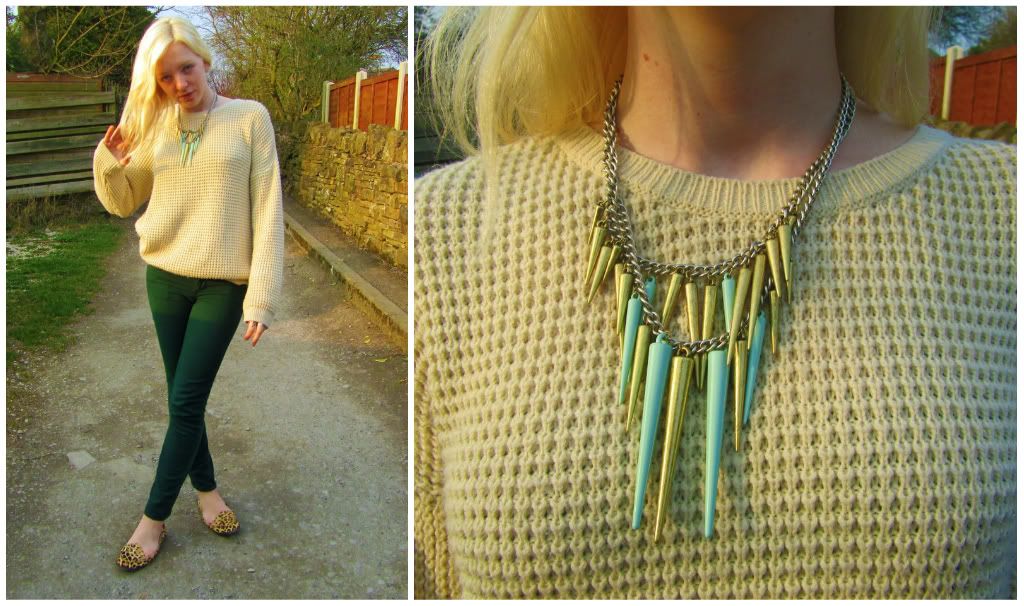 JUMPER, NECKLACE & SHOES: TOPSHOP | JEANS: RIVER ISLAND
Wearing my favoruite jumper and favourite jeans, yes! It's finally been warm enough to take my coat off today (some of the time), hallelujah! I mean I was still walking around with this massive jumper on, but it still counts, right? I even went a step further (must have been feeling wild today) and whacked my ankles out, thus I can declare it is finally getting warmer *mini mexican wave*. I love this necklace (I must do as I spent more than a tenner on it...) and I wore it to the first time today, only to find out that with every step I jingle, kinda like a cat with a bell around its neck...
I manned up and checked my bank today and actually discovered I had a bit more than I thought (cue jumping up and down in public) and decided to purchase one of the peplums as seen in yesterday's wishlist post, I can't wait to start wearing more summer appropiate stuff. What are you most looking forward to wearing once it's warm enough?