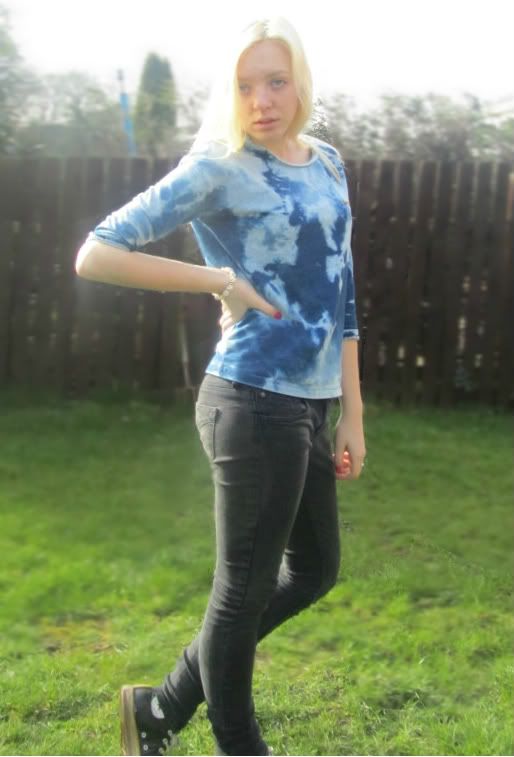 JACKET, JEWELLERY & JEANS: TOPSHOP | SHIRT: MANGO | SHOES: CONVERSE
This is what I look like when I have no time to think about what I'm going to wear so just pull clothes out of the wardrobe and go with it (I woke up an hour late this morning, eek!). This shirt is another one of my London purchases and something which I have wanted for a few weeks when I spotted it a while ago and even added to one of my Wishful Wednesday posts! I've never bought from Mango before, but when I saw the shop I thought I'd go in and look for this, and I just as I was about to give up hope I spotted it! It reminds me of the sky, but I'm not sure if it's meant to? And I don't know why but the first thing that came to mind to wear with it was black jeans. "Black, really?" you say, I guess I just wanted all of the focus on my amazing shirt, and I think the zip detail makes it a little, I don't know, rock chickish? Maybe that's why I thought of the black jeans.
Do you like this shirt, or is tie dye a definite no-no for you? What would you wear it with?