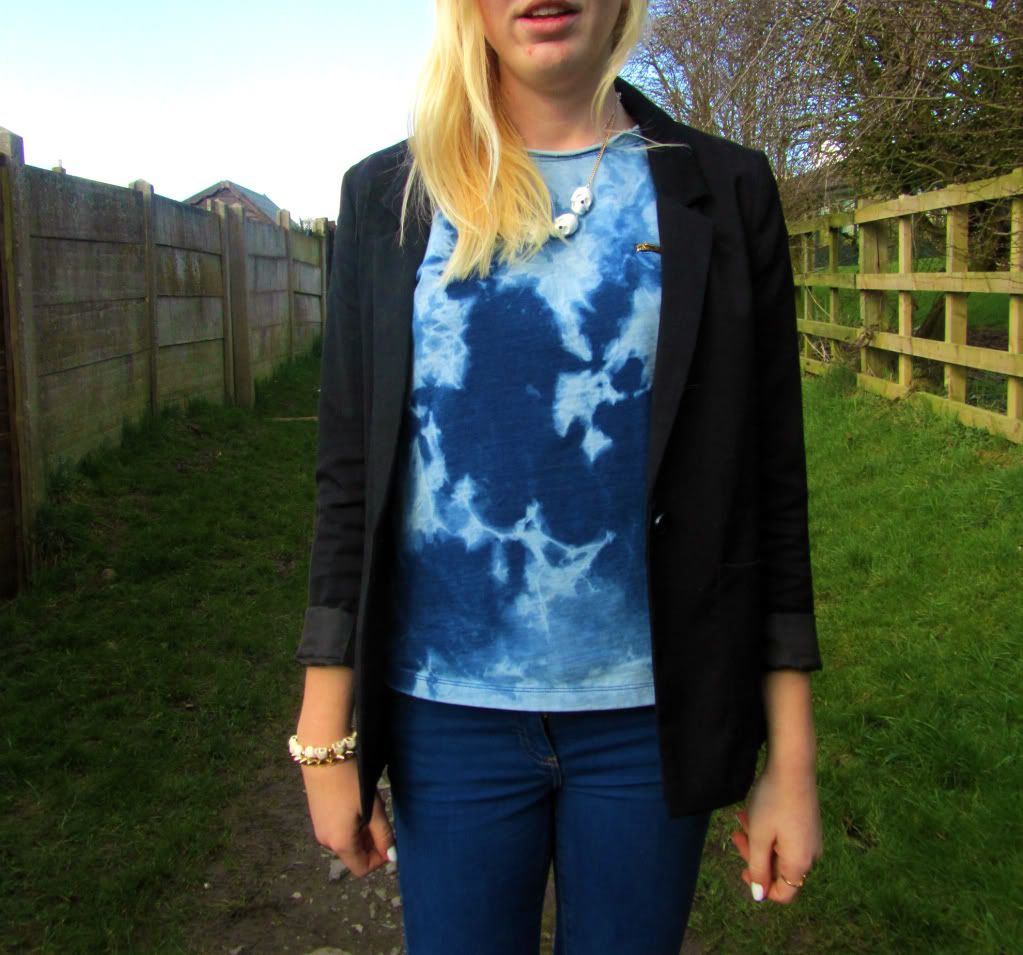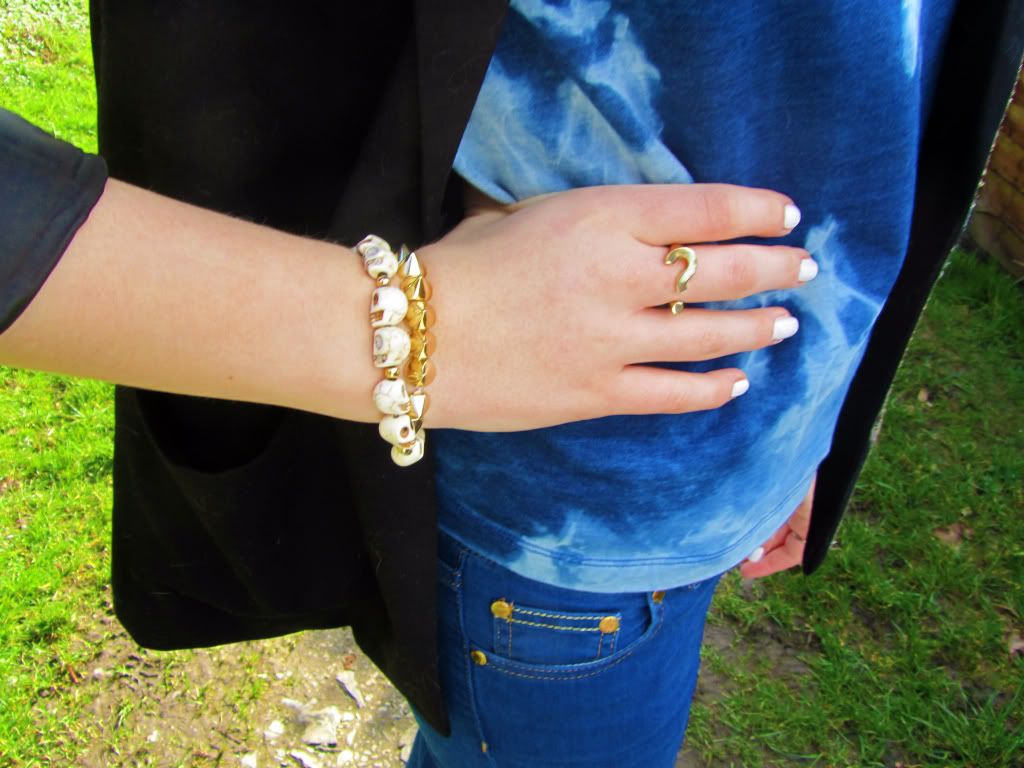 BLAZER: H&M | SHIRT: MANGO | JEANS: RIVER ISLAND | NECKLACE: TOPSHOP | NAILS: BARRY M | SHOES: CONVERSE
Aaaah I love this shirt. I've never even been a fan of tie- dye but there is something about this shirt! I nearly didn't wear the blazer but I thought that my outfit was looking a bit
too
blue, I really like the necklace with this top, too.
We actually had some sun today, so what the heck is going on there I do not know, but I'm not complaining. I can't wait for the days where I can go out without actually having to wear my coat all the time.
I hope you've had a nice weekend, I've had a chilled day in but I think I'm going bowling tonight, which will undoubtedly bring out my competitive side...