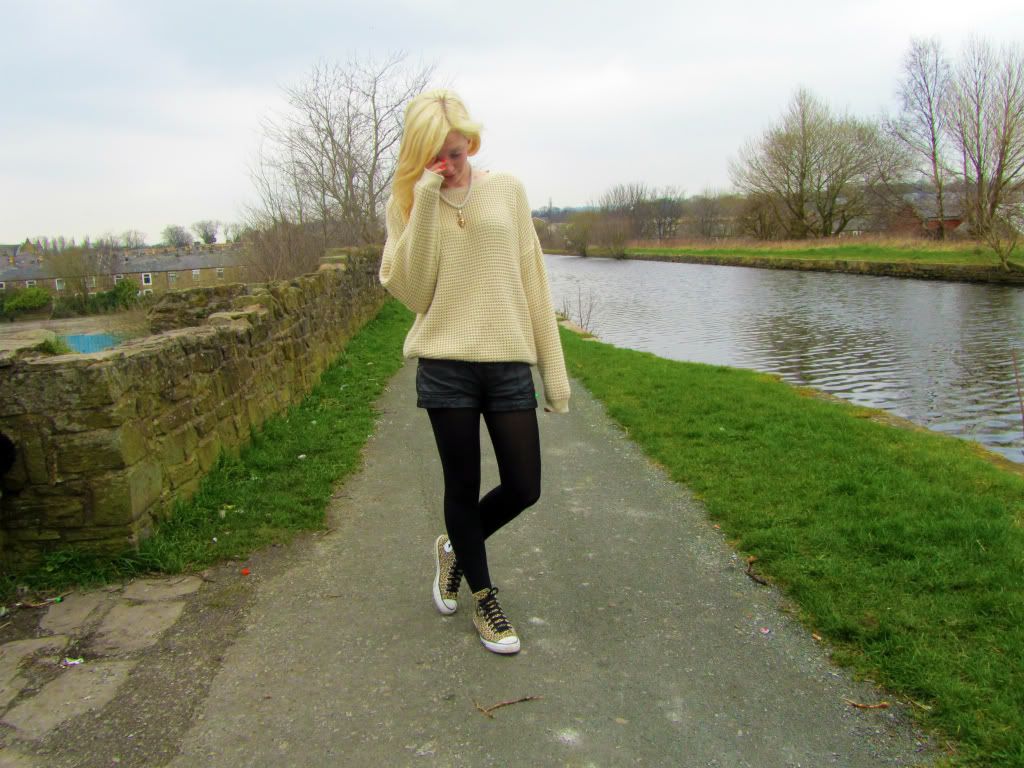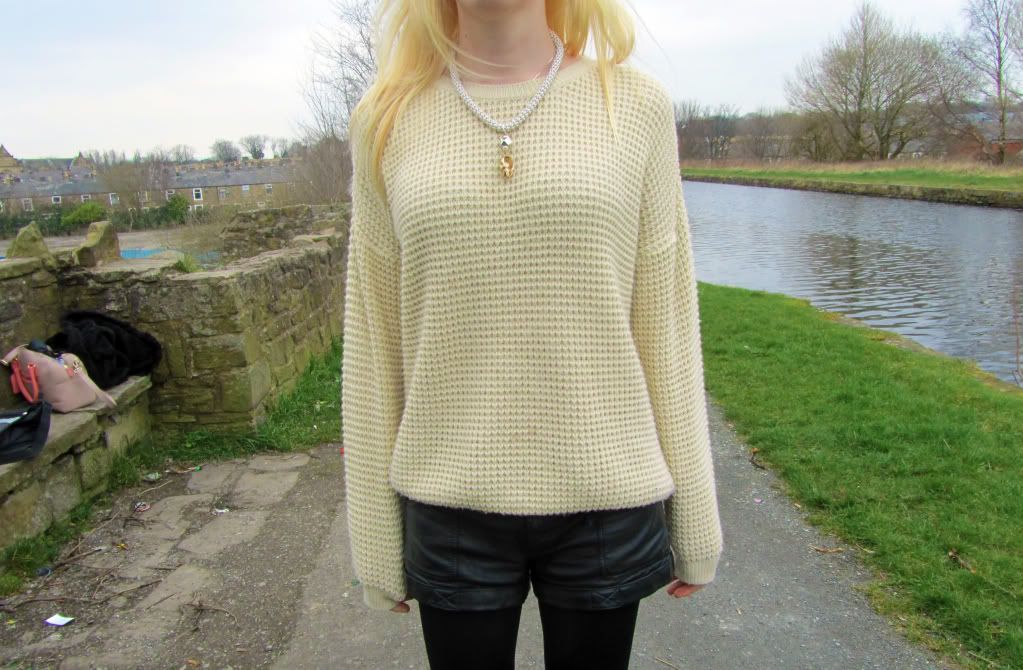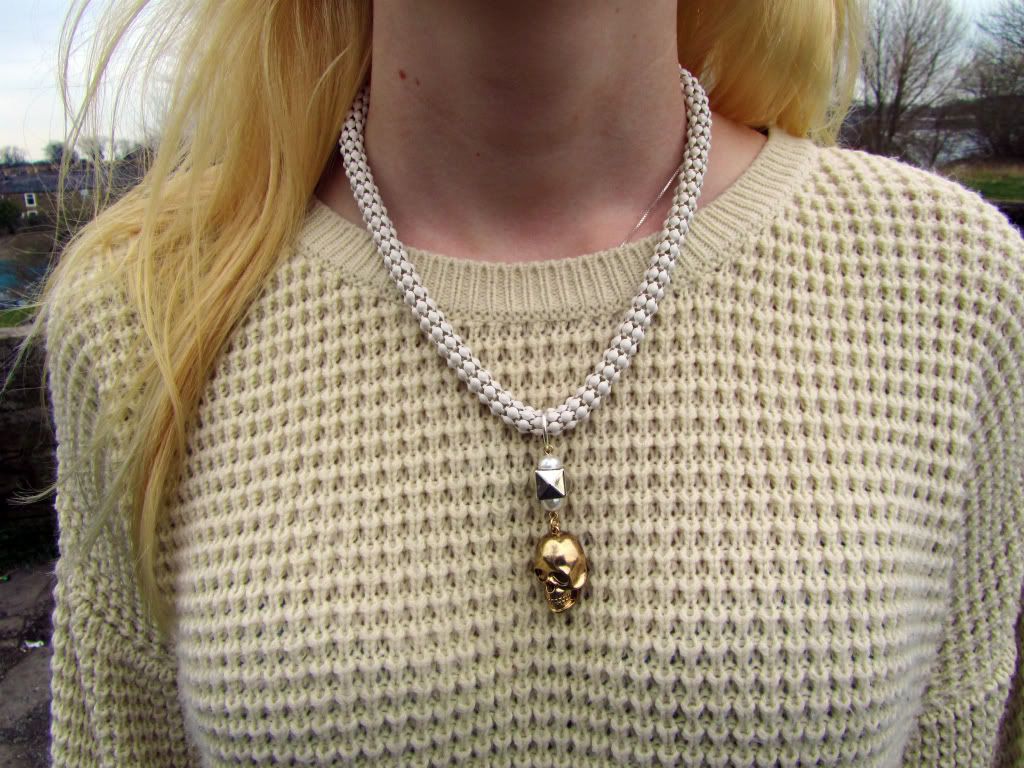 JUMPER & NECKLACE: TOPSHOP | SHORTS: RIVER ISLAND | SHOES: CONVERSE
Oookay, so maybe I promised to wear something more colourful today, but maybe I broke it, aw maaahn. I love the look of the jumper with the pleather though, simple but effective! As much as I love my new, a-size-too-big jumper, I don't want to have to wear it. I'm sick of the cold weather now, and even though many people on my Twitter timeline have been enjoying some sunshine over the past few days, I haven't seen any of it.
I'm visiting Manchester Met University tomorrow (yes, I know it's a Met) for the Fashion Buying & Merchandising course, which by the name alone immeditiately sounds better than the course at Manchester University. I'm kind of hoping I won't prefer it though, as Manchester
is
a better university, and plus I'm pretty sure that's where my boyfriend will go, so either way it's a bit of a win-lose situation! Hopefully something will eventually guide me in the right direction.
I hope you have a lovely weekend!