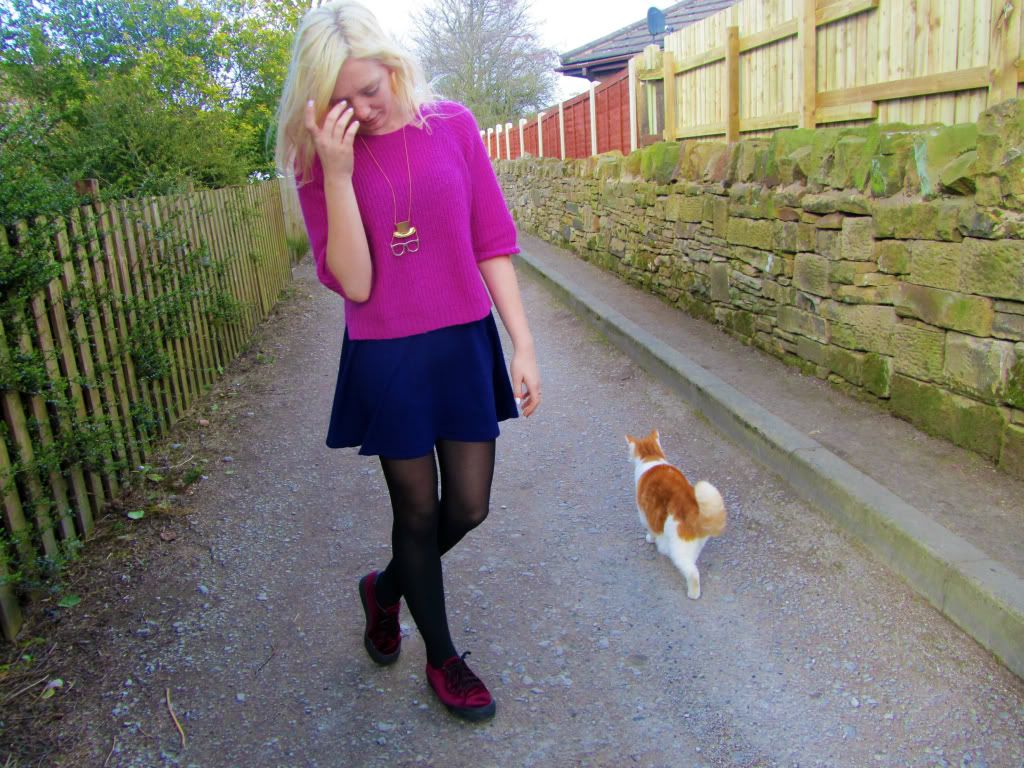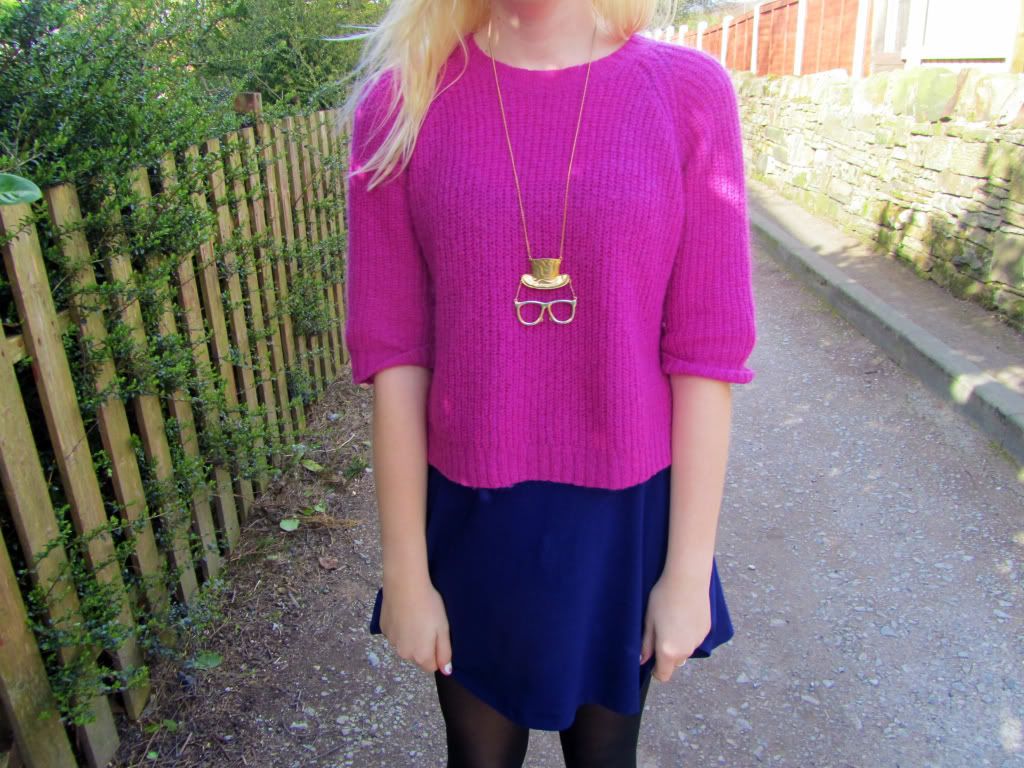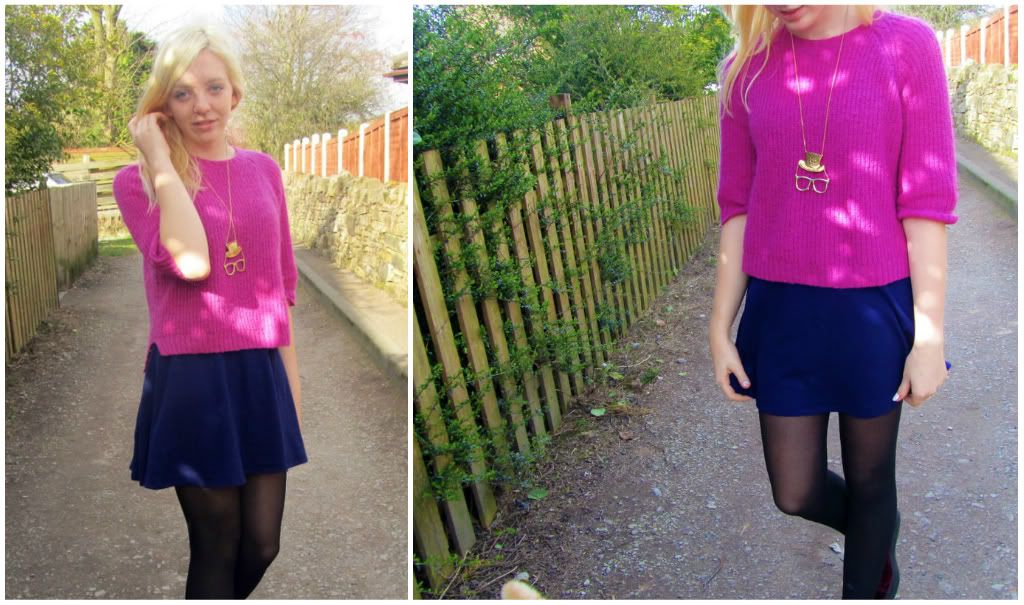 JUMPER, DRESS (worn as skirt) & NECKLACE: TOPSHOP | SHOES: ASOS | CAT: BOYFRIEND'S
Ah spring is FINALLY here and the sun is out (it's still colder than it should be, though). Sam's cat, Lewis, tagged along and decided to appear in
some of the
the majority of the shots, the cutie/poser.
I am really craving a massive shopping trip right now, there is so much I want, especially for the new season. However (damn it) I am skint so I managed with this simple dress and jumper combination. At the moment because of the sunshine I am desperate to inject a bit of colour into my outfits (there's just something wrong with wearing an all-black ensemble whe the sun is shining, no?) so this jumper was the perfect choice to brighten up my navy dress and trusty black tights.
I love these velvet flats but I know they wouldn't be so appropriate come summer time, maybe I'll purchase them in white at some point? I'm not a flip-flop kind of girl to be honest!