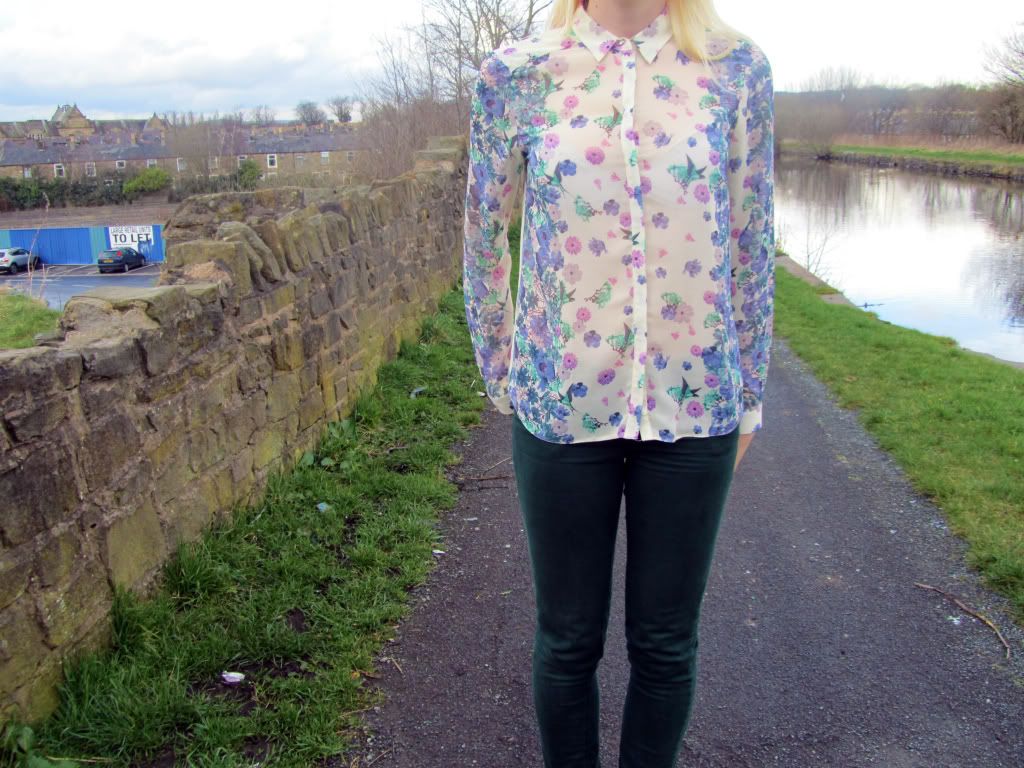 SHIRT & JEANS: RIVER ISLAND | SHOES: TOPSHOP
Wearing my new favourite shirt today! I am so glad I ended up buying it because I very nearly didn't, but now I know I can wear it with a lot of things in my wardrobe, probably because it's filled with lots of colours. I wasn't sure if it would work well with these jeans because they are more of a winter-appropriate colour, but after placing the two next to each other I decided that I really do like them together. Don't you love it when that happens?!
I awoke early this morning in order to attend a university open day, ended up being half an hour late, only to get there and find out that we were actually an hour and a half late, so I ended up missing all the important stuff and just decided to leave. But as I am not one to waste eight pounds spent on buses, we took a trip to Topshop and purchased some hi-tops after being inspired by Jazmine's look
here
, silver lining in every cloud and all that!