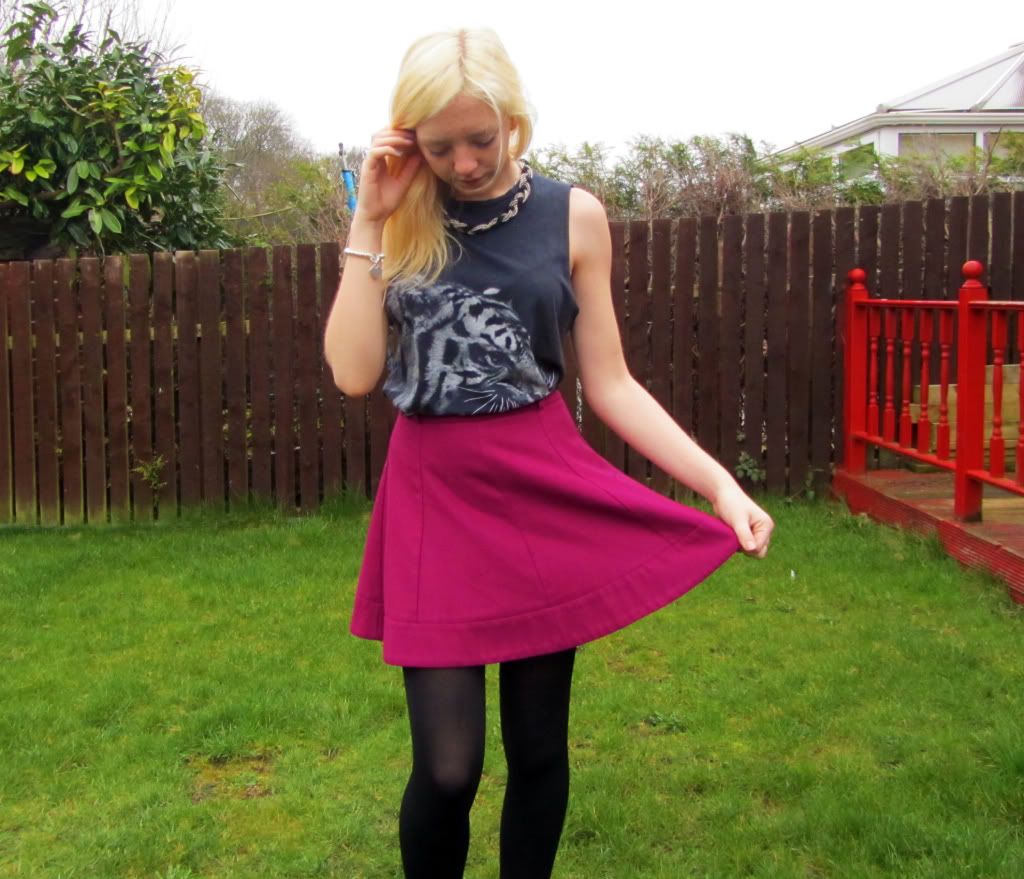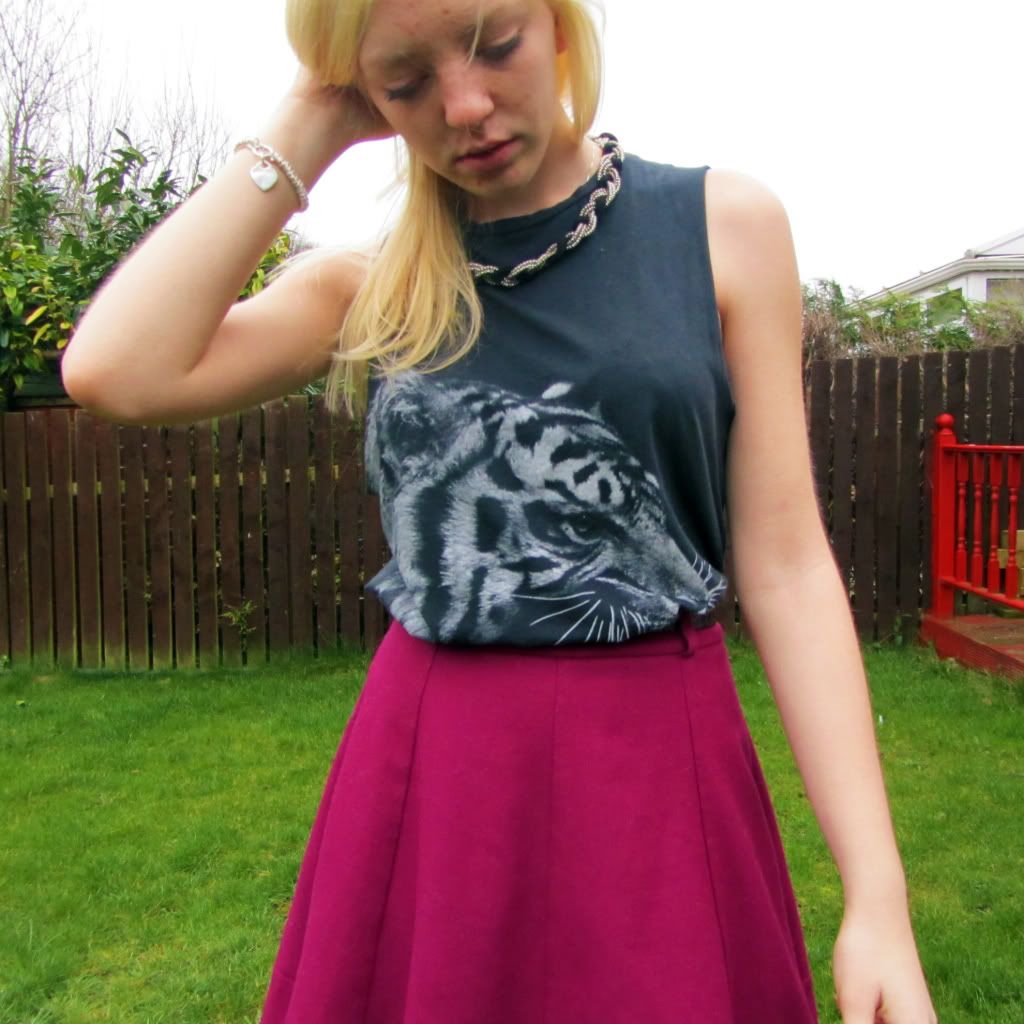 TEE: TOPSHOP | SKIRT: RIVER ISLAND | SHOES: ASOS
Simple outfit today. It's a pet-peeve of mine when people wear a tee tucked into a skirt so you can only see half of the print, buuut I did it anyway(?). I think the pink, girly skirt goes well with the grey tee, in a cool contrasting kind of way, so I couldn't resist putting both of these together. The necklace is actually a purchase from my holiday in Portugal last year off a little stall, and I forgot about it until I found it in my suitcase the other day, it only cost me a few euros so I didn't give it much thpught.
Although it's Monday it's been a pretty chilled day so far with only one hour of college this morning (spent on the laptop). This gave me time to finish The Hunger Games and I did enjoy it, my boyfriend said 'it was alright but predictable' whereas it kept me guessing throughout. It definitely has a unique plot and I can't wait to see what they've done with it in the movie. Have you read it? What did you think?