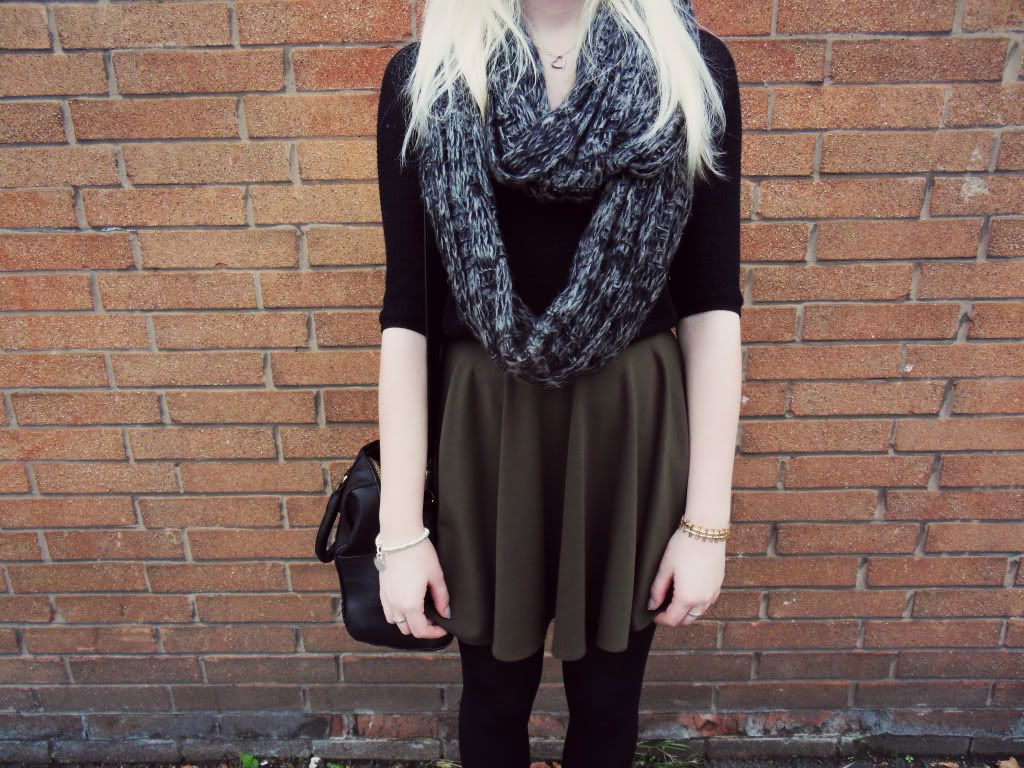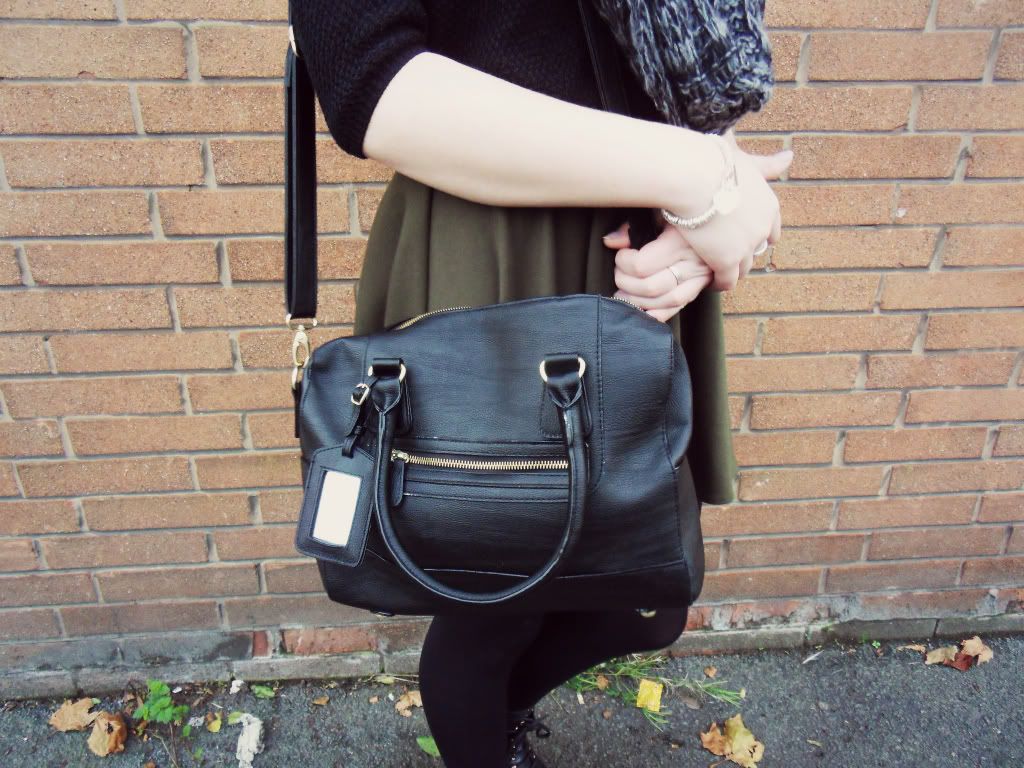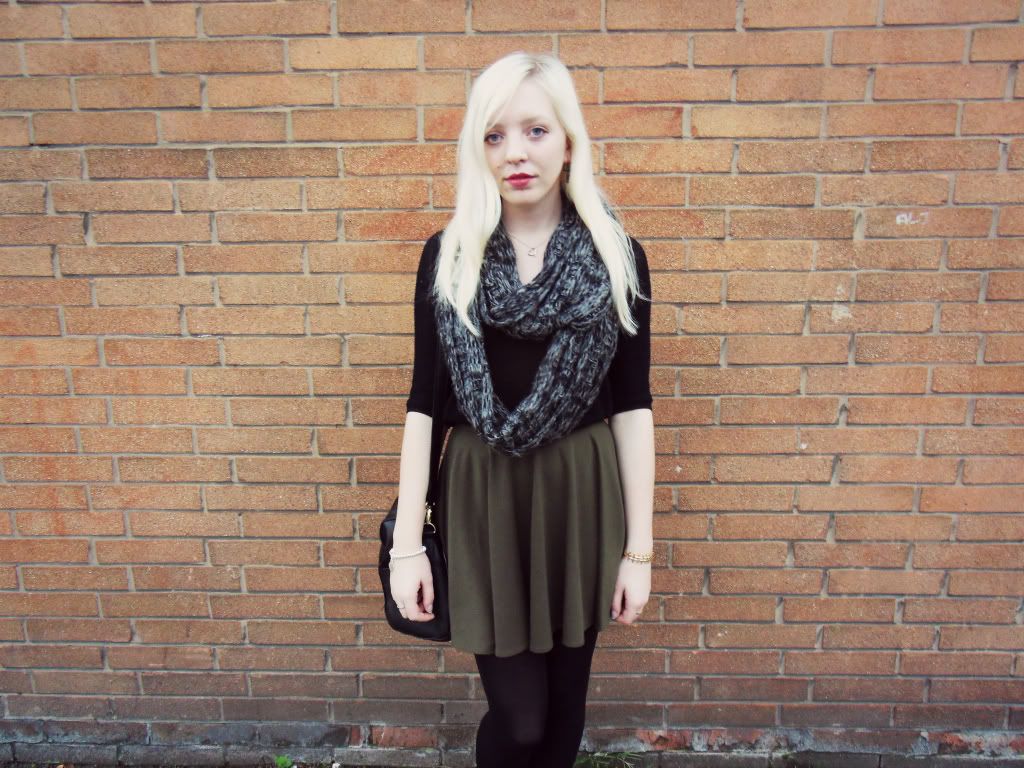 Black fine knit jumper: ZARA |
Green khaki skater skirt, black coated bowling bag & black cross earrings: TOPSHOP |
Cross stretch bracelet, mixed grey snood & studded biker boots: ASOS
I didn't know I liked this outfit as much as I do until I looked at these photos, now I will wear it again. And again. And probably another time after that. I don't think I'd ever use the word 'minimilistic' to describe my style, but as I've said time and time again, sometimes the most simplest of outfits are the best ones. Am I right, or am I right? The skirt and the earrings are new purchases, and if you count a month or so as 'new' too, then so is the bracelet. And the snood. Oh, and the shoes.
I really like this skirt and am glad I bought it when I was browsing Topshop the other day. It was one of those items which was stuffed at the back of a rail on the bottom, hiding behind other clothes. I very nearly didn't see it, and even when I did I walked past it. But then something made me walk back, I think it was the fact that I keep buying new tops when I only have a few bottom pieces in my wardrobe. Does anyone else do this, maybe you're the other way round? Anyway, thanks me, for forcing me to buy this, as it will go with everything this season. It also ticks off the military trend because of its colour, which is a look which I am definitely aiming for this winter. I think that the flippy, skater style skirts are the most flattering on pretty much all body shapes, as they nip you in at the waist and also skim over your thighs if they are something which you don't want to be showing off. Much more interesting than a plain bodycon skirt, anyway.
I based my look around this skirt which is why I went for all black. Probably the safest option to go for, but that doesn't make it any less chic. The snood was a last-minute addition although looking at these I actually prefer the outfit with it, it just adds that little something, you know? The weather has been perfect autumn weather at the moment - sunny, no rain, cold enough so you can wear a jacket/jumper, but not so cold that you have to chuck a big massive coat over everything. If it stayed like this until Summer, I'd be happy. Winter fashion is the best, in my opinion, but it's no good if you have to hide all of outfits under a big coat. Unless you have one hell of a winter coat, then it's okay. I've still got to find mine for this year...
Hope you're all having a nice week! I've got a day off tomorrow, good times.