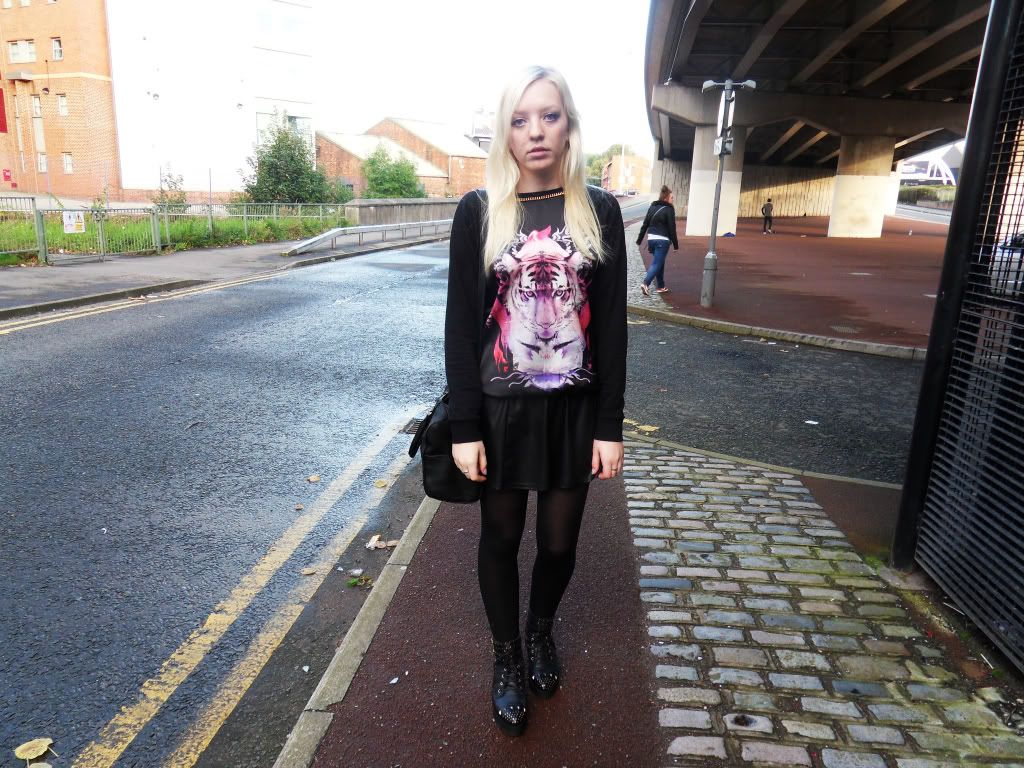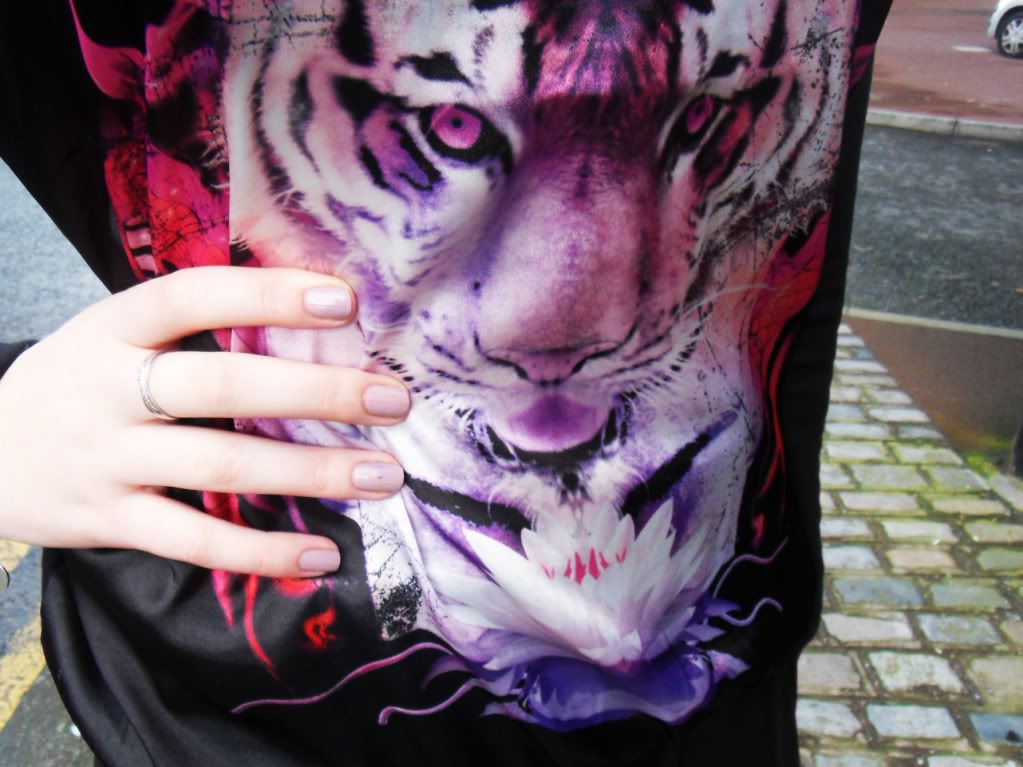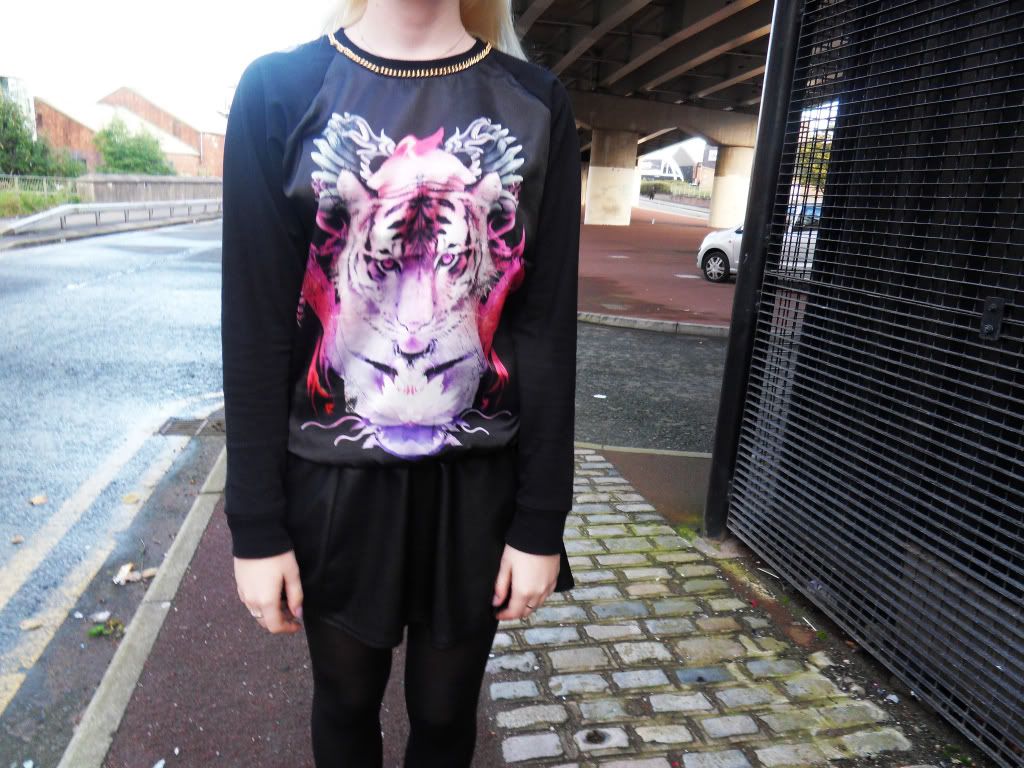 Black coated pleather skater skirt: RIVER ISLAND | Black coated bowling bag: TOPSHOP |
Tiger print silky sweatshirt & studded flatform biker boots: ASOS
So I showed you guys these two new ASOS purchases the other day and completely drooled over them (or something more ladylike), and here they are on! I adore them even more now I've had this outfit on for about three days, which in the fashion world is like a YEAR. As I said before, the colours in the sweater are freaking beautiful, and looking at these pictures I really like the colour of my hair against them. ASOS are a bit hit and miss with their stuff as they do thousands and thousands of products and have obviously got to cater for everyone's tastes, but when they get it right, boy, do they get it right. I think the reason I like this top so much is because a tiger is seen as being fierce, and yet the pink flames and the flower in the print all contrast with that so perfectly. And the chain and the silky panel just add to the awesomeness. Twenty eights pounds I got this for, people, and I would have probably paid forty for it.
I could have teamed it with a pair of skinnies and Converse to make the look casual, but I decided go up the glam goth route and to wear it with all black including my favourite black skirt. So impressed with these biker boots, too, and have had numerous compliments on them already, and that's without me having to high-kick the air whilst shouting "LOOK AT MY NEW SHOES!"
Yah, I really like this outfit, and I am very happy with the content of my wardrobe at the moment. Perhaps that has something to do with the fact that I just keep buying new things, but who knows...
My course at university (Fashion buying & merchandising, F.Y.I.) is going really well. It feels so nice to be learning something which I am genuinely interested in, whilst being surrounded by other fashionable girls, and to top that off I got homework today - to go SHOPPING.
That, my friends, is when you know you're on the right course.