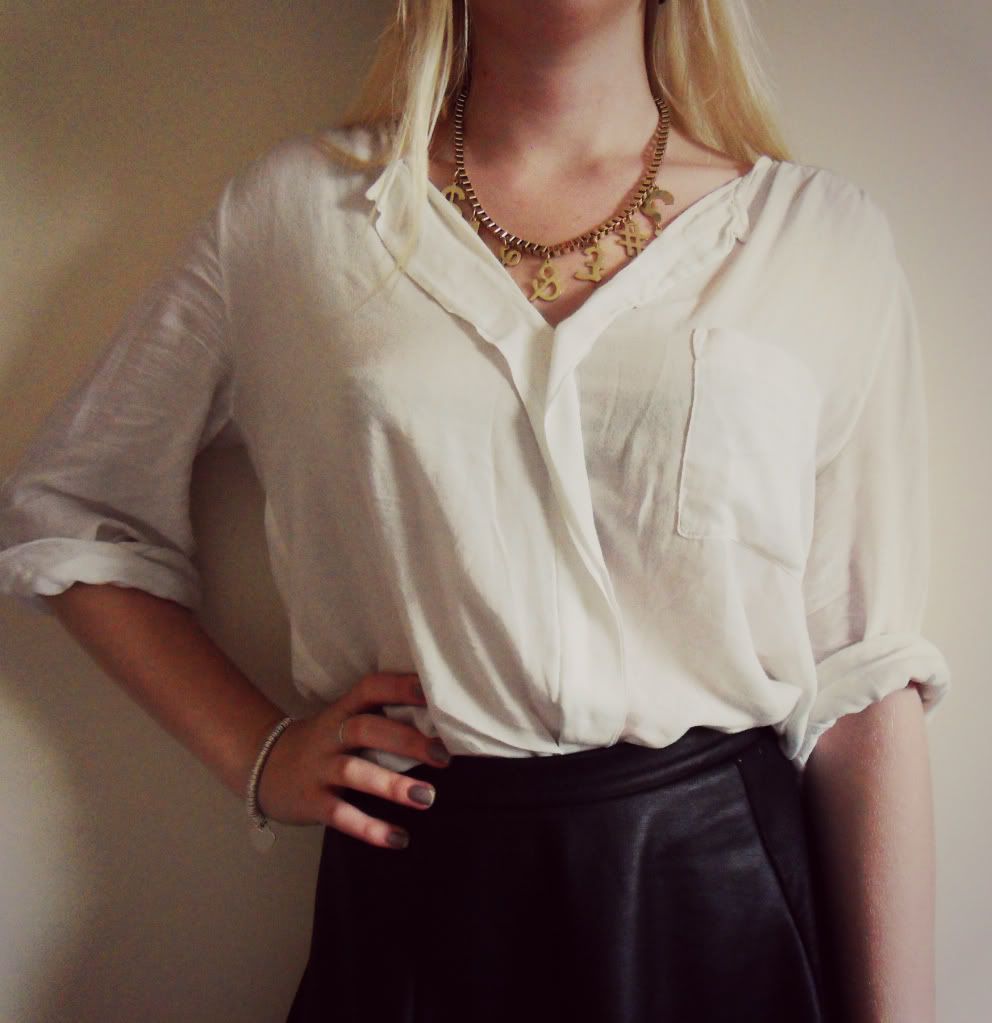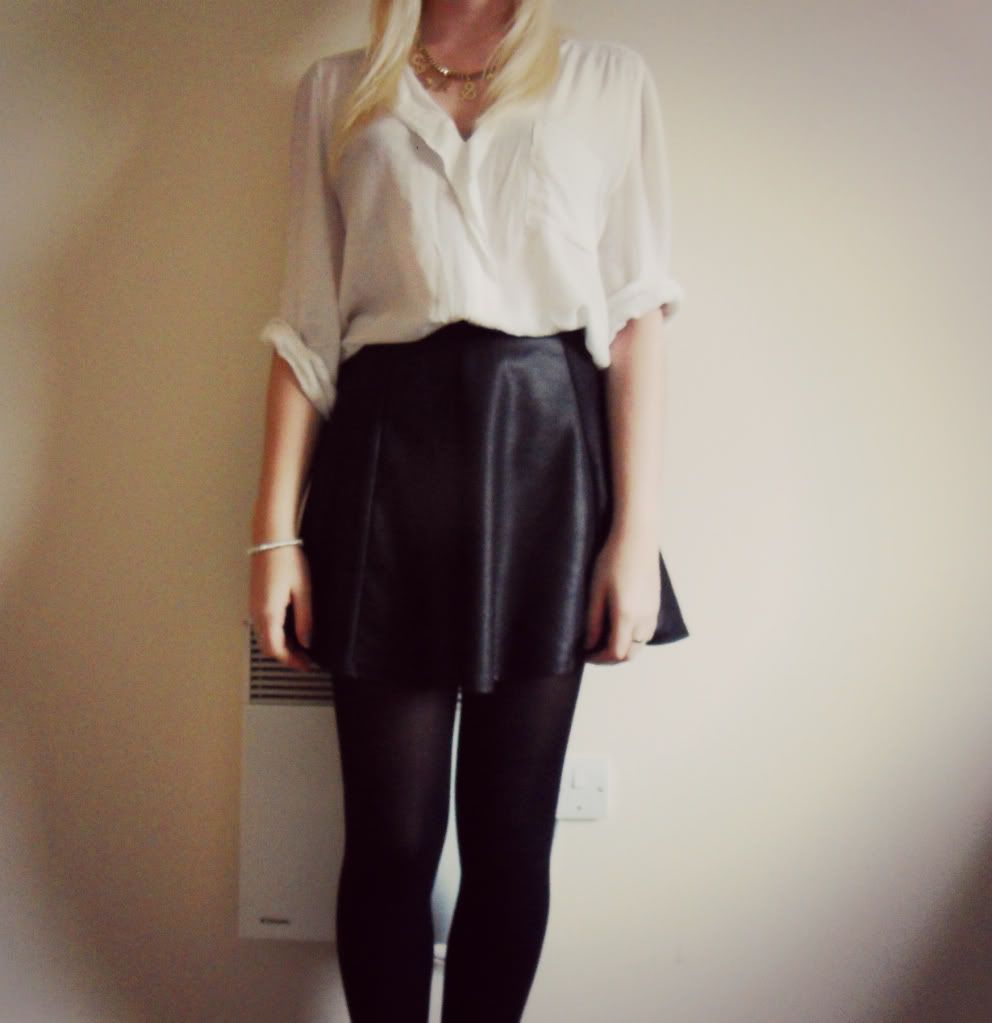 White shirt, mixed sign necklace & cable knit hat: TOPSHOP |
Black coated skater skirt: RIVER ISLAND | Batman Converse: SCHUH
Quite a simple outfit for a simple day. A white shirt and black skirt are both basic, key pieces but can be worn in so many different ways, you just have to put your own twist on them. When I wear outfits like these, as soon as I put the items on, I start thinking 'Oh no I look like I'm going to work. I can wear whatever the hell I want, and yet here I am, looking like I am going to work.', hence why I added the red lipstick. And the statement necklace. And the pom pom hat, to keep it casual rather than workwear. And then I go a step further and put my really geeky/awesome Converse on. After all that, you could have stuck a fork in me, I was done. I did include my snood before I left the flat, but I took it off once I had got on the bus because I was too bloody hot. Typical England, cold all summer and then when October hits it starts to get warm.
I haven't featured these shoes in an outfit post on the blog before as I've been wearing my new ASOS boots most of the time, but I do love these and feel like a big kid when I wear them. A really, really cool big kid. Everyone loves Batman, right? I thought the necklace matched with the comic print quite nicely with its punctuation symbols. The bold colours in them really helped to avoid the outfit from being boring. I haven't made much of an effort with this look, though. I've had a two hour day at uni, nice and easy, so I thought I'll just chuck whatever on.
I am really digging this knitted hat at the moment, too. When I went home last weekend (I had it on for the
whole
time), my brother said he couldn't take me seriously in it and it looks like it doesn't fit my head (boys, eh?). But as you can see, it's still firmly stuck on my head, my warm and very snug head, at that, and I now I just want to buy it in every colour available. Hats are such great accessories for winter, they look great with any outfit, and these beanie style hats (condom head) give looks a grungy twist, and I love me some grunge, yo.
Anyway, hope you're all having a nice day! I would tell you all to have a nice weekend but I have to keep reminding myself that it's Thursday, not Friday. Thursdays are when I finish uni for the week, you see. I'm not bragging, I promise. Speaking of uni, I went to my first meeting yesterday with the fashion society, kind of an introduction to it, and ohmygoshhhhh the things which we're going to be doing sound uh-mazing. They told us that we'll be going to the
Clothes Show Live
in Birmingham this December, as well as
Pure London
next year, which is a major fashion buying event. It's also a possibility that we can go on some other ones, such as
Bread & Butter
in Berlin which looks INSANE. I've never had the opportunity to go to anything like this, so am really excited for them.
And that's it for today guys, I haven't got much planned for the rest of the day, maybe a movie, some pizza and killing zombies on the new 'Resident Evil' game. Sorted.