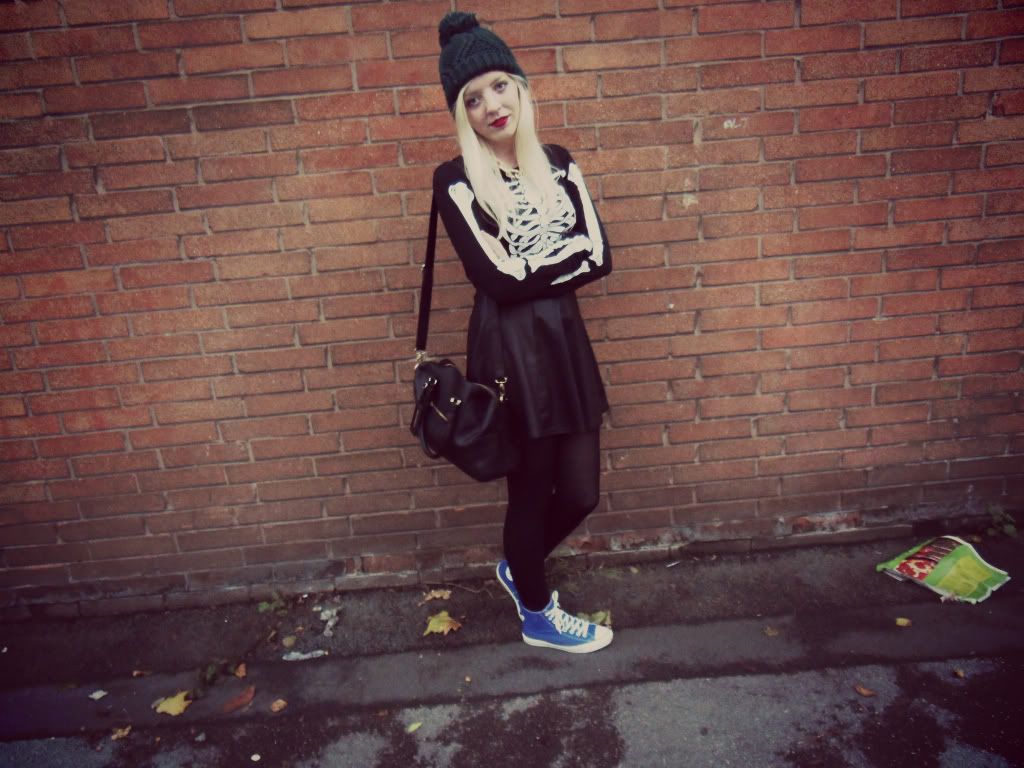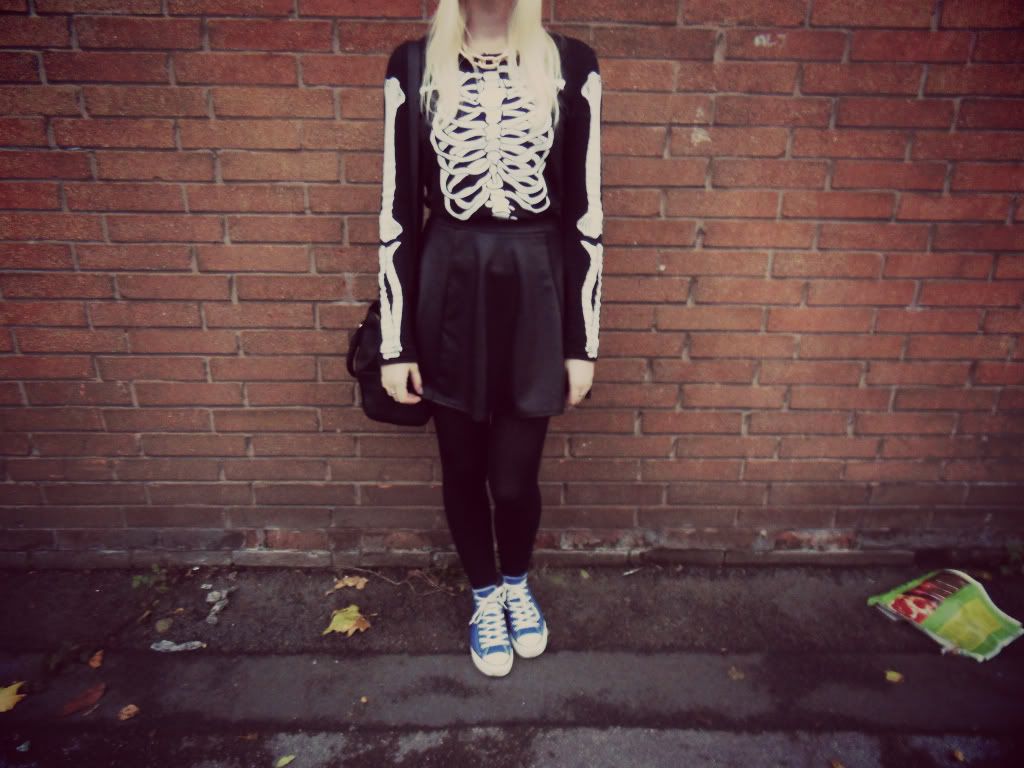 This top is one of my new purchases which I showed you guys yesterday in a
haul post
. I have been wanting one like this for ages so I didn't really hesitate when I saw it. After trying it on the next day (I'm not one to try on in shops, too much effort...) with jeans I thought it looked a bit too much like I was actually trying to dress up for Halloween, which isn't a great look. I did like the top though, and I wanted to make a relationship with it work, hence why in the end I chose to team it with a skater skirt and a cable knit hat, to make it a little less scary and a little more casual. Plus I think the chunky necklace helped, too. After seeing these pictures I am glad that I stuck with the top, now, perhaps it is a little hard to pull off, but I always welcome a challenge. And at least if I do need a Halloween outfit for the end of the month, I won't be short of one, right?
I've had a nice, chilled weekend at home. I watched 'Snow White & the Hunstman' yesterday which was just as awesome as the first time (minus giant cinema screen experience), such a well made film and the cast is perrrrrfect for it. Charlize Theron makes one amazing baddie. I've watched 'The Dinosaur Project' today too, never heard of it? Me neither, but it had me at the word 'Dinosaur', so yeah... I think I'm going to Chester Zoo next weekend as well which means I finally get to see the dinosaur exhibition there before it ends in November, OH YAY. I am a geek about them, but that's okay. Shamefully I've also had not one, but two Indian take-aways this weekend, which probably ISN'T okay... My metabolism, however, is doing mighty fine, thanks for asking.
Hope you've all had a good one!