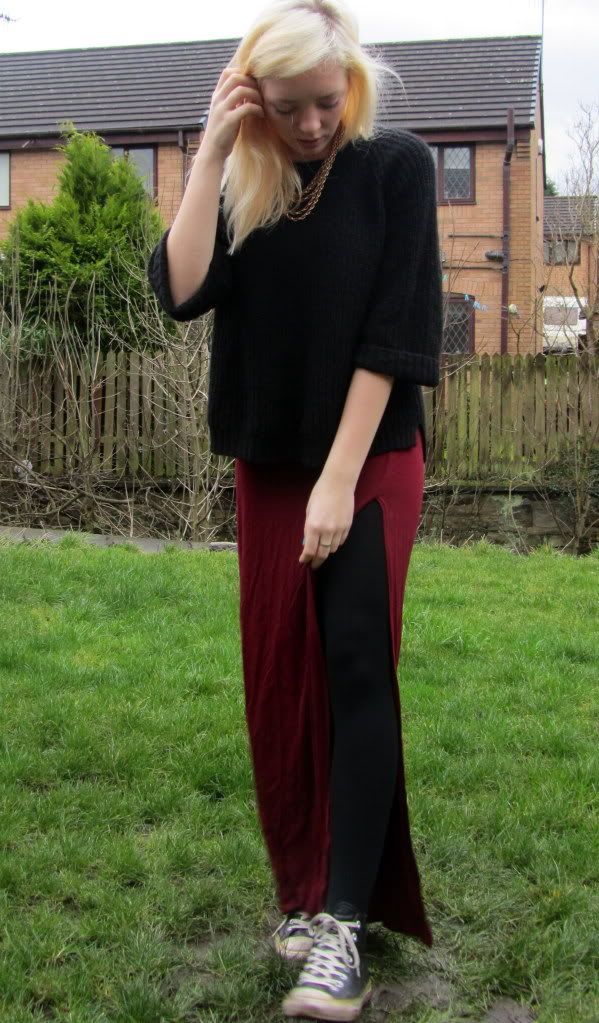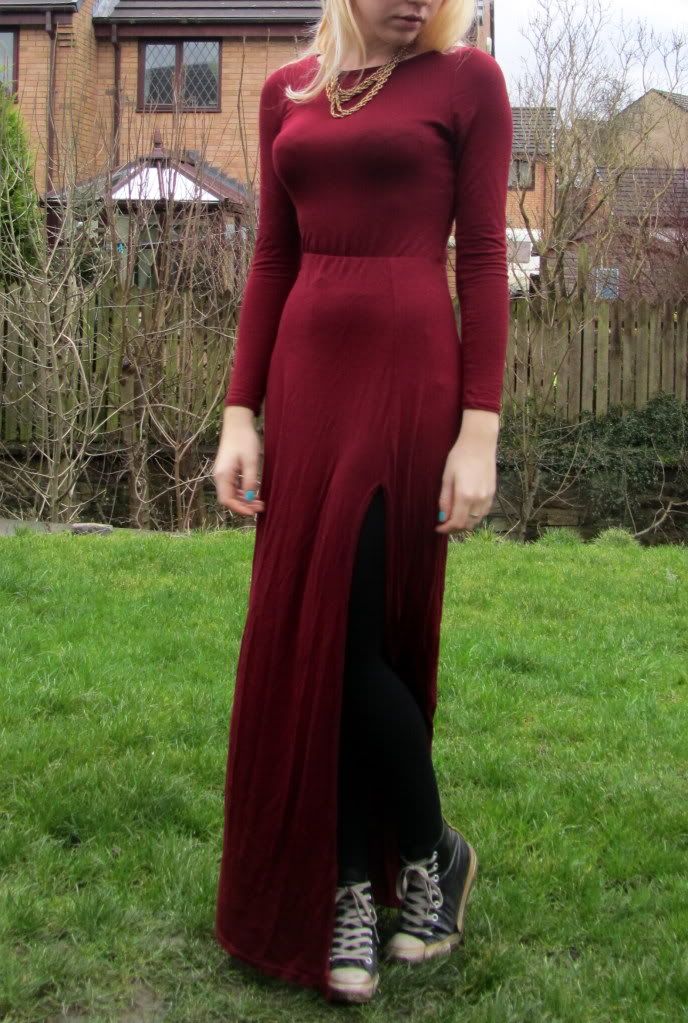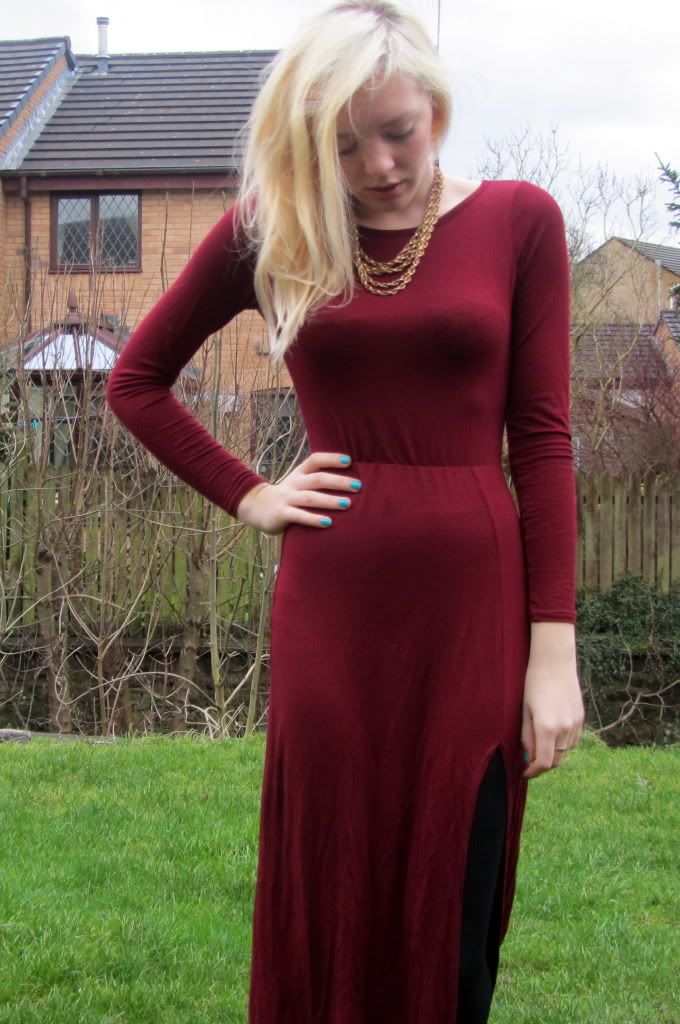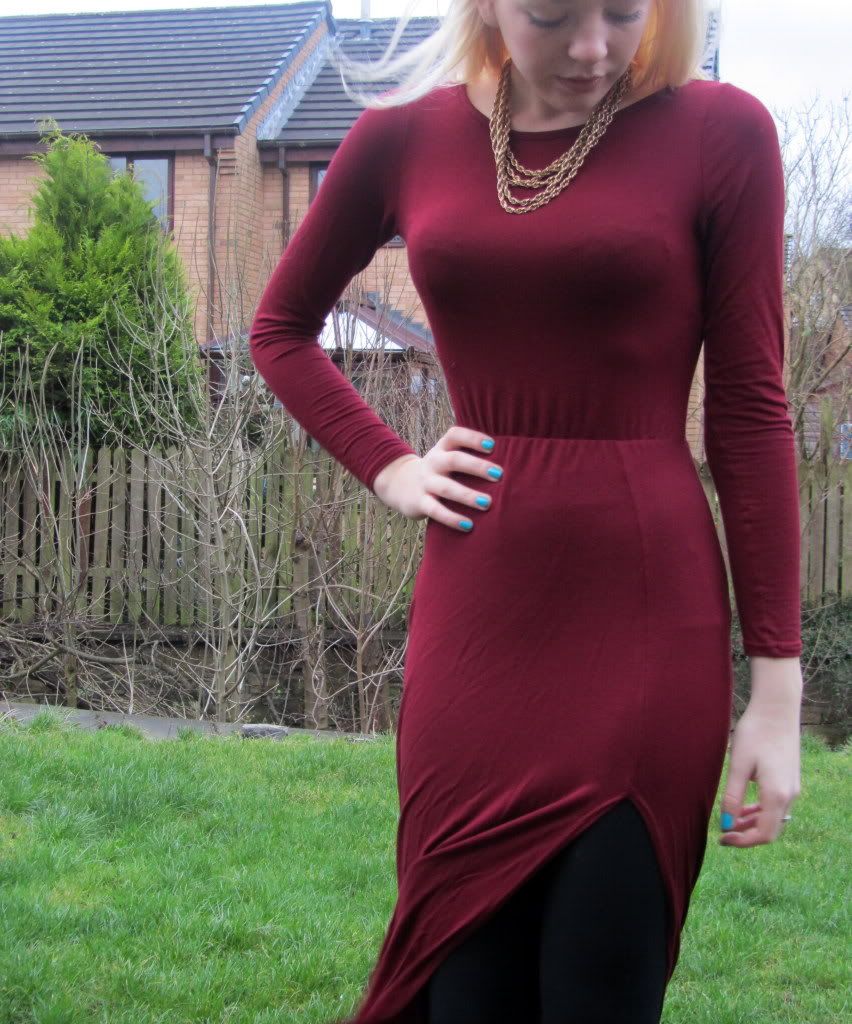 JUMPER & SNOOD: TOPSHOP | DRESS:
MISSGUIDED
| SHOES: CONVERSE
So this is how I try to pull off a maxi dress for the day time,
ta-daaah
. It's great because the dress has a high neckline, long sleeves and jersey-style material which really help to make it a relatively casual dress, you know, despite the sexy thigh split... It comes in a few other colours too, including black, but I decided to be a bit more daring, and I've loved burgundy this season and I thought it would look great with some vampy red lips to. I bought this dress for my work's Christmas meal a month ago and teamed it with some leopard print loafers (forever picking comfort over amazing-looking legs), and I thought it would be a shame to only wear it once so I thought, 'How could I adapt this to my everyday wardrbobe?' and this is what I came up with, and I am pretty pleased with the outcome! Converse make everything more casual, don't they? Life savers. I really need to get a bit of variety though, I actually have about eight pairs of them, oops... I even have a pair which are a size too small for me but I can't bring myself to chuck any, that would be like a crime in the world of shoes. I've seen quite a few bloggers and street-stylers team a maxi dress with tights and I loved how it looked so that is where my inspiration came from.
I have just got home from college after my Chemistry exam, and fortuantely I feel like it went
really
well, and I never feel like that after exams, so fingers crossed for results day in March!
What do you think of wearing a maxi dress during the day? How would you wear it?